When you hear about holiday marketing, you may think that this strategy is beneficial for B2C companies primarily. But, B2B brands shouldn't deny themselves an opportunity to drive awareness and boost sales during a holiday season!
Want to learn the working B2B holiday marketing strategies for 2022? Then keep reading this article!
Understanding holiday marketing
Holiday marketing assumes presenting your products or services in a holiday-themed light. Brands can implement holiday marketing strategies across multiple channels:
Content marketing;
Social media;
Email marketing;
Paid advertising;
And many more.
Why is holiday marketing beneficial for B2B companies?
Why should B2B companies go for holiday marketing? First, holiday-focused products and services promotion is a great way to drive brand awareness.
Second, with holiday marketing campaigns, companies enroll more prospects into their sales funnel. Increasing lead generation lays the foundation for future B2B sales.
Third, many B2B clients do work during the holidays. Why not take advantage of your clients' quiet time and catch up with them?
By the way, B2B holiday marketing is beneficial for both a business and its clients. Companies can enjoy increased revenues while clients can get the advantage of holiday deals and discounts
The top trending B2B holiday marketing strategies for 2022
Now, let's dive deeper into the B2B holiday marketing trends to watch out for in 2022.
1. Show gratitude to your clients
The holiday season is a great time to show your clients how valuable they are to your business. This is a simple and effective way to keep them loyal to your brand.
How to get creative when showing gratitude to your clients? A good idea is to leverage user data to create a unique overview of your client's experience with your company. This overview may include figures, facts, or even tailor-made infographics.
With such a positive one-to-one experience, your client will definitely feel special.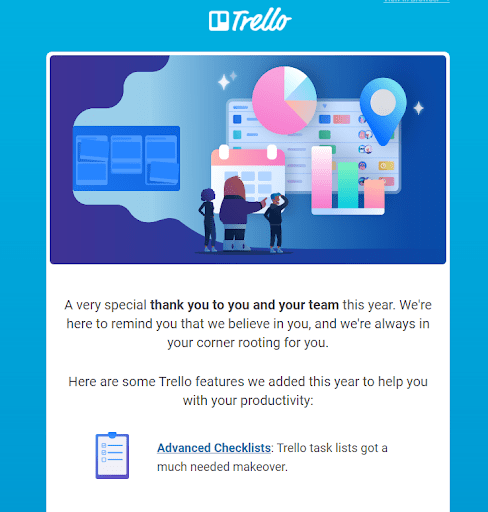 2. Use holiday-themed content
To create the festive spirit, take care of the visuals across your marketing channels and make them holiday-themed. Make sure your website and landing pages are visually appealing and persuasive. Prepare the festive social media content, as well as holiday-themed ad creatives.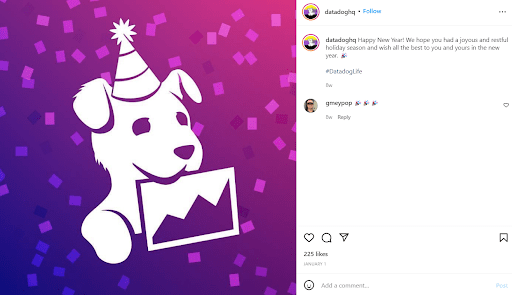 As to your email campaigns, they don't have to be plain-text either! Today, there are rich opportunities for adding dynamic elements to your emails — CTA buttons, GIFs, and countdowns.
3. Drive a sense of urgency
Along with featuring a holiday touch, don't forget to create a sense of urgency with the right visual elements. For many B2B clients, fear of missing out on the potential benefit (or FOMO) can be a strong motivator to make a purchase. Here are some proven ways to create urgency:
Setting a deadline for a special offer;
Illustrating scarcity (e.g. "Limited seats available");
Using countdown timers;
Highlighting the upcoming price increases.
Here is a case study showing how adding a countdown timer has helped increase sales by 9%.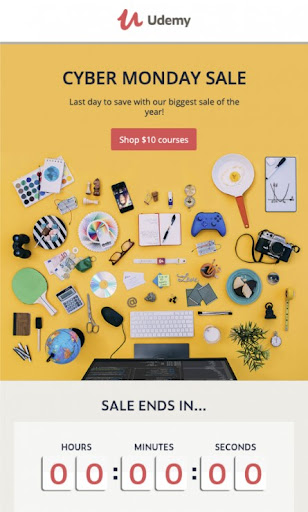 4. Create branded holiday hashtags
Creating a branded holiday hashtag is an amazing way to get more exposure for your brand. Besides, hashtags make it easier for you to track social media engagement and to build a stronger connection with your audience.
To make your branded holiday hashtag work, be sure to introduce it to your audience. By encouraging your clients to use it in their posts, you can leverage the power of user-generated content. Moreover, you can find micro influencers who will help you share your hashtag and spread the word about your brand.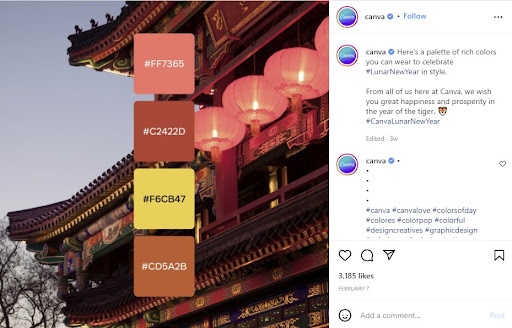 5. Prepare multiple ad formats
During holidays, there's usually fierce competition among advertisers. So, sticking to just one ad format may limit your opportunities to reach a wider audience. Today, advertising platforms offer a great variety of placements for your creatives. Each of these placements has its requirements towards the ad formats.
So, the more ad formats you prepare, the more exposure your brand will potentially get. Covering more placements, in turn, will help you cut the acquisition costs during the holiday season.
6. Distribute useful content
On holidays, your clients and prospects have more time to consume useful content than during busy times throughout the year. So, try to stand out of the competition and craft content that is worth saving and sharing.
Here are some content ideas that can bring value to your readers:
Industry trends to follow in the upcoming year;
Podcasts and webinar replays on relevant topics;
Tutorials, whitepapers, and guides on getting the most out of your products or services;
Actionable tips on how to succeed during a holiday season.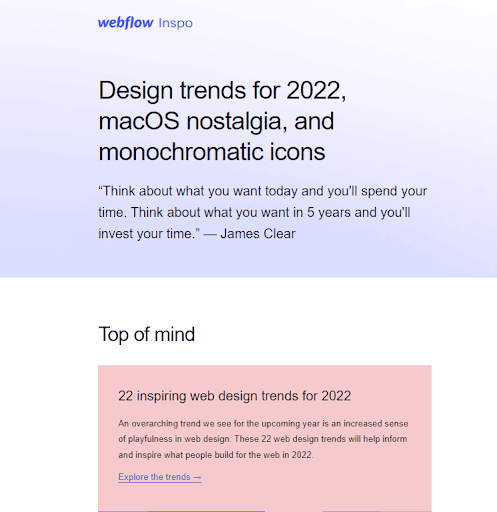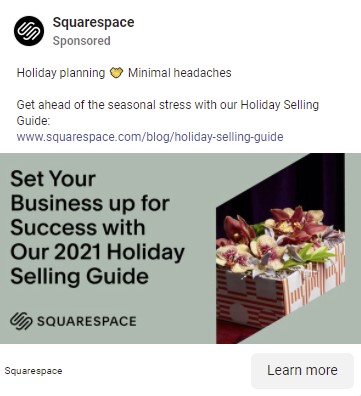 A good idea is to match the content with the buyer cycle stage of your audience. For new users, tips and guides on how to get started will be especially relevant.
7. Add a personal touch with behavior-based marketing automation
According to Statista, 90% of customers in the US like the idea of content personalization. How do you add a personal touch to your B2B marketing?
A proven strategy is to track user behavior and apply customer data to your communications with prospects and clients. This way, you can spot what they've been looking at, and make an appealing offer tied to holidays.
Today, marketers can harness the power of behavior-based automation tools. With them, you can send trigger-based emails, SMS, or push notifications once a user performs a specific action.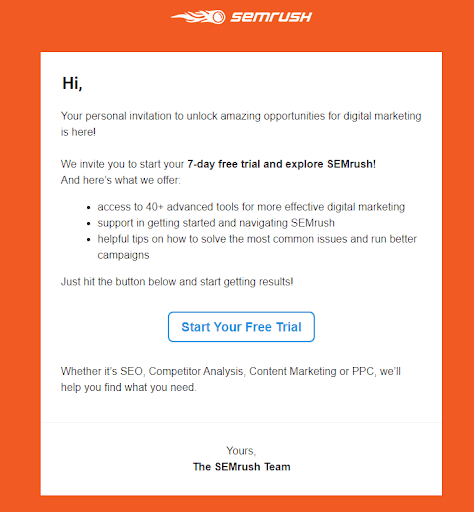 8. Address to value-consciousness of your clients
Due to the post-pandemic crisis, the spending habits of B2B clients have changed. As many of them are on a tight budget, they are looking for the best value for a dollar spent. Thus, you need to highlight the value you provide.
Another case is when B2B clients have an unspent budget at hand and are under pressure to "use or lose" it. This often happens by the end of a year, when a decision-maker has to find a way to allocate the budget effectively.
Presenting your solution in a holiday-themed light may encourage prospects to choose in favor of your products. To make this happen, be sure to highlight the outstanding benefits your product or service can provide. Here are a few ideas on how to achieve this:
Illustrating the potential savings of time and money resources when choosing your product;
Highlighting the opportunities your client will miss without your product;
Showing how you can help your clients cope with their tasks during a busy holiday season;
Keeping track of your prospects' lifecycle stage and reaching out to them with the right offer at the right time.
For example, you can set up an automated email prior a couple of days before a trial period ends. In this email, highlight the sums or labor hours a client may save when choosing to subscribe to a paid plan.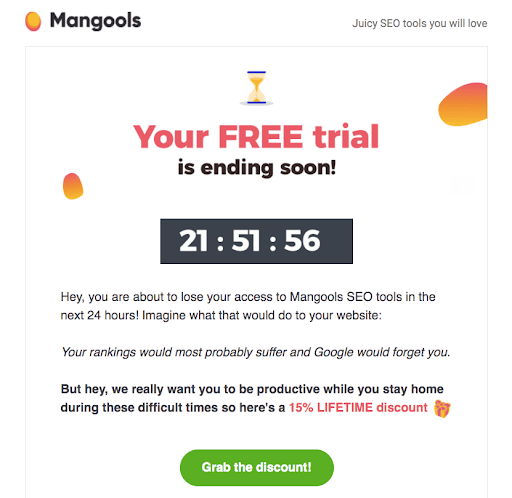 9. Leverage the power of cross-channel communication
When it comes to B2B marketing, sales don't happen instantly. A prospect needs to see a marketing message up to 8 times before making a purchase decision. So, reaching your potential clients through various channels increases the likelihood of conversion.
As research by Baymard Institute shows, almost 70% of users leave a website without buying. Don't miss an opportunity to get them back to your website! In most cases, it will be cheaper for you to acquire one of those users than someone who's not familiar with your company yet. Search and social media retargeting will ensure the next touchpoints with your potential clients.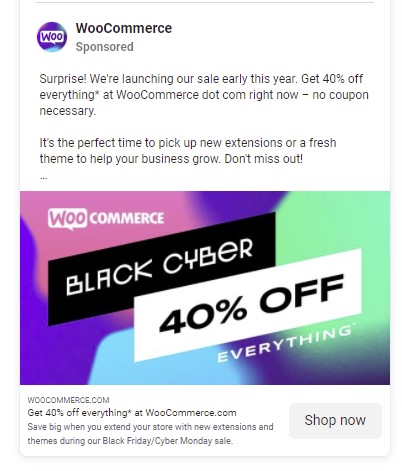 Although most website visitors don't purchase during their first visit, some of them convert into leads. Be sure to enroll them into email sequences to move them down your sales funnel. When doing so, you'll need to set up the optimal email cadence — the frequency and timing for sending out emails. There is no one-size-fits-all solution regarding email cadence, so you'll need to define the optimal one for your audience.
Along with organizing Black Friday and Cyber Monday promotions, more and more companies prefer giving back to society. In particular, brands are choosing to donate part of their holiday sales to social causes or charities. Giving Thursday is such a movement.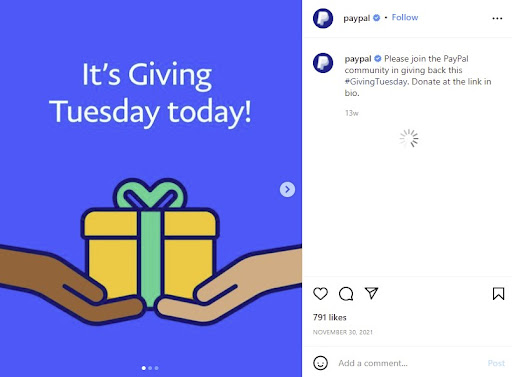 Such activities do pay off — many clients choose to buy from those companies who actually care. As studies show, 84% of customers in the US will most likely buy from brands supporting the social causes they care about.
Holiday marketing strategies help B2B brands drive awareness and lay a foundation for future sales. Keep in mind that effective holiday-themed promotions are not only about sharing the festive mood. To make the most out of your holiday marketing activities, be sure to:
Deliver the right message at the right time;
Highlight the potential value your clients will get;
Match the communication with the prospects' lifecycle stage and specific buyer signals.
With advanced marketing automations, you can deliver highly-targeted offers based on behavioral data.
Looking for new creative ways to drive your B2B sales? Find inspiration in the B2B holiday marketing trends for 2022 we've covered in this post.
David Morneau is the co-founder and CEO of inBeat, a hybrid micro-influencer marketing SAAS/agency that helps brands scale their marketing efforts. He has helped over 200 DTC brands to date.
Don't forget to share this article