Creating templates for email marketing is a very effective way for you to send campaigns without having to design them every time. Being able to save and edit templates can save you a lot of time and efforts.
In addition to that, using email marketing templates helps you build a consistent image for your brand.
Regardless of the type of templates you are using, here are some important elements that you need to include in your email:
Branding
Your logo is one of the most important elements that your audience should see. It helps them easily recognize your brand from the many emails they receive every day .
Featured Image
An attractive visual to draw your target audience attention. Be sure to change this image every time so that they don't confuse it with another email.
Headline
Your headline is the first impression that tells everything you need to say in few words. Make it straightforward, short and impressive. Try to include a verb to drive more conversions.
Body Text
Your body copy should not be long and hard to read. Your email should include all the information and details you want to convey in a clear and simple way. Don't reveal all your information and drive them to read more on your page or blog.
Call to Action Button
Your CTA button should be clearly telling your audience what they will get if they click. Use a unique color to make your button outstanding and stimulate them to click.
Footer
Always end your email templates with your footer. A constant section that includes your social media icons, unsubscribe link, website, address, telephone number and anything that is useful for your email readers.
Below are examples of some email templates from different industries that may inspire you:
Educational Email Template
In addition to their usefulness and informative nature, educational emails are a great way to stay in touch with your target audience and build a long-term relationship with them.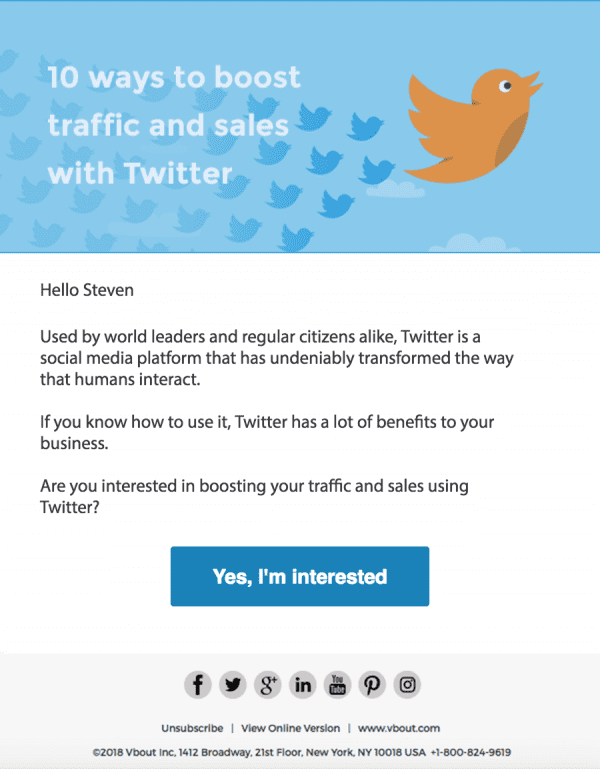 Announcement Email Template
Announcement email templates are used to notify users about important information such as a new feature or pricing, regulation changes, updates, etc.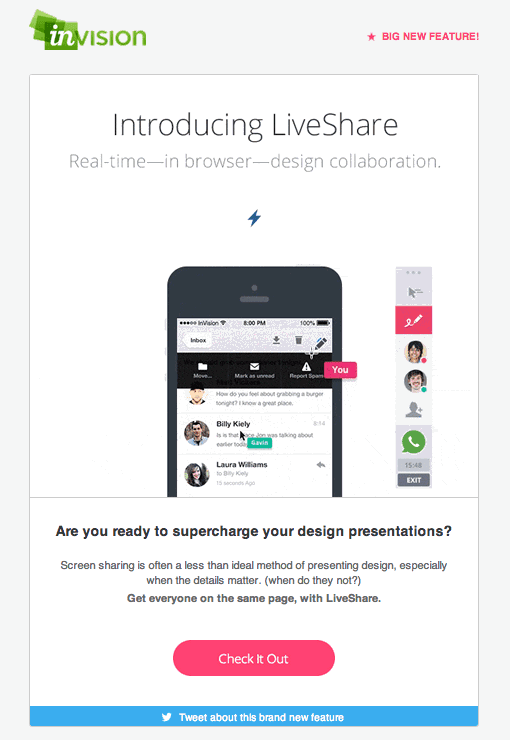 The Ecommerce email template is used to entice your customers to buy your products online and increase your sales.
Of course, it is important to showcase your product in an attractive way using nice imagery and include details such as price, variants, promotions, payment methods, etc..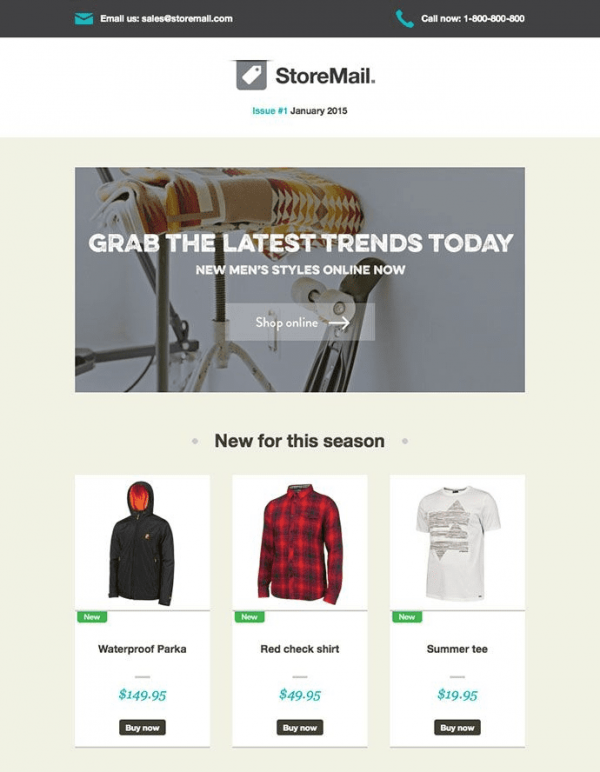 Cart Abandonment Email Template
The cart abandonment email template is used to remind your customers to purchase the items they added to their shopping carts.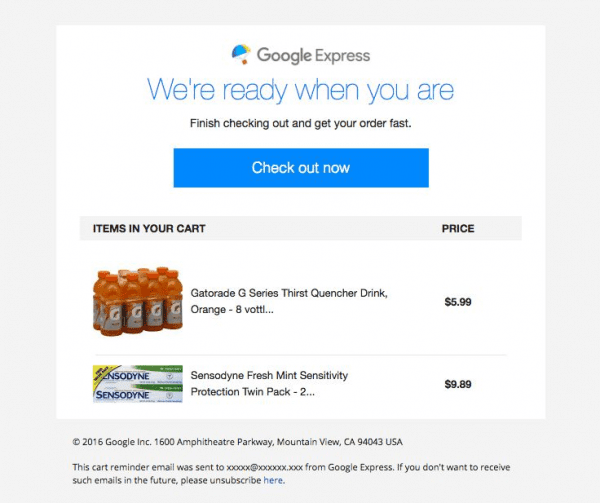 The webinar email template is used to invite users to register and attend. Don't forget to include the topic of your webinar, date and time of this event, the hosts or speakers with short bios. You can also include the benefits of attending this webinar and what your audience will be taking away from it.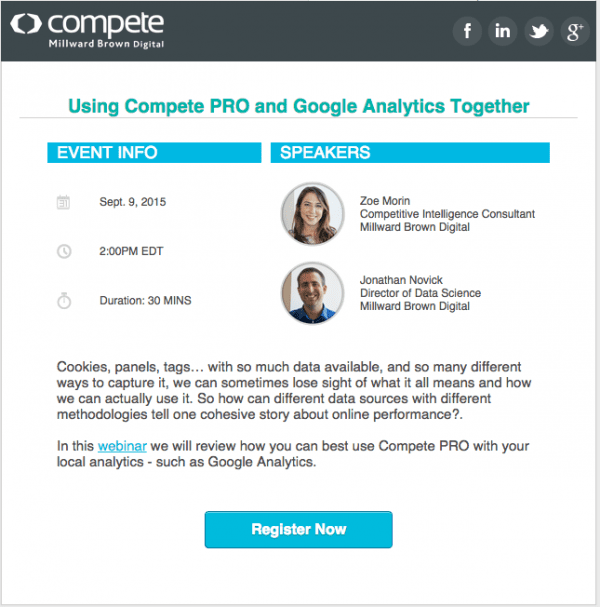 Transactional Email Template
Transactional email templates can be in different types such as:
Congratulation email templates
Welcome email templates
Invitation email templates
Reminder email templates
Don't forget to include a confirmation message if this email requires an action to be made.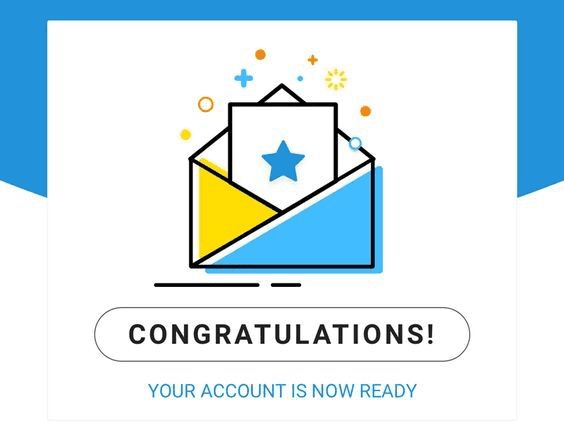 Special Occasion Email Template
The special occasion email template is a good way to improve your relationship with your clients and keep them engaged with your brand; it can either be an anniversary, a birthday wish or a holiday.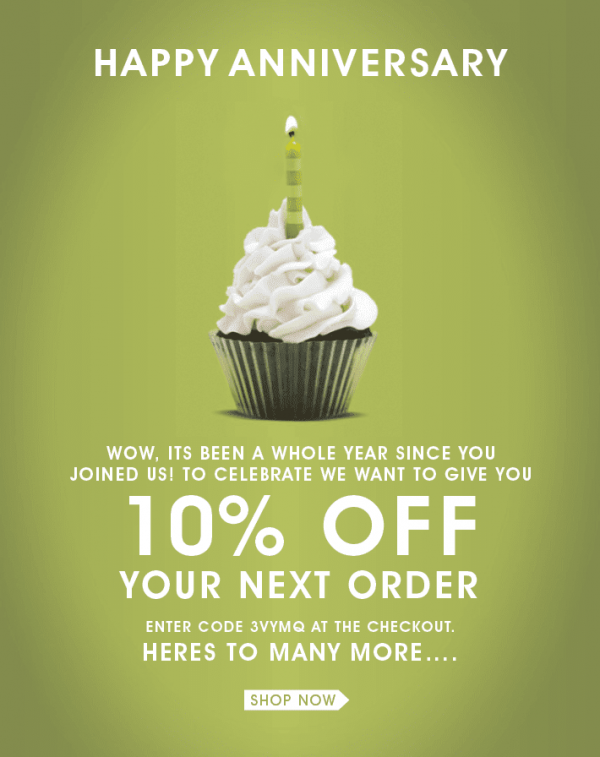 Account-Based Email Template
The Account-Based email template is used to track your prospects or clients activities and send each one, a customized email, based on their behavior.
You can create different templates for different email objectives you have such as follow up emails, upgrade offers, billing and renewal emails, etc…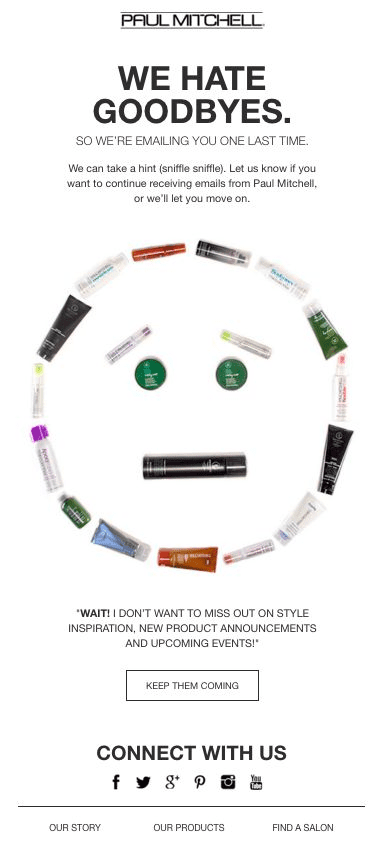 Customer Feedback Email Template
The customer feedback email template is a good way of showing that you care about your customers and get feedback so that you improve your product or service.
You can add a small incentive to push your audience to participate in your surveys.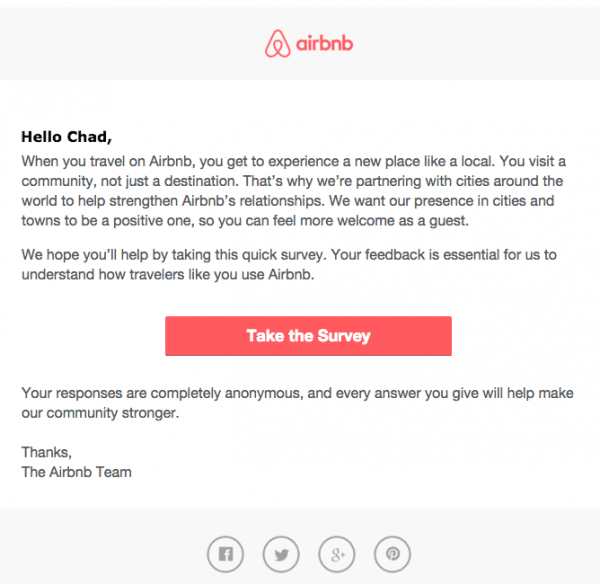 Newsletter Email Template
The newsletter email template is used to inform users about different topics periodically. Newsletters usually include images and short descriptions of various topics with links to one or more page including full details.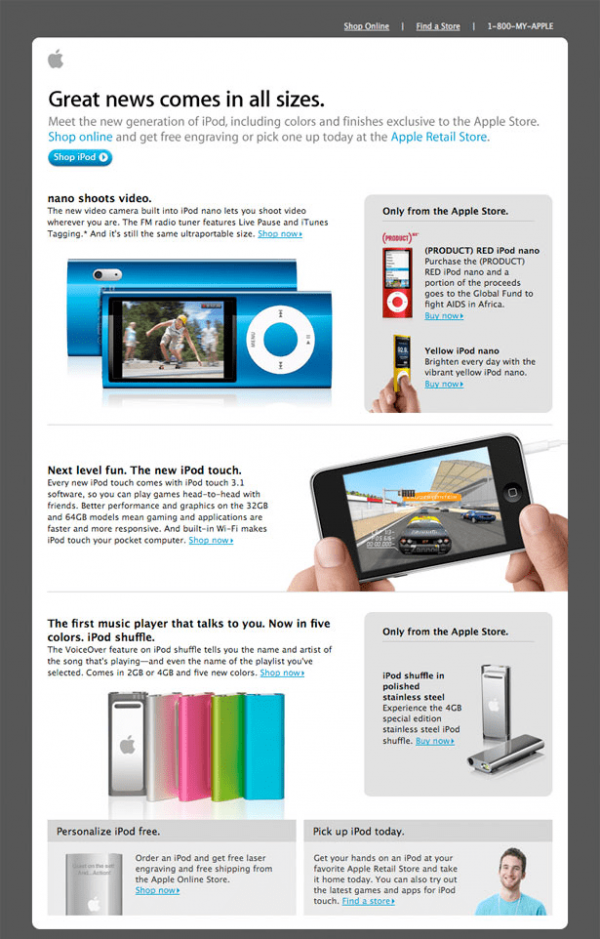 Templates for email marketing are a great way for you to send different emails for your various needs and objectives without having to redesign them every time.
Don't forget to share this article