We are at the peak of technological development, results of which we are witnessing technologies like cloud computing that is replacing bulky physical hard drives. Not only this, from business automation to industry development, Saas (software as a service) is playing a critical role in this change. SaaS has become an integral part of the development process in IT and in the business sector.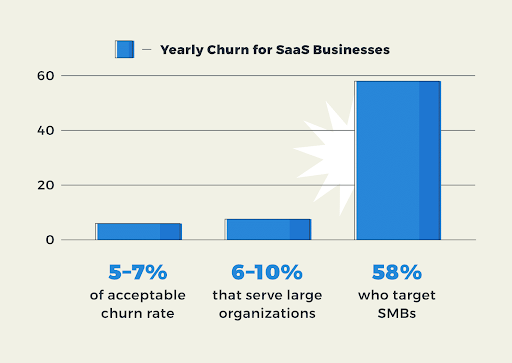 SaaS is a problem solver, not just for the IT industry but also for other sectors of business. Now, everything is getting digitised and to complete the needs of the digital world, SaaS contributes a lot.
From automation to reaching thousands of customers in a second, SaaS is able to do everything that looked impossible in the past.
Along with that, SaaS is straightforward to use, easily accessible and available at a lower cost. SaaS also helps in simplifying the complicated process of businesses with the feature of effortless scalability.
10 SaaS Development Trends of 2022
We have seen the reason for the popularity of SaaS, now it's time to look at the top ten SaaS development trends that will boom in 2022. Keep reading the blog to deeply understand these development trends.
Without any doubt, the first one on the list is Artificial Intelligence. AI and machine learning are the innovations that are capable of changing the field of technology without human intervention.
These extraordinary trends interlink with the SaaS to provide services to the user. Voice modulations, facial identification and more features have become common elements of AI. These are data intelligence technologies that can understand a user's interests and behaviour on their own.
With that, AI and machine learning can effortlessly provide a personalized experience with speed and full data security. Additionally, it should be noted that companies are using predictive analytics for analyzing risks and opportunities using patterns in historical data.
API integration allows connecting of two different applications seamlessly to complete specific goals. With integration, you can enable an easy flow of data between applications. With API(Application programming interface), developers can establish a well-worked connection for communicating data between different programs.
There are so many instances where there is a strong need to integrate SaaS programs, using APIs, this can be easily done without any struggle. For example, businesses use third-party payment platforms in real-time for their subscription basis services. Hence, API integration would be a trend this year.
Data is the most precise thing in the digital era. It becomes significant to secure the data of the users and corporations which is largely present on the cloud. In case of a data breach, this data can go to the wrong hands. To minimize the chance of privacy threads and similar scenarios, a strong data security system is required in SaaS.
Data security in SaaS is the top priority and developers are working to enhance the security features more than before. Although, there are numerous practices for data security like data encryption, strong password, backing up data and more that can be adopted for data security objectives.
Consolidation and Mergers & Acquisitions growth
Through consolidation, you can combine two or more assets, financial items and liabilities into a single entity. As we know, SaaS is a growing profitable and competitive industry, hence big acquisitions and M&A movements would continue for the near future.
Along with the small investments, there have been giant transactions also performed for acquisitions. The SaaS market is continuously growing, so it will boost the consolidation and M&A trends in the market. Although the exceptional part is Harvard's report that found M&A have higher failure rates. But still, there seems to be heavy acquisition and transactions from investors in 2022.
Education and Leadership from Saas Companies and Experts
SaaS products have changed the way of doing business as well as using technology for solving complicated problems. Recent development implies that there are great minds working behind the growth of SaaS companies.
SaaS businesses and their founders and CEOs have become thought leaders for guidance and leadership consultations. They are helping other industries in marketing, sales, customer service and more.
And it should be noted that SaaS companies are much ahead in providing education and eLearning. With free sources like blogs, newsletters and videos, they are educating their users and new individuals around the world.
That was an old-time when understanding coding languages was an essential requirement to use SaaS tools. Now, even websites can be built without the knowledge of coding. This is one of the prominent advantages of SaaS, not just tech guys but anyone can use it without any hassle.
The UI and UX of the recently developed SaaS products are easy to understand and simple enough that small businesses and individuals can adopt them without having prior IT knowledge or a dedicated IT team.
With White labelling, companies are expanding their businesses and service offerings. Likewise, SaaS companies do the same thing, they purchase an unbranded product then customize it (in some cases) as per the requirement and white label it by their brand to sell to the customers.
The white label software's market is growing at a high rate because more and more companies are relying on SaaS tools for different activities on their platforms. Generally, email marketing software, development tools and integration software are white labelled the most. So, it will be a vital trend of Software development in the present year.
Increased customer success
Without reducing the higher customer churn rate it is hard to grow your SaaS company and with that, a high churn rate makes new customer acquisition difficult. Improving customer lifetime value through proper engagement and helping customers to get value from the product is the main purpose of customer success.
Companies always work to create strategies to enhance customer success rates. Further, this will be an important trend of SaaS development this year because SaaS businesses will keep putting efforts to educate and assist new users in terms of understanding products or services.
Increased focus on mobile
Mobile phones are capable of doing enough things to run and manage businesses. All types of apps are available for mobile phones that can work to their full functionality. SaaS is also looking forward in this direction to develop applications that can work on mobile devices without any interruption.
SaaS companies like Sendinblue and a few others have already launched mobile version apps. However, some more work is required to make these applications more progressive. Companies will keep working in this direction to improve mobile versions this year.
Micro-SaaS is the tool that is used to improve the existing SaaS tools. These tools provide significant functions and come in the form of extensions, plugins and add ons. These Micro-SaaS projects can be easily run and managed by small teams and they don't require high funding like a SaaS project needs.
It is an emerging technology of the SaaS industry that can be easily deployed. Some of the Micro-Saas extensions are Sprout Social, Grammarly, Mailtrack etc. We can see some more in the current year as it is one of the development trends of the SaaS industry.
SaaS is not just limited to the IT field and becoming the leader of all the fields of businesses. Individuals and small enterprises are also preferring SaaS because of its time-saving functionality and impressive features. With that, everything is going digital, it becomes necessary to adopt these digital changes so that we can move towards a more advanced world.
It is only possible through developing more advanced technology in SaaS. So, we have mentioned all the trends that will rule the SaaS industry this year, i.e., in 2022.
Harikrishna Kundariya, a marketer, developer, IoT, ChatBot & Blockchain savvy, designer, co-founder, Director of eSparkBiz Technologies. His 10+ experience enables him to provide digital solutions to new start-ups based on IoT and ChatBot.
Don't forget to share this article