Email marketing plays a critical role in improving the relationship with your customers. It allows you to transform your visitors into loyal guests and increase your marketing revenues. According to direct marketing association, email marketing contributes a $40 return on investment for every dollar spent.
In order to boost your conversion rate with email marketing, here are some efficient tactics you can use:
Displaying popups is a great way to capture your contacts. For instance, you can choose to show an entry pop-up once the user visits your website. Once your emails are collected, you can nurture your leads with different types of email campaigns.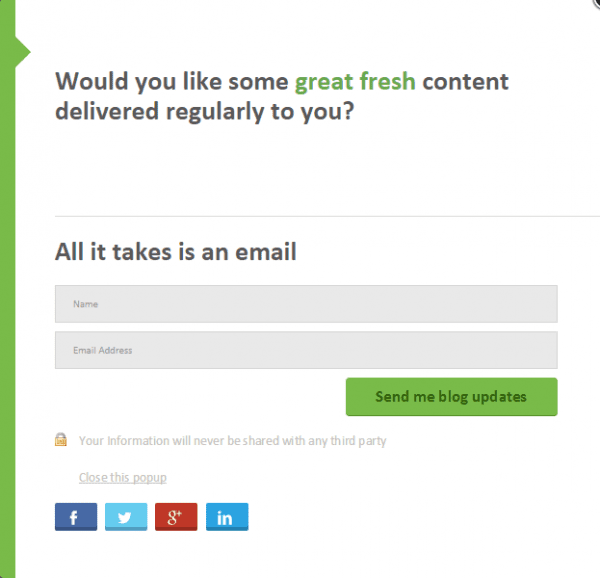 2. Segment your customers
One size doesn't fit all, therefore, lists segmentation is one of the most important practices that help you customize your campaigns and send the right emails to the right customers. You can segment your lists based on the below criteria:
Geographic
Demographics
Interests
Customers behavior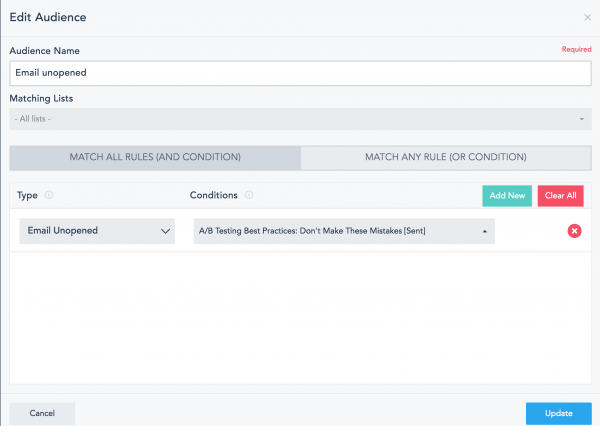 3. Create automation workflows
Creating an automation that includes series of automated emails can be an effective way to nurture your customers. But this strategy should be done carefully depending on your visitor's behavior.
For example, you can send guiding emails to your users on a daily basis during their free trial period to transform them into active customers and convert them to paid.
4. Reward your loyal guests
Loyal guests are the ones you should always look forward to retaining them. The most successful concept is to follow the 80/20 rule which states that your large amount of revenue is based on small number of loyal customers. For example, you can send an email campaign in which you inform your contacts about a particular contest and encourage them to join and win a discount on a product you're offering.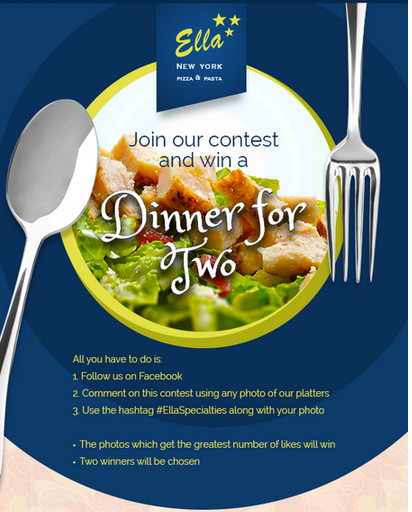 5. Send a welcome email to your new subscribers
Sending a "thank you" or "welcome" email to your customers few moments after they sign-up for your service helps you enhance your relationship with them.

6. Write compelling subject lines
Writing good subject lines in your emails plays a critical role in influencing customers decisions, leading to a significant increase in open rates.
However, you should be careful when deciding on your subject lines. Prevent using some words that make your emails look like spams. For example, using words like "amazing," "free," and "100% off" induces exaggeration and stimulates your customers suspicion about your credibility.
7. Send your emails at the appropriate time
Choose the time when your customers are likely to read your emails. According to many studies, the most suitable time for sending emails is between 2 and 5pm. It has been also stated that Tuesdays and Thursdays are the best days to post. But you should not consider this as a rule of thumb; to find out the most appropriate days and times to send your campaigns, you should A/B your emails.
8. Target your customers during events
One of the smartest strategies you can do is to send email offers to your customers during the holidays. You can keep an eye on all the coming holidays and automate your emails to be released to customers in advance.
9. Personalize your email newsletters
To boost your email open and click through rates, you can choose to personalize your emails by inserting shortcodes. This is an effective way to maintain positive relationships with your customers.
10. Focus on mobile optimization
As mobile users have surpassed the number of desktop users, email marketers should take advantage of responsive design and use an appropriate formatting that fits mobile and tablet viewing. Keep your content short and don't bother your customers to scroll down to read your text. The problem with some websites is that they appear vague on mobile. Call to actions look hidden and it is hard to click on the links. If the site is not optimized for mobile devices, users leave as they have limited patience to interact with an awkward website. According to huffingtonpost, 80 percent of shoppers said they are eager to buy and interact with a brand that features an engaging mobile experience.
11. Optimize your landing page
Some of your email campaigns contain a click through link which directs your visitors to a landing page to make a specific action. Whether you want them to sign-up to your email list to get instant updates about your blog, download an e-book, register for a webinar or buy your product, the landing page should be appealing enough to push your customers to take actions. Your major objective is to create a simple landing page with a catchy call to action button. The design, structure and color are compatible with your brand and website theme. Your landing page should not be too long otherwise your visitors will get bored and leave your website.
If you implement the most effective email campaign practices, you will guarantee conversions. Different ways can be used to preserve your relationship with your customers and keep them from bouncing from your site. The eleven tips mentioned above might be helpful to increase your email conversion rates.
Don't forget to share this article