Landing pages offer much in the way of boosting leads. If done the right way, they can help convert occasional visitors into regular customers. That said, an effective way of optimizing your landing page is ensuring it's visually attractive to prospective readers.
With this in mind, you decide to build your landing page to the best of your ability and set your sights high – ready to see some impressive results. But as time goes by, you're still not getting the results you desire from your marketing campaigns. Maybe it's because you have to spruce up your landing or you're not tracking some critical landing page metrics. If so, don't sweat it.
Here are 4 non-verbal landing page visitor metrics to consider:
It's downright tough to grow what you can't measure. Likewise, this applies to your landing page. Regularly keeping an eye on the number of views gives you a clear picture of how your marketing efforts are faring. With Google Analytics, you can track the number of views on your landing page. The first thing you should consider before making conclusions based on the number of views is trying to figure out whether you're targeting the right audience.
For instance, if you're offering services or online tools, besides putting out information from a marketing perspective (based on your readers' interests), you should be ready to tweak your content from time to time depending on the reactions you're getting.  Ideally, strive to offer your target readers personalized information that not only piques their interests but touches on pain points as well. So, instead of being utterly discouraged when views reduce, just strategize, tweak the landing page content, and make it available once again.

Source: Neil Patel
Asides from keeping tabs on one-off page views, it's important to consider page visits frequency as well. Unlike a page view, when it comes to page visits, your visitors don't have to go through the entire page. Clicking and toggling through the landing page may be reason enough that they're interested in your content. You'd say tracking this metric would go a long way in showing how your content is faring, right? This couldn't be further from the truth. You can use an automated marketing platform to monitor page visits.
By digging into the specifics of your visitors' information – you'll find out key details like their location (such as states, cities, and provinces), demographics – including age, gender, interests and the device types they use while accessing your content. While this information may be very helpful, it can be overwhelming on your end. Don't fret though. Remember, while tracking page visits, be sure to do so regularly to understand your visitors' patterns. You'll notice the times when they flock into your landing page and when the numbers drop.
3. Time spent on landing page
Figuring out the average time visitors spend on your landing page says a lot about the quality of your content, and how relatable it is to your target audience. If you have a marketing blog offering informative content on the tips and tricks of effective marketing, you can use this metric to see how valuable your landing page is. When visitors stay on your landing page longer, it probably means they're enjoying your content.
However, if bounce rates rise, there's a good chance that something may be wrong. You'd have to rethink things through and tweak the landing page content to make it more endearing to readers. If for example, your short-form content doesn't attract a good number of visitors, you'd consider increasing its length.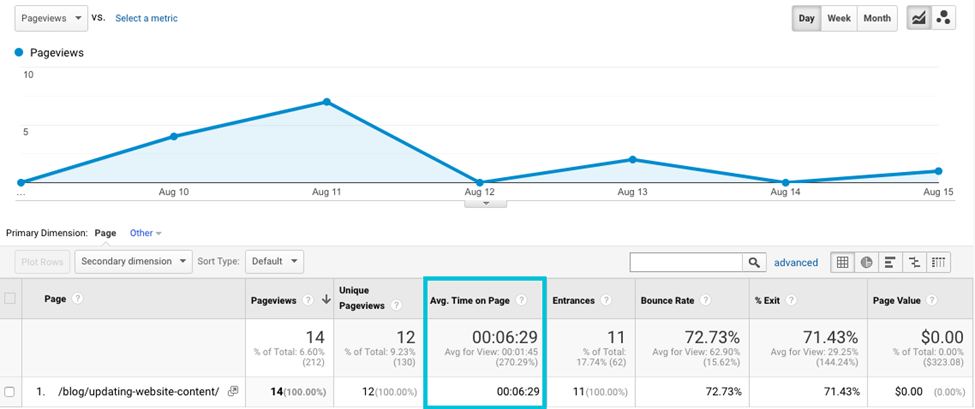 If you're trying to grow traffic on your landing page, it's crucial to monitor the specific sources of traffic. Some of the common sources include direct traffic, organic Google searches, referrals, email marketing campaigns, and social media traffic from platforms like Twitter and Facebook where visitors can access and click on your landing page link. Also, you can set up paid ads and strategically place them on social media channels that work best for you. Besides organic reach, using paid ads can be a great add-on strategy to drive traffic to your landing page.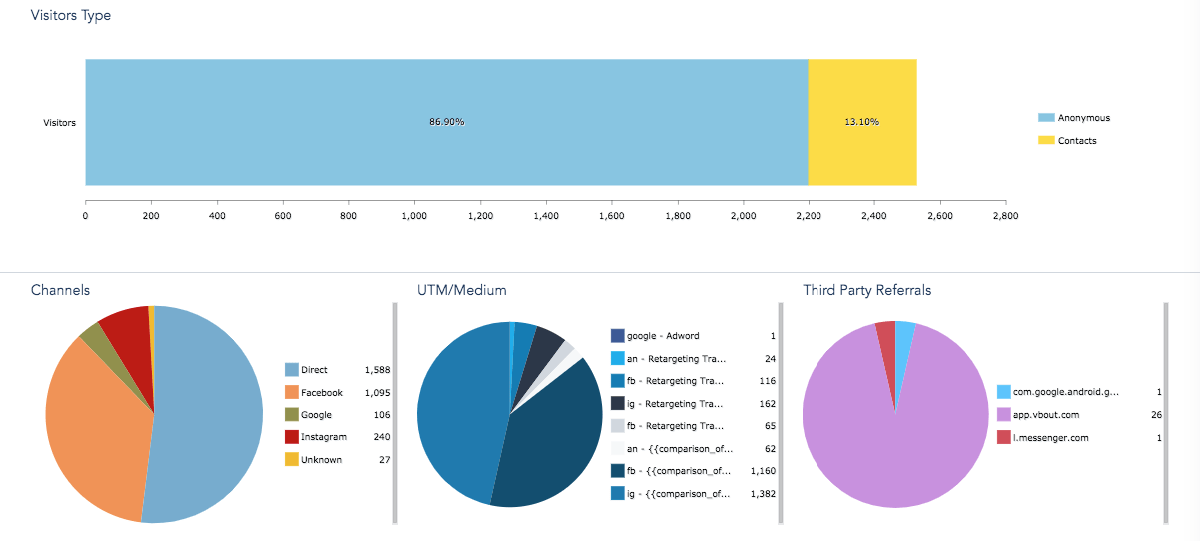 Disclaimer: Keep an eye on conversions
The ultimate goal of your landing page is increasing conversions. So, besides tracking non-verbal visitor reactions which eventually increases the likelihood of success, it's prudent to monitor conversions as well. If for instance, you're running a SaaS business, a great way to track conversions would be monitoring things like form submissions and free trials. On the flip side though, e-commerce businesses would keep tabs on the number of transactions. 
Once you gain meaningful insights on the conversion rates, put them together with the previously mentioned metrics, and figure out a viable way to tweak the content so you optimize your landing page's potential. Then, you can select some landing pages that are attracting high traffic and weigh them against those that don't optimize them for higher conversion rates. In addition to Google Analytics, you can use a marketing automation platform to track all these metrics.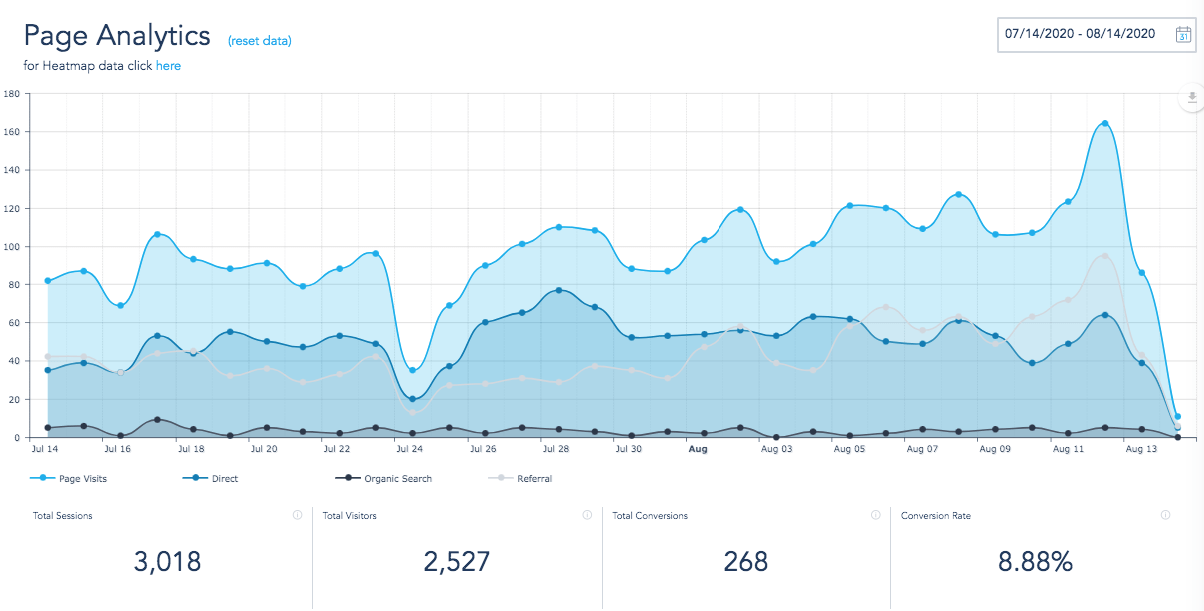 To end off, there's more to a landing than its surface value. So, tracking these crucial non-verbal landing page analytics will not only give you valuable information about your visitors, but enable you to figure out how to offer them high-quality content. That way, you'll greatly ramp up your marketing campaigns.
Don't forget to share this article