Using hashtags is a very powerful technic done by marketers to drive user engagement and boost brand awareness. People use them to gather user feedback, for voting, tracking trends and topics as well as scouting for new opportunities.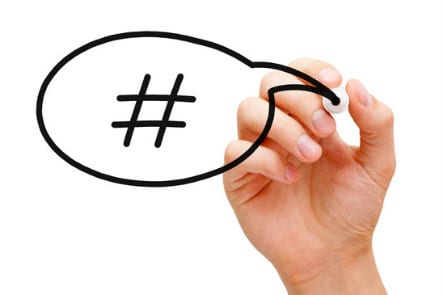 While it is super easy to use hashtags inside your posts, this technic is often misused and sometimes even trigger negative influence on the user's brand messaging. Here are 4 important points you can follow while hashtaging to optimize user engagement:
If you are trying to promote a product or you're running a feedback campaign, always use unique hashtags that are relevant to your brand. Using general hashtags can get you mixed up with random content which makes it hard to people to find your brand. For example, if you aim to begin an online conversation about website design it is better to use #webdesign_yourcompanyname than #websitedesign alone.
Make them short and simple
One of the most critical thing about using hashtags is not to use words that are too hard to be comprehended or has no meaning to your target audience. Using long hashtags will not only trigger mistakes but it also takes up some of your tweet's character limit.
Display your hashtag across multiple social media channels
Originally, using hashtags started with Twitter but now you can find it on almost every popular social media site from Instagram, Facebook and Pinterest.
This allows you to run your hashtag campaigns on multiple outlets which can double and triple your reach. This could also help in brand consistency as users who follow you on multi-channels will get more acustomed with your company.
Research the hashtag before you use it
One of the biggest mistakes some people make is deploying hashtags without researching them first. One simple query and you can find out if someone else is using the same hashtag, if it is still active or went stale or if it part of a negative sentiment. The last thing you want is to push a keyword that is being used elsewhere to describe a negative experience.
In conclusion, you can treat your hashtag like a one word title for your post, it should not be too general, boring or long, the cleared and more powerful, the more chances you have of increasing your brand engagement and driving more exposure to your campaign.
Don't forget to share this article