In this article, I am going to detail how LetsMarket.it, an Inbound Marketing Agency, utilizes VBOUT's marketing automation platform to run successful campaigns and achieve the business and marketing goals of our clients.
Inbound Marketing is the culmination of multiple marketing activities that form bonds with potential clients and consumers. It's an umbrella phrase whose ultimate goal is guiding a lead or prospect through the different stages of the marketing funnel. As a marketing agency, it's important to generate qualified leads for your customers, and inbound marketing's funnel divided into Attract, Engage, and Close Stages helps you reach just that, which we will be talking about in the next section in further detail. This encompasses branding, public relations, advertising, direct response, multi-channel promotions, and customer loyalty.
Thanks to Inbound Marketing's non-invasive and natural nature, the client would be the one approaching the firm rather than the firm interrupting the client's life with aggressive promotional techniques. The strength of any inbound marketing strategy stems from your understanding of the brand, the relatability of the content you write, and the set of tools used to run, analyze, and enhance your inbound marketing activities.
As a marketer, using an all-in-one marketing automation platform that encompasses all marketing efforts is the ideal scenario. This helps develop a direct and easy flow of content and data throughout all your engagement channels beginning with the website to social media and email campaigns to name a few.
1. Setting up the Attract Stage
The first stage in Inbound Marketing is the Attract Stage, where you're finding out about the proper people to recruit from an Inbound Marketing standpoint. The demographics, behavioral habits, and aspirations of your ideal consumer should be founded on research and informed guesswork. Overall, the Inbound Marketing technique focuses on specific prospect groups. The key to success is identifying and targeting those who are more likely to be interested in your brand while excluding those who aren't.
After you've completed your content and distribution strategies that stemmed from the buyer personas and competitive analysis you've performed, it's time to set them up on VBOUT. In the Awareness Stage, the channels you use to reach your target audience are mainly your website and social media.
We were able to quickly manage all of our social media platforms with VBOUT instead of having to maintain them separately.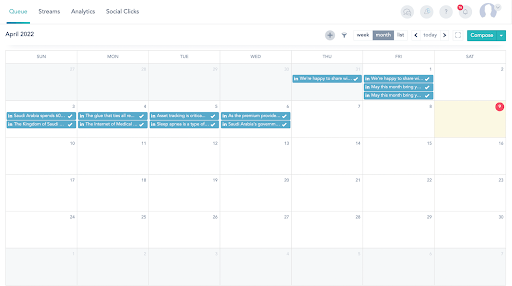 Setup all the accounts that we're going to be sharing content from
Schedule posts by placing visuals and captions from the queue
Monitor activities on the chosen social media channels through the streams tab
Track links through the social clicks tab
Monitor performance and generate instant reports to enhance social strategy from the analytics tab
We constructed our funnels by using VBOUT's drag-and-drop builder to create responsive landing and blog pages. It's very convenient since it contains ready-to-use themes, blocks, and layouts with personalization to match the brand's guidelines.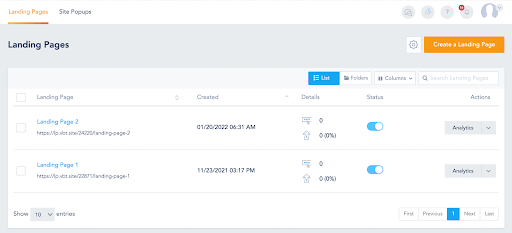 Created blog pages through the landing pages feature
Gained engagement tracking and in-depth analytics from the pages.
2. Designing the Engage Stage
At the Engage stage, we start to develop strong relationships with our target audience. Anyone that we've had any online engagement with is considered a contact. We're starting to establish a relationship with these people. Having a solid contact database here is critical. The best way to proceed is to keep track of who these prospects are, what they want from the brands, and segment them with the right products and services.
To design the consideration stage flawlessly, we'll need to have a perfect link between the data and analysis that is found from the awareness phase and translate them into activities. This can be done through VBOUT's email, automation, and contacts features.
Here we create responsive email templates with the simple drag-and-drop editor that allows for complete creative freedom to beautifully showcase the brands.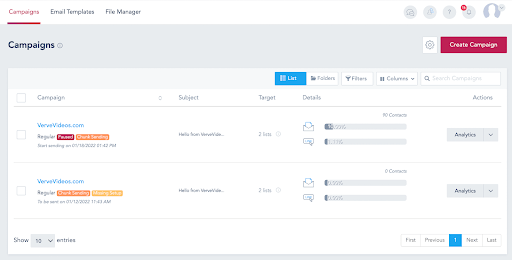 Carefully construct email campaigns through the campaigns tab
Design emails through the email templates tab
Manage all files through the file manager tab
This feature was great for automating repetitive tasks in our marketing activities.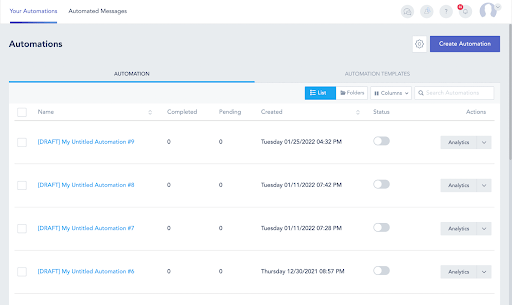 Link marketing activities together: for example receiving an email if a prospect clicks a call-to-action on any live landing page.
Automate messages to quickly send to prospects on specific triggers.
We use the Contacts feature to prioritize our most promising leads and increase lead generation efficiency.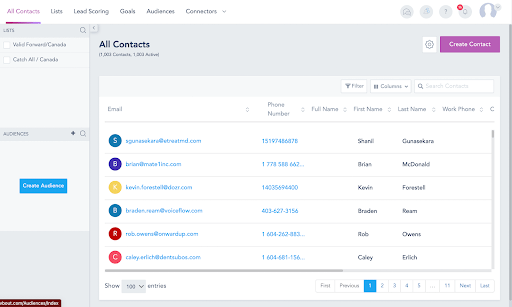 Sort and define leads according to contact information
Score leads based on interactions with the brand on multiple channels
Segment leads into lists based on their scores
Set goals you wish your leads will reach to qualify them
Connect multiple contacts and lists from different sources together
3. Bringing it All Together With the Close Stage
Visitors are effectively turned into leads at the Close stage. They're also qualified and show real enthusiasm for your brand. This is where the sales process takes place, where eligible Inbound Leads are transformed into paying customers, and the deal is closed. It's the most important part of the Inbound Marketing funnel. In terms of inbound strategy, here is where we push the boundaries and raise the stakes.
The Close stage is where we bring it all together, we eloquently tailor this stage to include all our efforts above to maximize ROI and succeed in turning the leads into customers. This all comes together on VBOUT, especially with its advanced Pipeline manager.
The Pipeline manager helped us with tracking our prospects' activity, from their first visit to their last interaction with our marketing channels.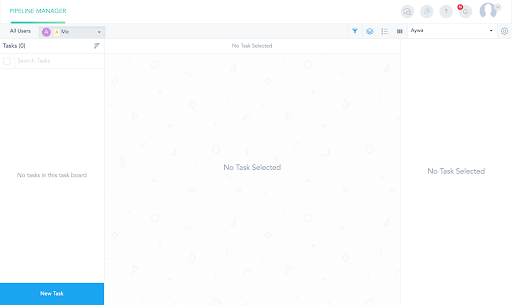 Track lead activity to know where to push with your marketing activities and identify the gaps that need fixing
Create and organize tasks with the entire team to keep things moving smoothly
Map out all the tasks and deliverables in one place
4. Retaining Your Customers with the Delight Stage
The most overlooked step of the entire Inbound Marketing process is usually the Delight Stage.
It is critical to delight and engage with your customers regularly to maintain the relationship you've built with them in the previous stages. As a result, during the delight stage, the aim is to increase client loyalty to your business. A satisfied client base will undoubtedly be motivated to tell their friends and acquaintances about their positive experience, so increasing your company's visibility, reach, and reputation.
Here, all the features you've already utilized on VBOUT come to play, allowing you to re-activate the channels you had the most success with and target the segments you had the most impact on. Giving you the power to continuously enhance your online messaging to retain and excite your loyal customers.
Inbound Marketing has allowed us to gain our consumer's attention and trust without forcing them to view our content or endure intrusive cold calls.
With VBOUT's powerful features in our grasp, from social media management, email marketing, automation workflows, and lead management to landing pages the process of educating, engaging, and delighting prospects has never been easier.
Hi! 🙂 My name is Jalal and I'm the founder of LetsMarket.it – an Inbound Marketing Agency that's been operating since 2015. Inbound Marketing draws prospects to a brand in a natural and non-intrusive way – it is to companies what a magnet is to metal. To learn more about Inbound Marketing, check out my video.
Don't forget to share this article