The turbulent fast change leading today's digital space affected the digital marketing world. With such change accompanied by speed, we see noticeable emergence of new practices. Although this mainly used to happen in the Pre-COVID era, big changes in trends have started to show during 2020, such as the shift from offline to online events and increased focus on online shopping.
And while these trends in addition to voice search, user-generated content UGC and search snippets were major trends in 2021 and continue to be important for 2022, there are new trends that you need to be aware of for the upcoming year.
Companies in a variety of sectors are still seeking to find more cost-effective tactics after the pandemic due to the significant loss that has affected them for 2 years.
Before delving into what's coming up for 2022, let's go over the industries which were impacted the most by the pandemic and that were affected the least according to Gartner CMO Spend Survey.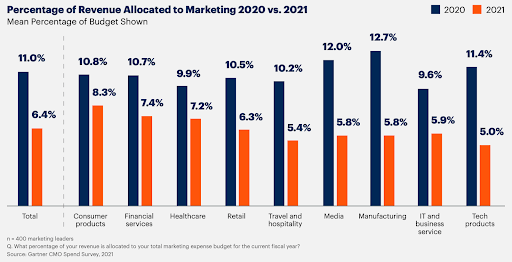 What can be noticed in this chart is that the sectors that have been impacted the least are healthcare, consumer goods and financial services.
If your business was among the businesses that were affected to some extent, you need to look out for the following Digital Marketing trends for 2022 and start preparing accordingly.
Digital Marketing Trends for 2022
1. More emphasis on customer experience
Providing a successful customer experience CX has undoubtedly become one of the most important factors in differentiating your brand from your rivals.
Customers expect a great experience across all the channels they use and what it takes to deliver a great quality on all their touchpoints is never complicated.
Below is a pie chart showing the reasons businesses invest in customer experience according to SuperOffice.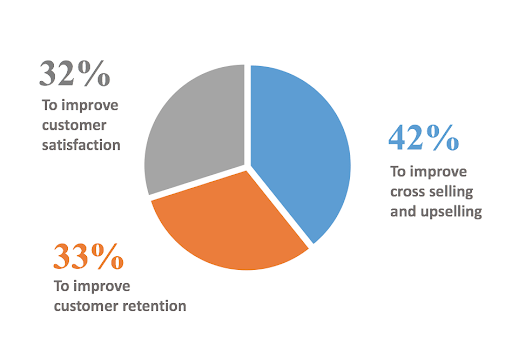 Taking into consideration the fact that it's cheaper to maintain existing customers than acquiring new ones would even stimulate you as a marketer to look for the best ways that would keep your clients loyal to your brand.
Creating a personalized experience should start from the moment your prospects hear about your brand, all the way through the post-purchase stage after becoming a customer..
To deliver a successful CX, you need to trigger personalized messaging that is specific to their behavior. For instance, upon signing up to try your product or service, you can enroll them in a sequence of onboarding emails that encourage them to upgrade to paid customers.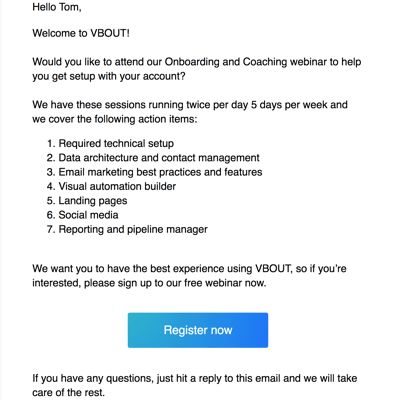 Other automated messages you can trigger are browser push notifications which can also be personalized and work well especially for customers who are not actively checking their emails.
However, a great customer experience is not restricted to personalized messages only. You're even supposed to go beyond this and provide an option for live chat support as well as creating an FAQ section that would answer all your clients inquiries and remove their doubts.
2. Rise of first-party cookie
With the increased necessity of protecting customer's data and ensuring a meaningful privacy especially after GDPR and CCPA took effect, third-party cookie through which marketers used to collect customers data from external websites or domains are fading away.
Safari and Apple have already started blocking third-party cookie, and it's expected that in 2022, Google Chrome will follow them.
Although it's not yet clear as to what extent this change is likely to impact marketers and advertisers, switching to first-party cookies helps them become better aware of the data being collected from their customers, create more powerful marketing campaigns, optimize ad spend, and deliver an enhanced customer experience by unifying all customers touch points across different devices and channels, into one single view.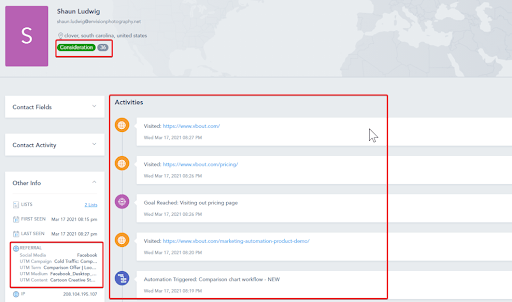 Unlike third-party cookies where data is gathered from external domains like Facebook lead ad or Google retargeting ad, first-party cookie data is obtained from web push notifications, landing pages, newsletter forms or popups.
Each year, you may expect new trends in branding and design that you need to be aware of in order to identify which of these emerging trends your business must tap into.
Branding shapes the personality of your brand and allows you to create a unique selling point that makes you stand out from your competitors in the market. A proper branding boosts your customers' engagement and grabs the attention of your prospects.
One of the major design trends for 2022 is focusing on minimalism in design. As always less is more. This concept consists of using simple text, emphasizing on white spacing, and using colors that are comfortable to the eye. Simplicity helps viewers pay attention to what you essentially want them to focus on and easily understand the content.
The example below from WE AIN'T PLASTIC, shows how they kept things simple while other information is displayed once clicking on the hamburger menu on the top right.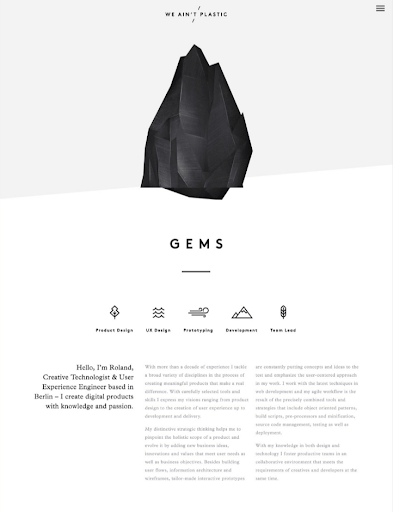 Another trend is quirky design, which consists of using hand-drawn illustrations, bizarre imagery, overlapping elements, asymmetry and chaotic design. A variety of brands in different sectors like finance and health insurance have recently incorporated quirky design in their branding to distinguish their design from the typical and traditional design, being more fun and catchy.
Here's an example of how Up Banking did it: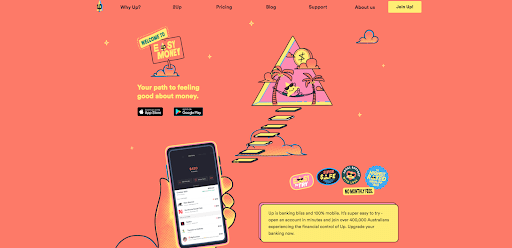 Moreover, flat illustrations have been trending in 2021; companies are expected to use it more and more in 2022. Implementing flat illustrations doesn't require you to spend tons of money, but you may need to hire a good designer to be able to do it for you.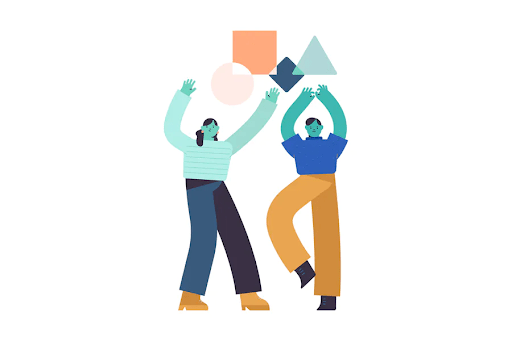 Last but not least is taking into consideration mobile-first marketing. As the number of people using mobile devices increases, the need to optimize content for customers who view pages and shop online via mobile and tablets has become a must for marketers to think of more than anything else.
Since search engines like Google cares about user experience and updates their algorithms accordingly, creating mobile-friendly content is one of the important considerations for Google to help you rank higher in their search results.
This requires creating a design that is responsive on smaller screens or making an app specifically targeted for mobile users.
4. Building engaged communities
Aside from business pages that you have on Facebook and/or LinkedIn, creating specific groups on these channels is an additional benefit to boost your brand awareness and engagement.
The great advantage of publishing posts in groups is that all members will get notified.
What also characterizes communities from general business pages on social media and based on our experience is that building momentum is easier since groups are more focused around a particular purpose in mind.
Furthermore, due to the rise of online events especially after COVID, one of the additional and creative tactics you might use to grab your audience's attention around a webinar is to create an event within your community and choose to invite specific people following your group.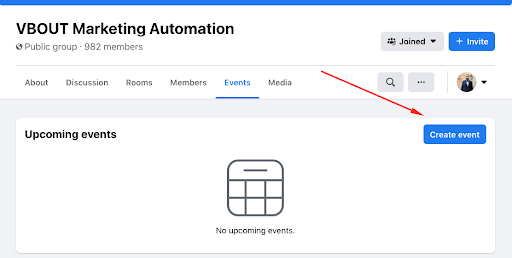 To effectively manage your groups, promote it in online events and in front of your new signups and existing customers, check and approve new invites, monitor pending posts and answer all your audience's questions.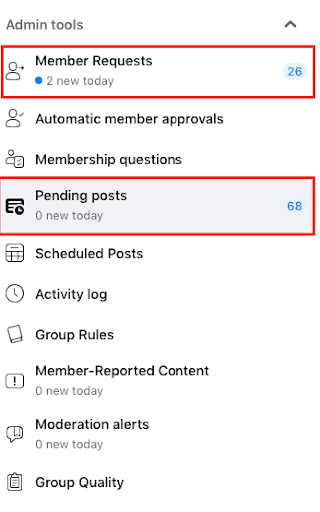 To drive more engagement, regularly post new updates and polling questions to open a room for replies. This can be done either on FB or LinkedIn.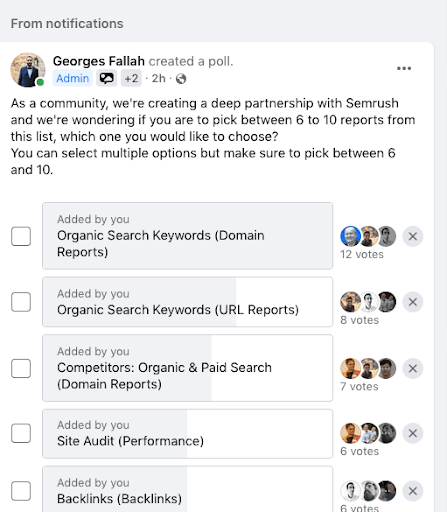 To boost loyalty as well, one of the smartest ways that you can do for your community is to offer a contest, enticing people to engage in return for a gift or discount.
5. More AI and predictive modeling
According to a survey conducted by PwC, out of 1000+ companies located in the United States, 52% have accelerated their adoption plans in artificial intelligence. Below are the top five outcomes: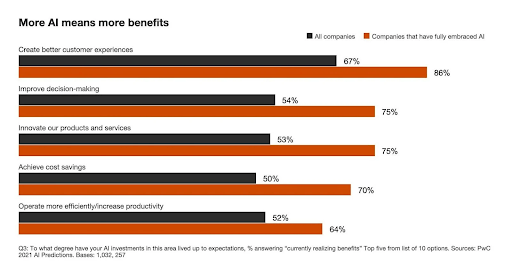 Artificial intelligence has been used in the recent few years by different companies in various industries such as airline, banking, hospitality, marketing automation, healthcare, ecommerce and more.
Ecommerce companies have already started using predictive models to determine what customers are likely to buy based on previous purchases and browsing history, marketing automation companies rely on AI and machine learning to detect the best days and times to post on social media or send email campaigns and report on website analytics.
Also machine learning is now used in SEO, which helps marketers determine potential keywords that are likely to help them improve their ranking in search results.
Influencer marketing has a portion in AI as well. The influencer market was valued at $9.7 Billion in 2020 and is expected to grow to $15 Billion by 2022. The massive adoption of AI in influencer marketing consists of influencer identification (AI can observe and assess millions of influencer videos that human capabilities are not capable of doing) and performance influencer marketing.
The advantage of such an approach is that you only pay for conversions and sales made by your influencers without being charged for any fees outside of this scope and this in turn has a positive impact over your ROI.
AI is expected to be adopted by more companies in the near future due to its benefits in reducing costs, saving time, optimizing customer journeys and improving ROI and this would give them an edge over their competitors.
6. Product lead marketing: Partnership and integrations
The problem that many customers face is falling into the headache of using different apps together while still looking for features that these apps don't provide which in turn requires them to pay more. Customers want their life to be much easier.
With that in mind, different marketing automation platforms have a built-in CRM that facilitate for their customers to better manage and organize their relationships with their clients. Other tools provide out-of-the-box integrations where customers are able to benefit from thousands of third-party apps.

The more functionalities are available to customers the less likely they are going to switch to another vendor which would help boost your retention rate.
Integrations and partnerships provide numerous advantages since each product promotes the other which leads to create brand awareness, boost traffic and sales as well as increase market exposure.
7. CTR to take over open rates in email marketing
With Apple's Mail Privacy Protection that will block invisible pixels used to let email marketers determine their recipients' open rate, this metric is going to become less reliable and would lead them to focus on other email marketing KPIs that are more realistic such as click through rate, conversions and list growth rate.
Marketers will no longer be able to track when and where Apple users open an email, the device that a recipient uses to view an email, as well as the activities on the device used to open the email.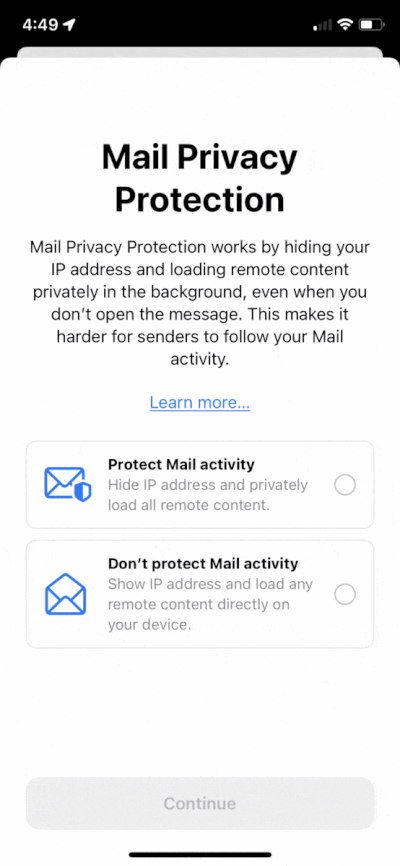 Although this law will only affect subscribers using the Apple's Mail app, this issue should never be underestimated. Around 66.5% of emails are viewed on mobile devices and out of that percentage, 58% use iOS which means that a significant part of mobile users cannot be tracked.
While you can still track open rates for Android and PC, it's generally more advisable to take conversions, and CTRs more seriously being more actionable metrics than open rates and they are stronger measures which determine the success of your email marketing.
8. Live event monetization
In 2022, you will notice more brands monetizing their live and online events. The reason is that such strategy creates a new revenue stream which is recommended especially after the massive loss that brands from a variety of industries have been facing due to the pandemic since 2020.
Besides, doing so would help you position your brand as a thought leader by providing additional valuable stuff that complement the event that you're hosting.
Showing ads inside your live events is one of the greatest ways for monetization. For instance, if your event is talking about a specific topic, you can offer links to a related course, ebook, or a particular program that you can sell.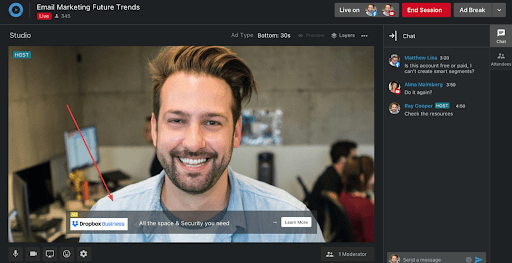 Another way to generate revenue from events is adding a checkout option for people to pay and buy your products. This is very useful for ecommerce companies in order to provide a seamless purchase experience for their customers.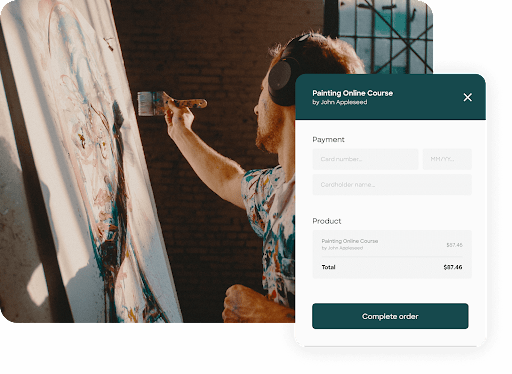 9. More anonymity across the board
Privacy is obviously becoming one of the most arising topics across the world. Since a significant number of people stated that their data is not being used properly by tech companies, new and stricter regulations have been imposed to protect user's privacy and force businesses to be as transparent as possible regarding the way they manage their customers' information.
To process this effectively, you need to have clear statements inside your terms of service page explaining how you share information, the ways you use to collect and manage your client's data, the third-party with whom you share information, and where you're located.
And with GDPR becoming a lot more complex than before, you need to have representatives in the EU, contractual clauses, and you must have your physical server exist there in order to do business.
A lot of blockchain companies are trying to create some sort of anonymity along with privacy; for instance, instead of signing up using your own information, you can do that through some entity via the blockchain that gets validated and permits you to access information through that anonymous identity. Although this is a high level of a complex idea, privacy and anonymity where people want to give less information while still being able to get access to the same amount of data is being experimented on.
As every state in the U.S is going to have GDPR-like requirements and compliance, you need to rethink your privacy strategy to make the process more transparent and trustworthy.
To help you stay aware of all laws and legislations, below are some resources that you may find useful:
To wrap up, preparing ahead for the upcoming trends will give you an advantage over your competitors and help you stay up-to-date with what's needed for your business to keep growing and retaining your existing clients.
Although updates in policies and the rise of new laws may have an impact over your business and might be hard at first glance to understand, there are always potential alternatives that you can find which would help you pivot.
Have a prosperous 2022!
Don't forget to share this article