Inbound marketing has become the most effective way to maintain your customers, strengthen your brand image and increase return on investment. While there are many technics for inbound marketing  here are five practices that are proven to work wonders when properly implemented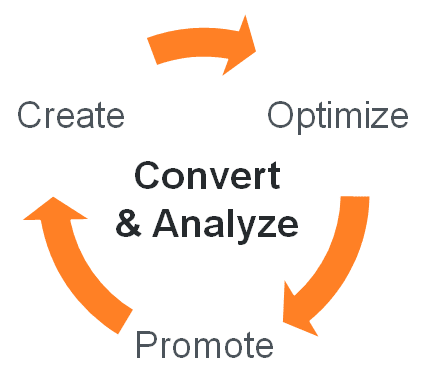 Blogging is the most critical aspect of inbound marketing. It is that first layer of trust you establish between your brand and your visitors who are always looking for quality content. This is why running a blog is more than just wiping out few paragraphs or paying five dollars on Fiverr for outsourced content. Some of the most successful blogs spend thousands of dollars on each post between research, testing and creating artwork and infographics. While you do not have to spend that much money to create great content, you have to invest your own time in research and making sure your content strategy aligns with the product you are trying to sell without selling it directly.
Marketers are often flooded with retargeting messages and emails from software companies trying to sell them on their system. While many of those tools work well, monthly recurrent cost could spike up fairly quickly. You should do your homework and compare prices and features of different platforms before you commit to one. It is also important to pay close attention to the limitation each feature has, like the monthly send limit on email marketing, how many social profiles you can connect and how many leads you can upload. Take advantage of the free trial, when offered, to evaluate the top three platforms of your choice.
Optimize Your Landing Pages and Call to Actions
It is highly recommended to build an eye catching web page that will help turn visitors into leads. To do so, you should establish all of the essential criteria for good usability and create appealing landing pages that will entice your customers to take further actions on your website. Use A/B testing software on your page titles, button placements and even your navigation menu to see which combination gets people through your conversion funnel. A/B testing case studies show a significant increase in conversion and long term sales.
Lead Nurturing Using Automation
Marketing Automation is the most effective way to nurture your leads and push them from top to bottom of your sales funnel. Marketing automation relies heavily on great content, good timing and proper segmentation. It is extremely important to know how to target your visitors based on their lifecycle in the sales funnel, as being pushy at the initial stages of lead nurturing could easily turn off your users. Although the setup process needs effort and planning, it guarantees consistent messaging and long term return on investment.
Tracking and User Profiling
Setting up the right tracking is crucial to the success of any marketing campaign. And because most marketing plans rely on three or more tools for implementation and monitoring, it causes your tracking to become decentralized. This means you have to spend time patching up different charts and metrics to get a complete view of your progress and your return on investment (ROI). You also won't be able to build unified profiles on your users which is key in proper segmentation and lead scoring. Identify the set of features you need to run your campaign and find a marketing platform that offers all those features in one place.
Don't forget to share this article