Learning how to build a Halloween marketing campaign is a great idea for marketers who want to make the most out of the holiday season.
Why?
Because the holiday has become popular worldwide and is celebrated by everyone, not just kids.
But that's not all. It is also a great time for marketers to get a boost in sales as people tend to spend a lot around this time.
The average consumer (59%) is expected to spend in excess of $250 for Halloween. Additionally, the total Halloween spending was estimated at $10.6B in 2022—higher than ever before.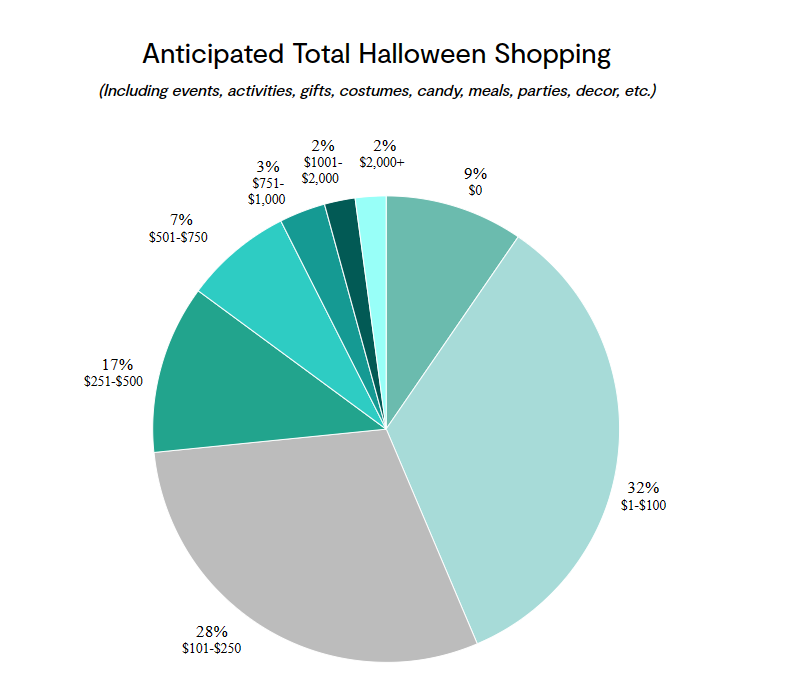 What does this mean?
People are planning to spend a lot of money on Halloween and that's great news for ecommerce brands, retail outlets, and restaurants.
With such huge estimated spending on Halloween, marketers need to learn how to build a Halloween marketing campaign that generates great results.
But how do you build a Halloween marketing campaign that boosts your sales?
Let's find out.
How to Build a Halloween Marketing Campaign
Here is a step-by-step guide on how to build a Halloween marketing campaign to boost your sales this holiday season.
So, let's get right to it.
1. Capture Leads With Halloween-Themed Popups
To create successful Halloween email marketing campaigns, you need to capture high-quality leads.
On-site pop ups are a great Halloween marketing idea to grow your email list through lead gen on autopilot. They also convert effectively and can reduce cart abandonment and drive more sales for your Halloween products.
Include a Halloween-related email capture popup to important pages on your website. You can use a simple popup builder tool to create catchy site popups.
See, how MeUndies uses a discount email popup to collect emails from their customers: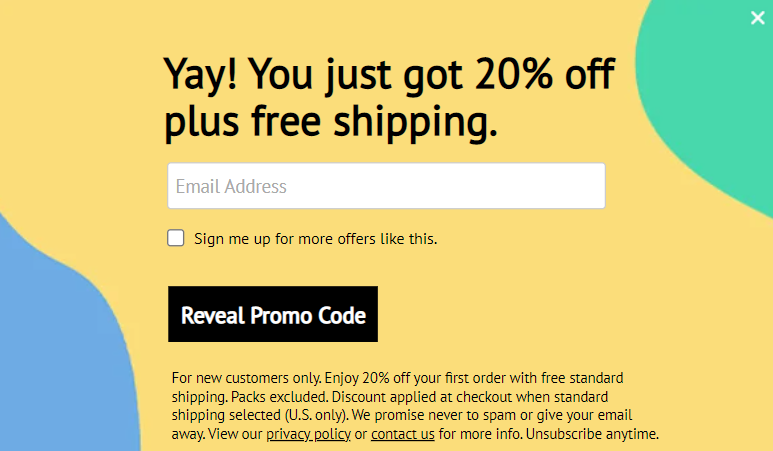 You can also use exit-intent popups to further grow your email list.
See how Lime Crime leverages exit-intent popups to capture email addresses of people leaving the site or those who have visited the website for the first time: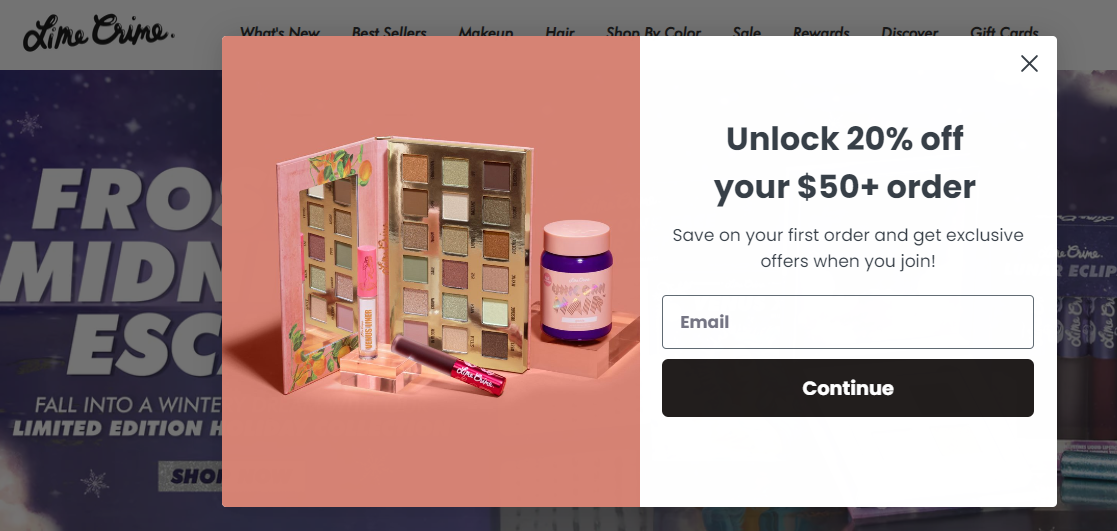 2. Choose a Halloween-Themed Email Design
To save yourself valuable time and effort, you can use VBOUT's Halloween email marketing templates.
The tool comes with pre-designed email templates that you can tweak and design attention-grabbing emails.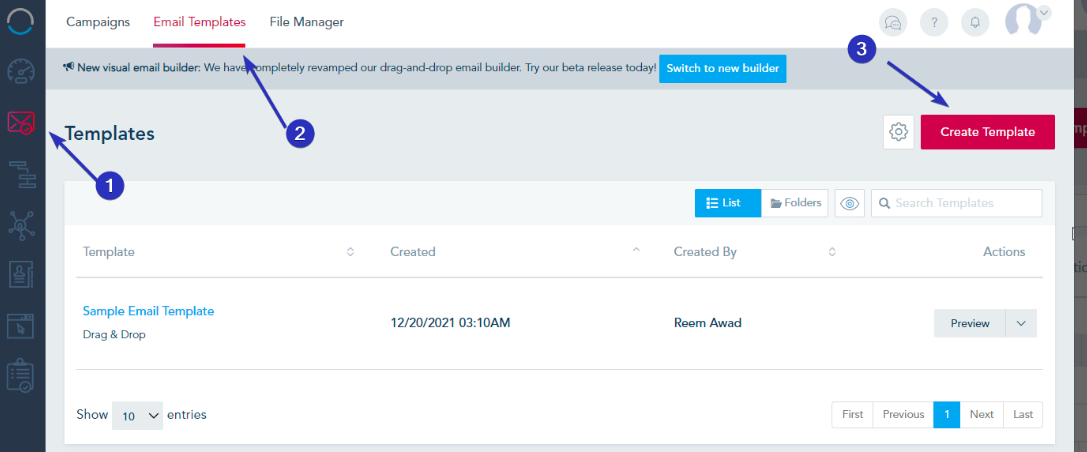 As a rule, you should choose simple layouts that are easy to tweak and spooktacular.
Here are email design best practices to keep in mind:
Demonstrate value.
Choose a visually-appealing email design.
Use Halloween-themed colors–Orange and Black, for instance.
Include a compelling CTA button.
Create a sense of urgency to make people take action.
3. Launch an Effective Halloween Email Campaign
Now that you have designed your emails, the next thing is to start sending exclusive promotional emails to your list of email subscribers to inform them about your Halloween offers.
The good news is that during the Halloween holidays, people are more likely to open their emails to check for the best offers and discounts.
A survey conducted by Google and Boston Consulting Group reveals that 90% of consumers are willing to exchange personal information for a small incentive.
Here are the kinds of incentives that most consumers prefer.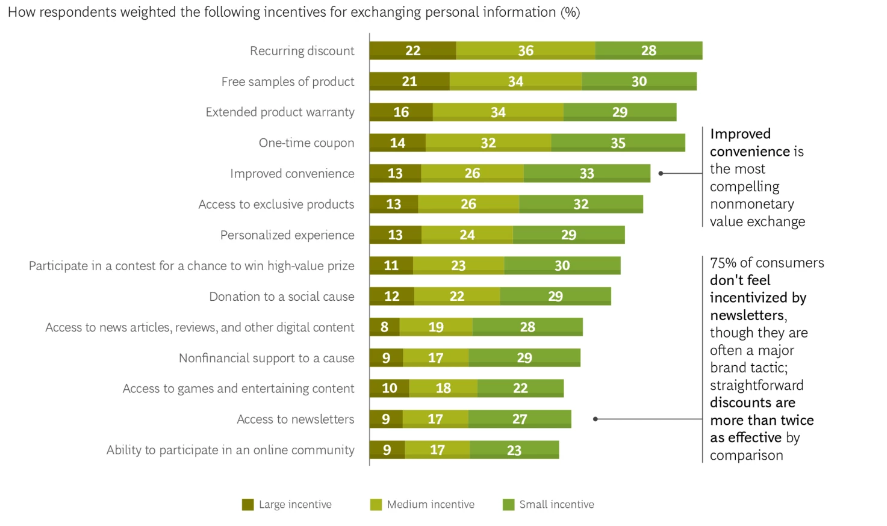 Here are useful email marketing tips to help you launch brilliant email campaigns:
Have an email marketing calendar to plan your campaigns.
Determine the best and worst times for sending emails.
Create compelling subject lines with Halloween Emojis to drive open rates and boost engagement.
Make your subject lines and email designs mobile-friendly.
Optimize your email marketing strategy with predictive sending.
Run A/B testing to assess the performance of and improve your email elements–CTA button, email copy, theme background, etc.
Write your content using an AI powered content creator to speedily come up with compelling email and SMS copy.
You can also launch multichannel email and SMS workflows using a platform like VBOUT. In it, you can set up triggers like email opens and create custom actions like sending an SMS. For instance, you could set up a flow where an email is sent 24 hours after a prospect opens your SMS. The best part here is that you can diverge the automation workflow to provide an omnichannel marketing experience.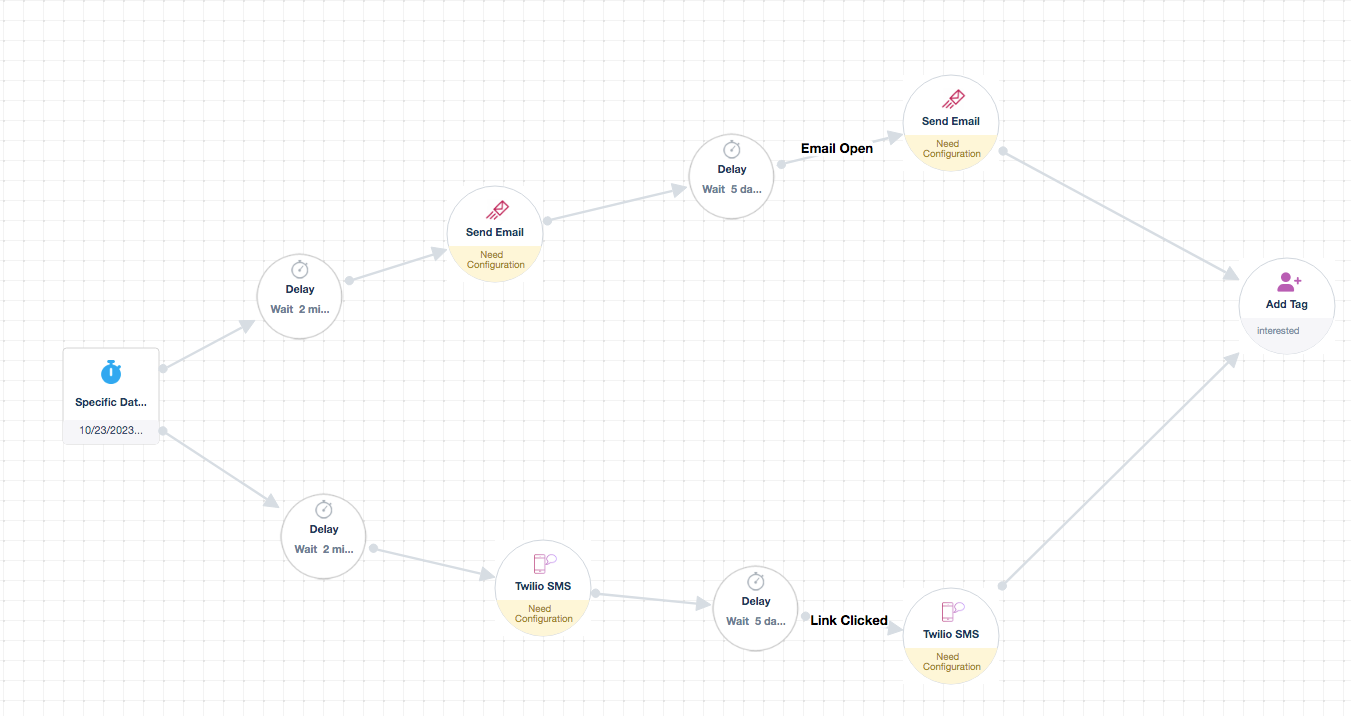 4. Be Active On Social Media
With 72% of young females agreeing that they get Halloween costume and decoration ideas from social media, no doubt being active on social media during the spooky season is crucial.
It can help you generate revenue for your Halloween products. In fact, two-thirds of Americans planned to use social media for inspiration for their Halloween costumes last year.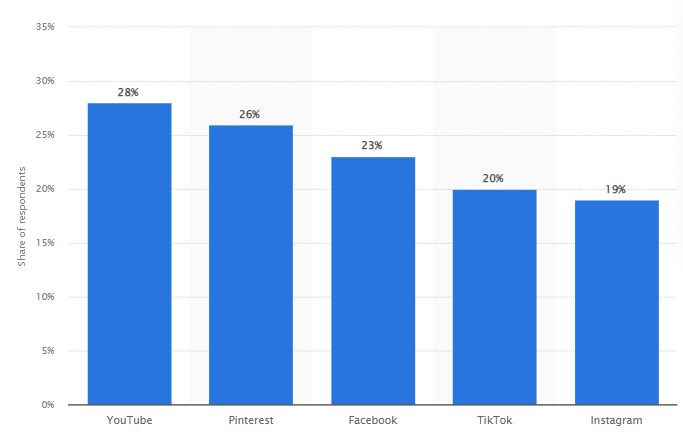 Here are practical tips to utilize social media for Halloween marketing:
Choose the right platforms where your target audience is most active.
Share Halloween-specific visual content on your chosen social media channels.
Use trending hashtags. The hashtag #Halloween2023, for instance, has over 97K posts on Instagram already.
Plan contests and giveaways and promote your popular products.
Export lists of attendees of your social events and reach out to them through email.
Share spooky reels and funny short videos on your Instagram and TikTok pages.
Change email address on Instagram and other social media accounts to use a single email.
Collaborate with social media influencers and other brands.
Use AI-powered content generators to create catchy social media captions packed with Halloween emojis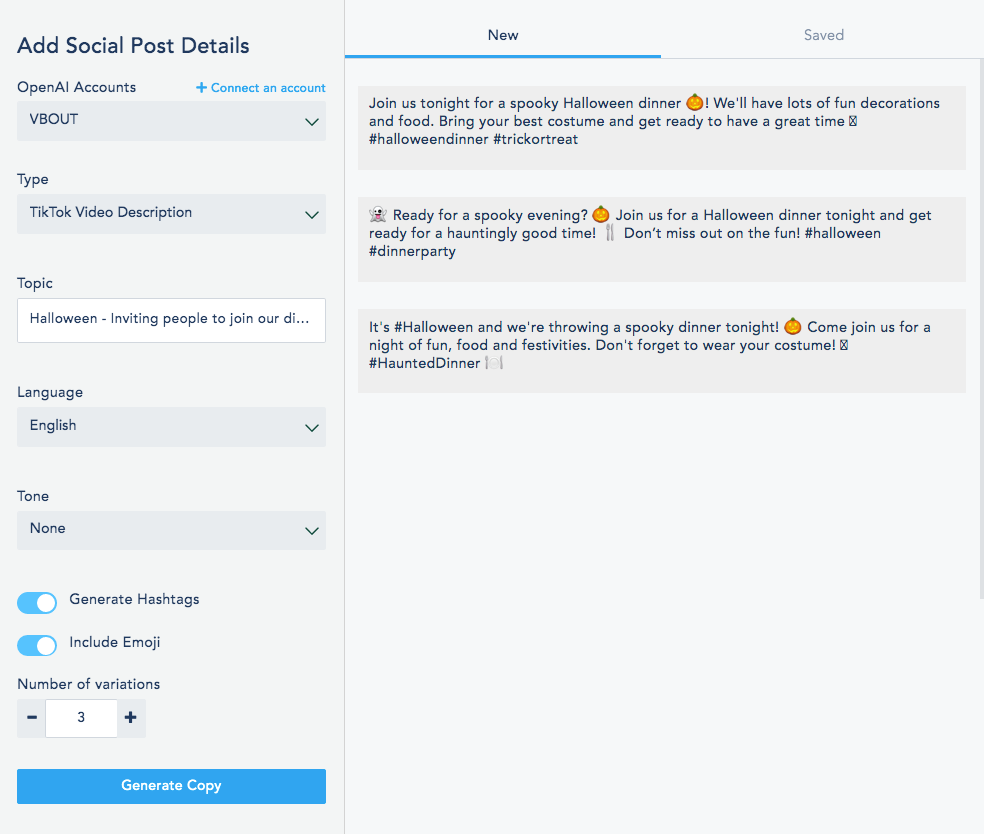 5. Build a Halloween-Themed Landing Page
You may use push advertising, social media marketing, influencer marketing or emails to generate leads, but the website is where conversions happen.
This is where building a spooky landing page like the one below becomes important.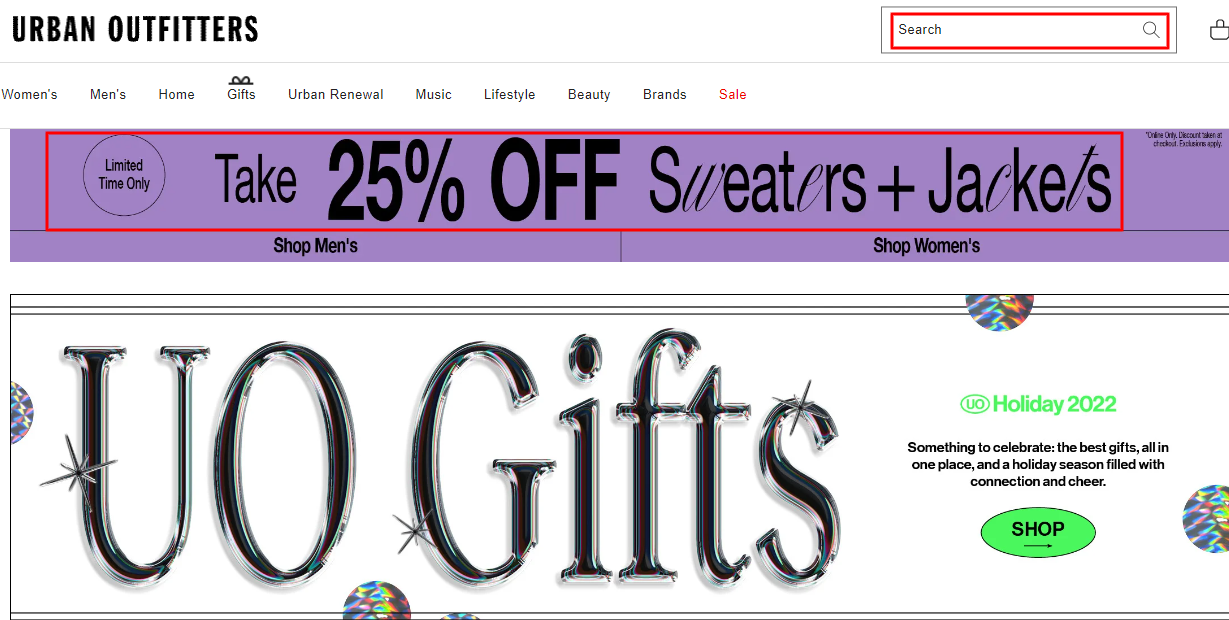 You can use landing page creator tools to build stunning landing pages like this.
You can create high-converting landing pages specifically for your Halloween marketing campaign to get the best results.
Also, remember to find the best website builder to create an outstanding website for showcasing your products.
6. Measure Your Halloween Campaign
Once you have taken all the above steps, you need to measure the success of your Halloween marketing campaign to determine which tactics were most effective and drove qualified leads and revenue.
This will help you improve your future Halloween marketing campaigns.
What metrics can you use to measure a marketing campaign?
Here are some suggestions:
The revenue generated from different channels like emails and social media.
Landing page traffic and conversions.
Social media engagement and whether your campaigns have earned you new followers.
Email opens and clicks.
The insights you draw from analyzing your current Halloween marketing campaign will help you optimize your future campaigns.
Wrapping Up
Halloween presents a great opportunity for online marketing and brands.
To make the most out of the occasion, you need to learn how to build a Halloween marketing campaign that drives solid results.
Need help creating a multichannel Halloween marketing campaign that can help you meet your marketing goals?
Try VBOUT's suite of marketing solutions and tools to get you started. You can start a 14-day free trial today.
Author Bio
Gaurav Sharma is the founder and CEO of Attrock, a results-driven digital marketing company. Grew an agency from 5-figure to 7-figure revenue in just two years | 10X leads | 2.8X conversions | 300K organic monthly traffic. He also contributes to top publications like HuffPost, Adweek, Business 2 Community, TechCrunch, and more.
Don't forget to share this article