Love is a multi-billion dollar industry. With the total consumer spending sitting at an impressive $18.2 billion in 2017, Valentine's Day has become an essential holiday for businesses both big and small. With the average consumer spending approximately $136.57 on gifts and tokens of affection—and with that number projected to rise in the coming years—it's time to turn those haphazard, half-hearted marketing tactics into robust Valentine's Day campaigns.
When drafting your marketing campaign, keep in mind that your focus should be on creating content specifically for the various social media platforms. While this may seem like a no-brainer to most, it's worth noting that Valentine's day shopping consists primarily of low-involvement purchases (think flowers and candy, both which account for nearly $2 billion of sales apiece). This kind of impulsive, at times last-minute shopping behavior is heightened by a solid, engaging social media presence. Pair that with reminders to spend, as well as striking visuals, and you have yourself a well-founded base for your Valentine's Day campaign.
The role of anyone looking to market their product this season holiday (and any holiday for that matter) is to lead the consumer towards the proverbial cash register in subtle, unobtrusive ways. Use emotion, use nostalgia, and use romantic imagery to reel your target audiences in; just make sure to draw the line between sentimentality and over-sentimentality. And last but certainly not least: the singles! Capitalize on those investing in some much-needed retail therapy leading up to the day itself.
Now, without further ado, here are few building blocks that you can use when creating your Valentine's Day campaign:
One classic Valentine's day custom is card-giving. Traditionally signed by a 'secret admirer' and given anonymously, the gesture has now evolved into a holiday necessity. With nearly 6.5 billion greeting cards sold on and around February 14th, it's clear that people understand the significance of giving something small and understated, but that represents something bigger than themselves.
Channel this kind of energy into creating coupons specifically tailored to your business – whether it be an online offer redeemable in store, or a physical coupon given in person or by mail. Make each customer feel loved. Say thanks and express your appreciation for their business by giving them a seasonal discount (preferably drawn up in pink or red ink). The coupon, of course, is beneficial to customers regardless of the occasion.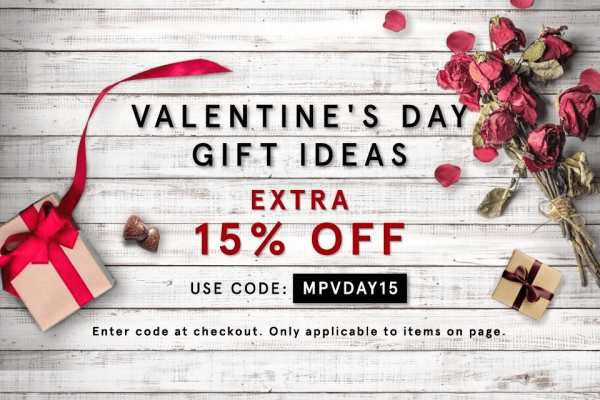 As with any commercial holiday, each customer you reach out to will likely be bombarded by similar giveaways by competing companies. Keep their attention by holding a contest, whether it be a grand prize given away on February 14th, or small gifts given leading up to the day itself.
'Sharing' the contest on social media and tagging 'the person you love' is one example of how a contest could result in further engagement. Position your contest so that it is able to be shared widely. And while social media is an obvious choice in terms of reach, another great way to hold a contest with limited effort on your end is by creating a themed landing page on your website (which will, of course, garner more leads as well).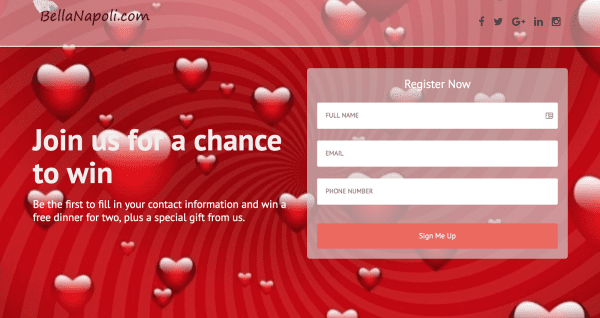 Switching out your in-house decorations, online profile image, header, or background to something Valentine's Day themed for a limited time will give your campaign a unified look. Given that the holiday falls in the middle of the month, February 1st to February 14th at 11:59 PM should be dedicated to capitalization on the building Valentine's Day frenzy.
If you need to, set a reminder to revert back to your regular, non-themed content schedule on the 15th.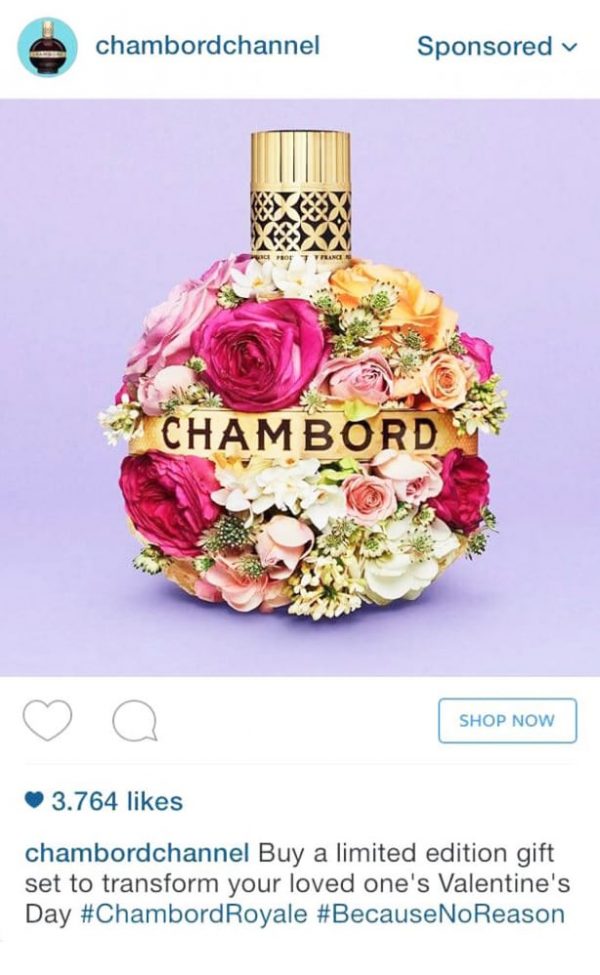 While candy, flowers, jewelry, and dinners account for the bulk of Valentine's Day spending, gift cards amount to a surprising 20% of total sales. A staple of the last-minute shopper, the gift card is an excellent item to push during the week leading up to Valentine's Day. Customizing the cards per the holiday theme will also help to boost profits before February 14th.
The gift card however is a somewhat impersonal gesture. If you have the option, try a gift card redesign that is holiday-themed, or better yet: personalized to each customer.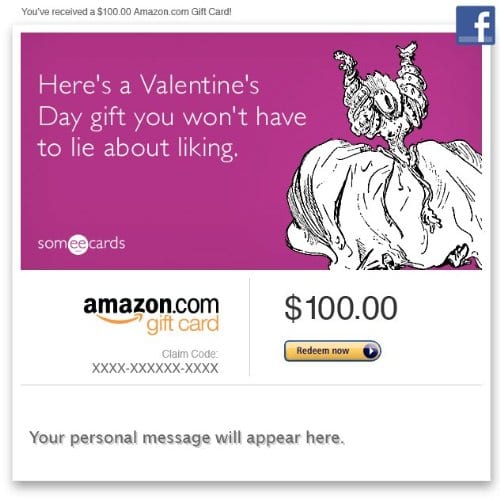 Send email/newsletter blasts
While this is a classic marketing tactic, it remains an essential and often overlooked tool. Create a customer journey via triggered email marketing, or by scheduling specific messages throughout the two weeks before Valentine's Day. The goal is to keep your product at the forefront of the consumer's mind without being overbearing.
Note that there are different paths to take with each message. Avoid redundancy by focusing on the different audiences you will reach – such as those actively celebrating the holiday versus those purposely rejecting the fanfare. Furthermore, the messages themselves can serve as reminders for your initiatives and promotions, or can act just as simple holiday messages sent to your audience.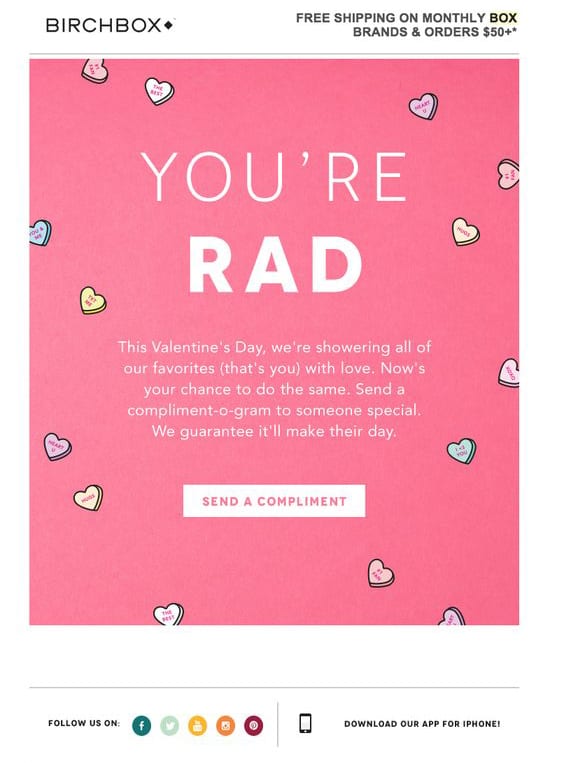 For those who don't necessarily know what to buy aside from the typical 'chocolate and flowers' combination, creating a gift guide specific to your business is a great way to get your customers to familiarize themselves with your products while garnering ideas at the same time. Share the guide widely, and don't forget to be creative! Nothing's worse than a gift guide that is a repetition of everything that's come before.

Content Marketing and SEO
While this is less of a singular tactic and more of a general requirement, content marketing and SEO are essential tools to reel in the consumers you want. Search clicks rise exponentially from February 7th to 12th, peaking two days before Valentine's Day. Create content focused on Valentine's Day keywords that appear in users' SERP on google, and you have yourself a recipe for maximum engagement.
Lastly, If you want to go a step further, invest in ad content. Whether you're catering to the lovers, the singles, or both, make sure that the copy and design you use is attention-grabbing while not bordering on the gaudy or over-sentimental.
Valentine's Day is both a financially and emotionally rewarding time of year. Invest your efforts into creating a campaign that brings you closer to the consumer, and use the tactics above to create a well-rounded, enticing package.
Don't forget to share this article