Starting a digital marketing agency is the first step in the process, but growing and maintaining that growth is an important part. It requires hard work and perseverance. 
You might be doing your best to help your clients meet their business goals, but you're not achieving the growth that you're striving to accomplish.
If you're wondering or looking for effective ways to acquire qualified leads, grow your client base, retain your existing clients and boost your sales, we've got you covered.
How to grow your digital marketing agency and boost sales?
Agencies provide upselling opportunities to add additional features besides what they previously agreed on with the customer to improve the relationship with their client and gain trust. For instance, in addition to the email marketing package, agencies can offer their clients an inbox preview as an added feature to help alleviate any concern that their email campaigns may deliver an unsatisfactory user experience on particular devices or browsers.

Always think about what value you can provide to your target audience and avoid being too aggressive, manipulating your clients to buy a particular feature they don't need.
Asking your existing clients to refer other prospects to your agency is one of the most effective ways to earn qualified leads and increase your revenue. According to Wordstream, the number one source of getting new clients is client referrals.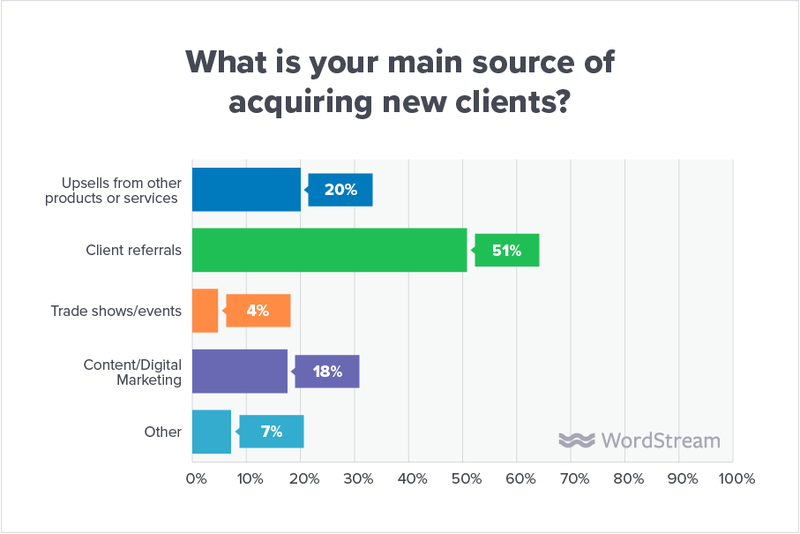 To gain new referrals from your existing clients, you need to be sure that your current customers are satisfied with your brand.  Once you are confident that they are happy with your business, you can motivate them by offering an incentive, point-based or premium membership plan to attract new business.
Your clients may show interest in services like web design, SEO or PPC.  You can look for agencies providing these features that are interested in being partners with you to help complement one another.
The partnership can also provide mutual benefits. For example;  If a prospect comes to your agency from a referral based on your partnership agreement between you and your client, you can provide your client a commission for services rendered.
4. Try influencer marketing
Partner with influencers who can fit your theme and where there's an opportunity for mutual benefits. This can be possible by hosting webinars around topics related to their expertise, asking them to join an affiliate program or becoming guest bloggers on their site. This is a great opportunity to acquire a significant number of new clients.
Do keyword research based on your prospect's search intent, write articles and pages that contain these main keywords, taking into consideration to avoid keyword stuffing. 
For example; if your agency's primary focus is email marketing and automation, the main keywords you should be focusing on in your headlines and content are terms like, "email marketing agency," "marketing automation," "A/B testing," "email campaign scheduling," and "email marketing analytics."  Remember to optimize your blogs and pages following all on-site SEO techniques.
You can use some free tools like Google trends or Keyword planner to determine users' search interest in particular keywords for a specific period of time and find out the search volume and competition around these keywords.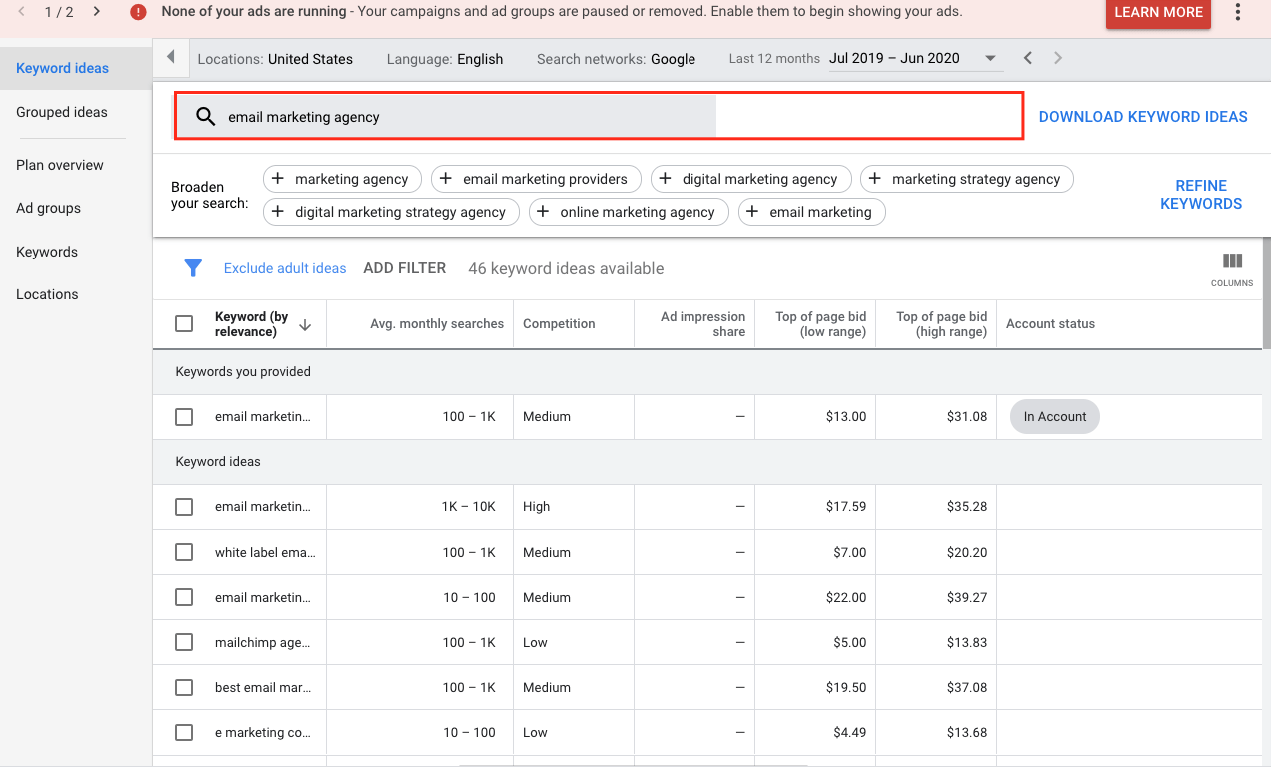 To conclude, this should be measured by off-site tactics such as distributing your blogs across your social networks and communities trying to get some engagement. Get backlinks from high authority sites using guest blogging; you can also use different tools to help you build these backlinks. These efforts boost your organic presence and help your qualified prospects find you easily.

6. Streamline your onboarding
Onboarding plays a critical role in retaining clients and reducing churn. Think of how you should craft the sequence of your emails and messages starting from the first moment the client engages with your brand. Each piece of content should focus on helping them understand your core products and services and how your agency can grow their businesses. Then, track their engagement to decide how future conversations should go to help personalize your communication with them.

To assess their level of satisfaction with your brand, use Net Promoter Score (NPS) and find out what actions are necessary to please your dissatisfied clients that could help improve the experience of those who rate you on average. 

Your customers should always realize the value they are getting from the products or services you offer them.  Otherwise, they would have never understood what would have motivated them to choose your brand in the first place.

To determine what your value is in the marketplace, do a competitive analysis to find out what your competitors are charging and check if the average of these prices can cover your expenses to help you earn a reasonable profit. Remember to be flexible and keep your pricing competitive based on market demand.
Creating case studies from your client's success helps you build trust. Not only can you use them as part of your email drip campaigns to retain your existing clients, but it also can work as a lead magnet to capture new prospects and act as a powerful weapon to help complement your sales teams' initiatives to close more deals.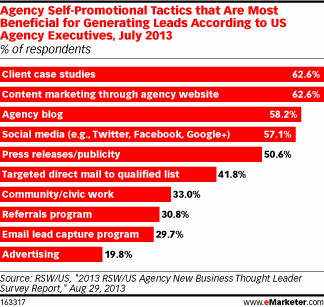 Your clients want results. To clearly show them how your agency is helping them grow, try not to focus too much on showing them vanity metrics like open rate, click-throughs and number of impressions generated for their social media posts. Instead, share with them how your efforts are helping them get new customers, how your work is helping them and other areas that need improvement.  Never miss an opportunity to take advantage of this to tweak their campaigns and increase their ROI.  Competency plus sincerity equals trust, and if you can create that balance, the working relationship becomes harmonious.


If your agency has been operating recently or planning to revamp, you can always find new opportunities to improve your marketing strategies and grow your business.
In the end, there's no one-size-fits-all approach. It's up to you to identify your shortcomings and determine which ones of these 9 ways discussed can be the most efficient in taking your business to the next level.
Don't forget to share this article