There are ample reasons to consider alternative marketing platforms and channels in 2022. To name but a few, we might cite the pandemic's effects on the modern customer's behaviors and journeys, the eclipse of third-party cookies, and the ever-changing search engine algorithms.
Some marketers have been turning to the tried-and-tested alongside the new and bold SMS marketing practices among them. As marketing trends shift, anecdotes about this channel's inefficiency abound, as do claims of its stellar potential returns.
To find where this channel stands and whether it's worth your time, let's explore it more deeply. First, we'll go over its statistics, then make its case, and finally conclude with best practices for SMS marketing.
Exploring the effectiveness of SMS marketing
Starting with the statistics, SMS marketing truly boasts some impressive numbers. Those numbers hold up even when compared to email marketing, an extremely cost-efficient and effective marketing channel.
As regards its available audiences and their behaviors, TechJury's aggregated statistics find that:
"48% of the world population owned smartphones in 2021."
"There will be 7 billion mobile users globally by 2024."
"88% of people use their phones mostly for texting."
99Firms confirms these findings as well, adding that both marketers and audiences embrace it:
"96% of marketers using text messages said it helped them drive revenue."
"91% of customers are interested in signing up for texts."
"More than 69% of consumers would interact with businesses via text message."
Finally, they cite EZTexting to conclude that an astounding 70% of recipients read SMS within 5 minutes of receiving them: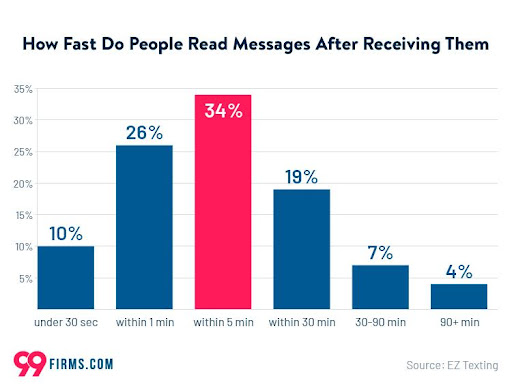 The case for using SMS marketing in 2022
Before delving into best practices for SMS marketing, we may pinpoint its exact uses. In brief, SMS marketing can integrate into the entirety of one's sales funnel past lead generation:
Lead acquisition and nurturing. The aforecited research also finds that customers wish to opt for marketing SMS for benefits, primarily discounts, gifts, and points. It's also easier for them than app-bound push notifications and cluttered email inboxes. For marketers, this eagerness can serve to nurture leads and begin customer journeys.
Conversion. Once customers have opted to receive marketing SMS, audiences then expect relevant offers and recommendations. Special offers and other promotional messages can thus help drive conversions and reveal upsell and cross-sell opportunities.
Retention. Finally, with customer retention being as extremely valuable as it is, SMS marketing also fosters loyalty. Audiences value appointment reminders and delivery status updates very highly, and consistency in both inspires trust and boosts retention rates.
So to summarize, SMS marketing does not have to introduce new funnel processes; it can feasibly augment existing ones. With proper implementation, SMS marketing can improve such processes and help optimize your sales funnel from beginning to end.
It is, after all, the preferred brand communication channel of consumers by a large margin: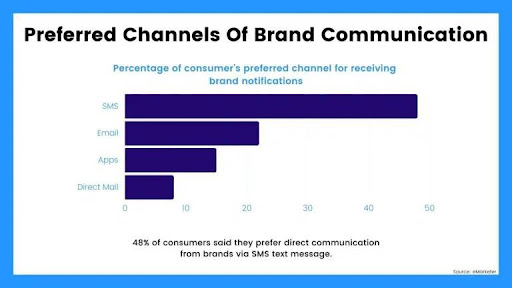 The legality of SMS marketing
Finally, SMS marketing is, by all means, legal around the world. As all marketing forms, it is regulated by different local bodies; the Federal Communications Commission (FCC) does so in the US, for example, while GDPR regulations apply in the EU.
Thus, local laws and regulations must be followed to ensure its full legality. As best practices for SMS marketing also entail, the fundamental principles of such laws include:
Permission granted through expressed consent
Explicit, clear options to opt-out
The clarity in messaging and factual accuracy
Should you need to find the exact laws and regulations that apply to your country, Twillio offers an excellent resource to do so here.
Best practices for SMS marketing
Finally, we may delve into best practices you may adhere to for SMS marketing campaigns with this context in mind.
Please note, these are conceptual guidelines and suggestions. For a deeper dive into the technical part of SMS marketing, you may also consult our relevant help article.
First and foremost, as highlighted above, you must ensure your recipients' permission first. This does bear repeating, as the above statistics show some marketers still bypass this step.
This isn't just a legal imperative but also a practical one that will determine your campaigns' effectiveness. Most recipients won't respond to SMS they haven't agreed to kindly, if at all.
You may start building your lists through relevant landing pages and opt-in forms. As you do, remember to:
Entice your audiences with a suitable offer or benefit for them
Be crystal clear about what they are opting into
Clarify upfront how they may unsubscribe if they wish to
For a visual example of these qualities in action, consider the following: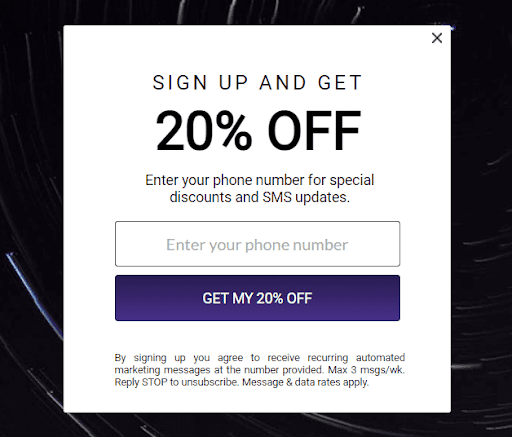 The example above also clarifies the maximum outreach will be three messages a week, which is crucial. SMS is a very sensitive channel whose boundaries you should best not overstep.
To remain within said boundaries, consider the following best practices for SMS marketing:
Limit your outreach frequency. Like with social media activities and email marketing, audiences do mind excessive SMS outreach. You may initially limit your messages to 3-5 per week and then consult your analytics to inform this number.
Mind delivery times. Similarly, remember that audiences don't take kindly to late-night messages – and neither do many local laws. In the US, for instance, the FCC's TCPA restricts SMS marketing outreach to between 8 a.m. and 9 p.m.
Only deliver what your audiences opted for. Finally, remember that audiences will often opt into specific messages, be it promotional offers, reminders, etc. You may try to get permission for other message types through your copy, but do not overextend beforehand.
For an example of the final point, consider how Starbucks did so successfully almost a decade ago: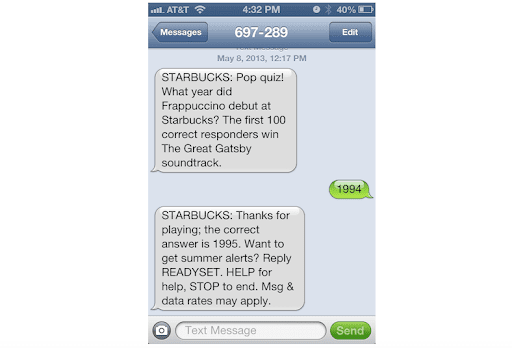 3. Be brief, concise, and to the point
Next, while still on the subject of limitations, best practices for SMS marketing also need to embrace the truism of brevity. Especially in the digital age, recipients won't bother to read through long or poorly worded messages to decipher your offerings.
As such, you may best:
Respect the 160-character limit; get to the point as quickly as possible.
Be specific about your offerings; quickly establish why your outreach is warranted and what value it offers.
Avoid jargon; unless your data explicitly says it resonates with your audiences, jargon will discourage the average recipient.
Both clarity and brevity are also essential in cases where you use SMS marketing for purposes like event attendance. Consider how effective those qualities make the following example, for instance: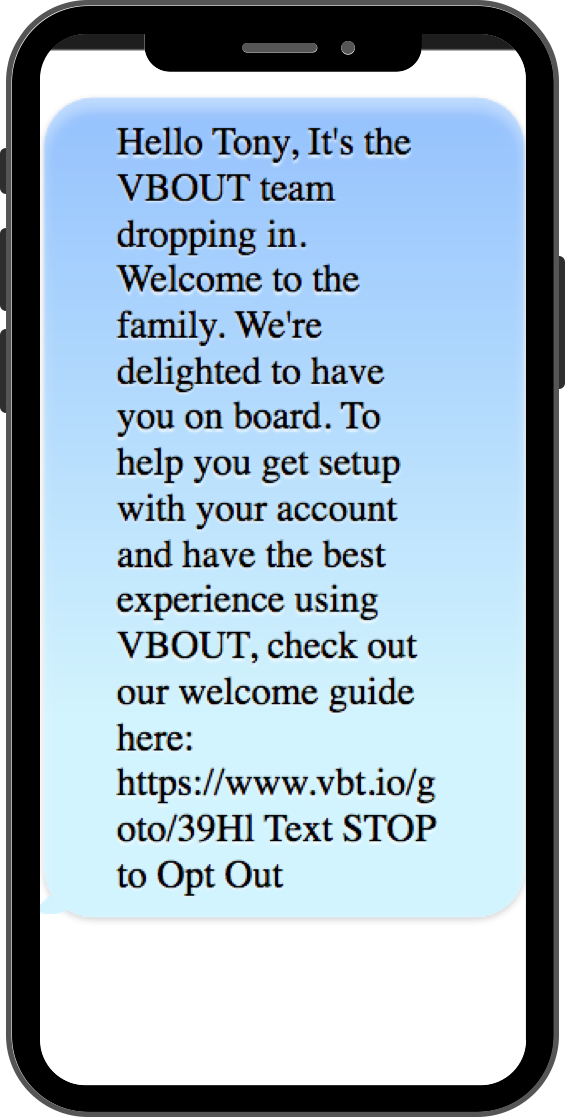 The above limitations aside, personalization is where your outreach will establish its value to the recipient. This universally invaluable quality will make all the difference between a response and a discarded SMS.
You may first segment your audiences along demographic, psychographic, behavioral, and other lines to do so. Next, in much the same way as you would personalize behavioral email copy, you may consider:
Which are your recipients' pain points, and how can your copy address them?
What tone do your recipients prefer and respond better to?
Can your segments' behavior inform your recommendations?
Should you want to take it a step further, you may explicitly ask for your recipients' preferences within your copy. How exactly you may best do so will vary, but many recipients will appreciate the effort and respond earnestly. For an example of this, you may consider the following: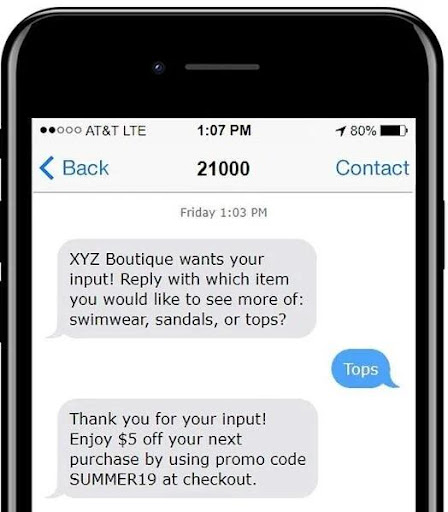 5. Always offer options to opt out
Finally, best practices for SMS marketing can't exclude consistent offers for recipients to opt out. There are a few tangible reasons why many of the above examples also did so.
For one, audiences appreciate the gesture, as it shows you care for their sensibilities. Second, having uninterested recipients opt out keeps your lists clean. Finally, most local laws mandate that you do so.
Thus, from your initial opt-in form to subsequent outreach, remember to offer your recipients this option clearly. You may even do so for recipients well into your sales funnel, like ones who abandoned their carts: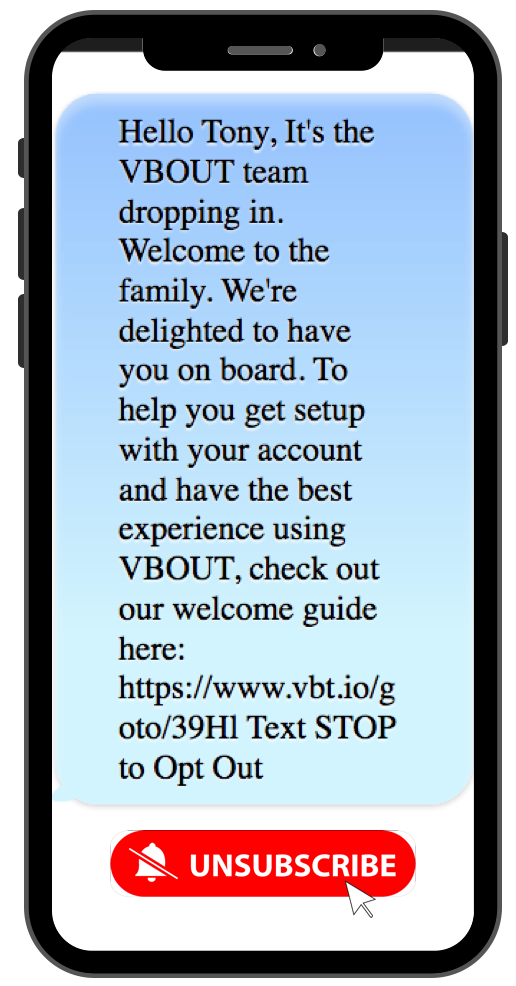 To conclude, SMS marketing can be undeniably effective. The numbers suggest it has excellent open rates, response rates, and CTR rates compared to email marketing.
SMS marketing can fit any phase of your sales funnel, from lead nurturing to retention. It can serve to capture new leads with offers of discounts just as effectively as it can recommend products to existing customers or enhance their experience with your brand.
It is not easy, however, and requires due planning. You must adhere to local laws and regulations, mind your outreach tone and frequency, and craft relevant, engaging copy.
While brief, this list of best practices for SMS marketing should help you get started. If you have additional questions or want to explore marketing automation options, don't hesitate to contact us today.
Jonah Higgs is a content writer focusing on the topics of digital marketing strategies and best SEO practices. He loves the challenge of keeping up with the latest changes in algorithms and the constant development of new marketing techniques. In his free time, Jonah plays basketball with his friends and he has a massive collection of sneakers.
Don't forget to share this article