A good marketing strategy is critical for the success of your company. Since 2020, marketers have rapidly changed strategies to adapt to new consumer behaviors induced by the global pandemic.
Since the beginning of 2022, marketers have focused their efforts on digital strategies such as short-form video marketing, influencer marketing, virtual events, augmented reality and virtual reality experiences, and social media marketing. Statistics show that mobile advertising spending is expected to go beyond $240 billion in 2022.
Here are some tips on how to adapt your marketing strategy in 2022.
For your marketing strategy to work, you need to have a proper plan with expected milestones and dates. While the strategy provides an overview of the reasons your marketing department takes specific actions and required resources, a plan breaks down the specific actions you'll take to achieve this strategy.
A plan is essential because it keeps you aligned with the business goals. Therefore, if you need to strategize for the remainder of 2022, you need a marketing plan outlining which campaigns will need support, such as influencer marketing, when to use video marketing and social media, and a schedule for the company's virtual and hybrid events.
The advantage of having this road map is that you can keep all stakeholders engaged and aligned on the upcoming plans for the rest of the year. Additionally, it makes it easier to schedule weekly meetings to check the progress and ensure that all team members clearly understand the marketing strategy.
2. Reevaluate Your Target Audience
The emergence of new practices in the marketing sector has escalated over the past two years. Most of these new strategies, especially in digital marketing, have been influenced by the shift in consumer behavior.
Before implementing your strategy, study consumer behaviors and take time to evaluate your customer profiles. This will help you in understanding and implementing marketing tactics.
For instance, in the first months of the year, businesses adopted different digital marketing trends 2022 to win over customers. The most common trends involved more focus on customer experience, use of AI and predictive modeling, the rise of the first-party cookie, product lead marketing, live event monetization and more anonymity.
By re-evaluating what was trending in the first half of 2022, you can get customer data and more about the buyer persona among your target audience. With this information, you can add or change your marketing strategies to suit your target audience.
3. Accelerate Your Digital Transformation
The COVID-19 pandemic accelerated digital transformation in many organizations. Customers shifted to digital platforms for most of their activities. Therefore, marketing teams should accelerate their adoption of technologies to align with these new trends.
Digital has become the norm, so you should transform your marketing operations to keep up with the new order in 2022. Starting the transformation process can be overwhelming because of the broad nature of digital marketing. For that reason, you'll need to set realistic goals for the remaining nine months to make it work.
One of the key areas to focus on this year is switching to first-party data. This tactic will help your marketing team optimize ad spending, create a powerful marketing campaign, and create a two-way value exchange with customers.
Additionally, business tools such as the company website need to be updated regularly to capture customer information. If you are using SEO or cookies on the website, you should have a system in place to track website changes to help you flag any issues.
4. Shift To The Metaverse
At the end of 2021, Facebook rebranded to Meta and generated revenue of $114.93 billion. This move was strategic and a step towards the parallel virtual world, the metaverse. Additionally, shifting in branding reignited global interest in this immersive technology.
The limitless nature of the metaverse creates more opportunities for marketers to reach their audiences. Through the use of augmented reality (AR), virtual reality (VR), and 3D avatars, the metaverse is the future of marketing going beyond 2022.
As one of the latest innovations, the metaverse is booming with marketing opportunities because more people are shopping, learning, and gaming online. Gen Zs, in particular, are dominating the metaverse and have a spending power of $143 billion. Therefore, you can tailor your strategies to this audience – advertise and use billboards in these virtual spaces.
5. Keep Up With Social Media Marketing Trends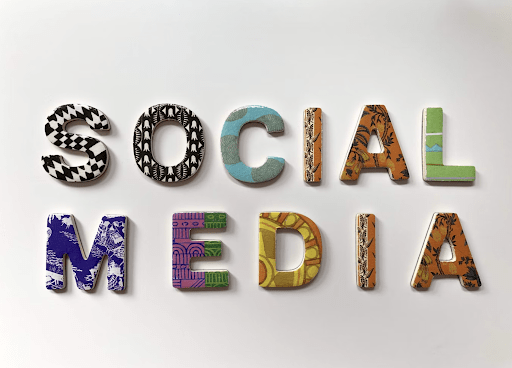 In this day and age, you can't ignore the importance of social media. Social media platforms have become part of every marketing strategy in 2022. You can connect with your target audience by focusing on specific platforms – for instance, TikTok will continue its dominance in the coming months, so you should increase your marketing investment in TikTok.
In addition, you can choose platforms that suit your business best depending on alignment with your targets and whether it benefits your overall marketing strategy.
Live content and audio chat rooms like Twitter Spaces and Clubhouse have also become popular in the past year.
These platforms will allow audiences to directly interact with your brand because consumers are constantly looking for authentic and relatable content.
6. Evaluate The Success Of Your Marketing Campaigns
To know whether your marketing campaign is successful, you'll need to track the performance. You can monitor these numbers by checking the performance of your social media pages, and the open rate and click rate of your email campaigns. Your reach will help you determine whether the marketing strategy is effective.
Additionally, once you have the statistics, you can select the most ideal marketing channel based on the numbers. You can also put more effort and allocate a higher budget to the least performing marketing campaigns.
Why Do You Need A Marketing Strategy?
A marketing strategy is important because it helps allocate resources and the marketing budget accurately. You can assign specific tasks to team members to ensure all the deliverables are met. In addition, your marketing strategy will only work if you tailor it to the right audience. For instance, if you are targeting Gen Z and Millenials, you can use TikTok and Instagram.
Also, you need to set objectives and goals -they will act as a reference point for the rest of the year. As 2022 progresses, you can review what you have achieved so far and make improvements.
Whether you are a small, medium-sized or large business, you need a proper marketing strategy. Most marketers have been focusing on digital strategies since the beginning of the year because of the changing consumer habits. There are new avenues and opportunities to explore as 2022 unfolds. Therefore, you can incorporate these marketing tactics and remember to be flexible to emerging trends.
Peter is an AI practitioner with a keen interest in competitive intelligence and web change monitoring. He is the CEO of Fluxguard.
Don't forget to share this article