Back in 2016, Snapchat was the app on the tip of everyone's tongue. However, in August of that year, Instagram launched a similar feature and titled it 'stories.' At first glance, Instagram's stories seemed like a thinly veiled attempt to steal Snapchat's users and market shares. Yet, while Instagram undeniably took cues from Snapchat's success, the app has since elevated their stories and have amassed over 250 million active daily users in turn.
To stay a head above Snapchat, Instagram has been steadily rolling out new features for their stories which have been adopted by individual users and businesses alike. You have filters, stickers, boomerang, superzoom, 'hands free' capabilities, and a feature that allows you to go live—a wide range of ways to customize your content with every 15-second-long frame.
Yet, with a lifespan of only 24 hours, you may be wondering how this can benefit a marketing campaign that focuses on long term goals. Put simply, stories instantly engage your followers, while also being discoverable by new audiences. It's a low-effort activity, that, if curated properly, can have large payoffs in the long run. In terms of marketing psychology, Instagram is an addictive app that lures its users with the promise of new content at every turn. Tap into this market, and make your content stand out.
The story feature works best when your content is less composed and rigid; keep it fun, keep it fresh; make it seem somewhat spontaneous, all while keeping it effortlessly professional. Here are a few ways in which you can use Instagram stories to your business's advantage:
Watch Instagram stories created by competitors
Before launching into story mode, do your research. Watch as many stories as possible to gather intel on what works, and what doesn't. Are you skipping through a business's story? Chances are that their customers are too.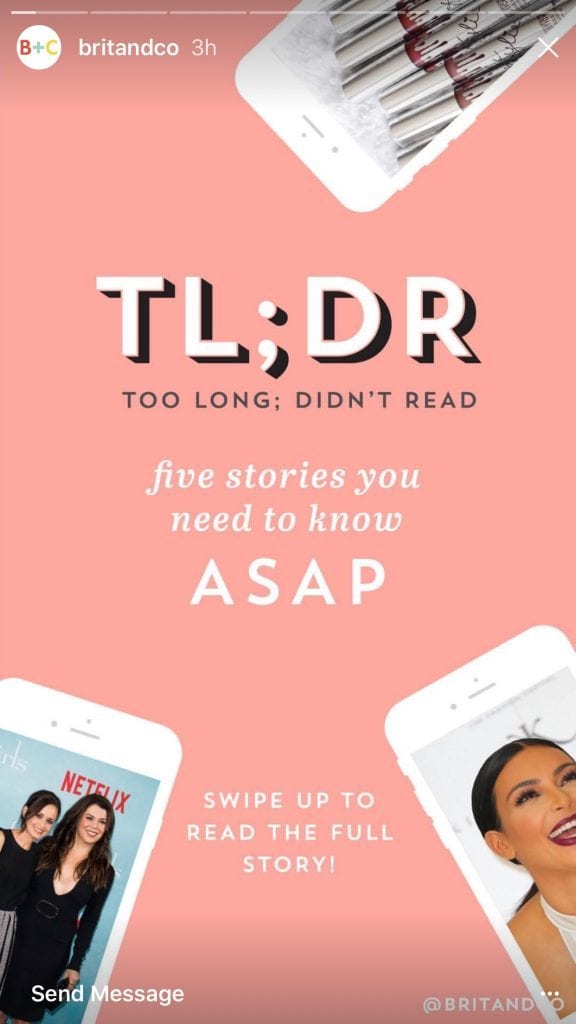 Configure your Instagram story settings
Summary: As with all social platforms, it's best to establish who you are sharing your content to before you share it. Make sure that your settings allow users to reply to your Instagram story via direct messages, and share portions of your story via direct message to their friends.
Prepare your content before posting
Think of a story less as a post, and more as a narrative. The best stories have a beginning, middle, and end, and incorporate an enticing call-to-action. With the one exception being 'live' stories, you should first establish why this type of content deserves to be turned into a story, and secondly, how you are going to tell this story, all before clicking 'post'. As with all visual content, storyboarding always helps.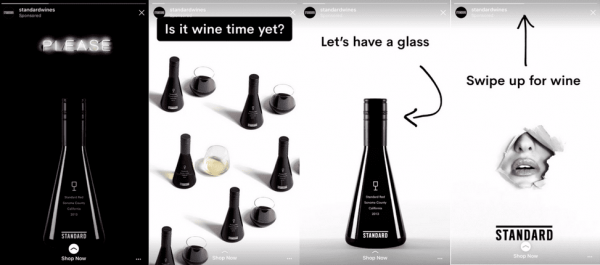 Use filters, stickers, and other additional features
The Instagram story is your canvas, and the stickers, filters, and emojis are your paint brushes. Explore the various features at your disposal, and decide what kind of style and voice you would like your story to portray. To give you an idea of the different options, see an example of VBOUT's story below: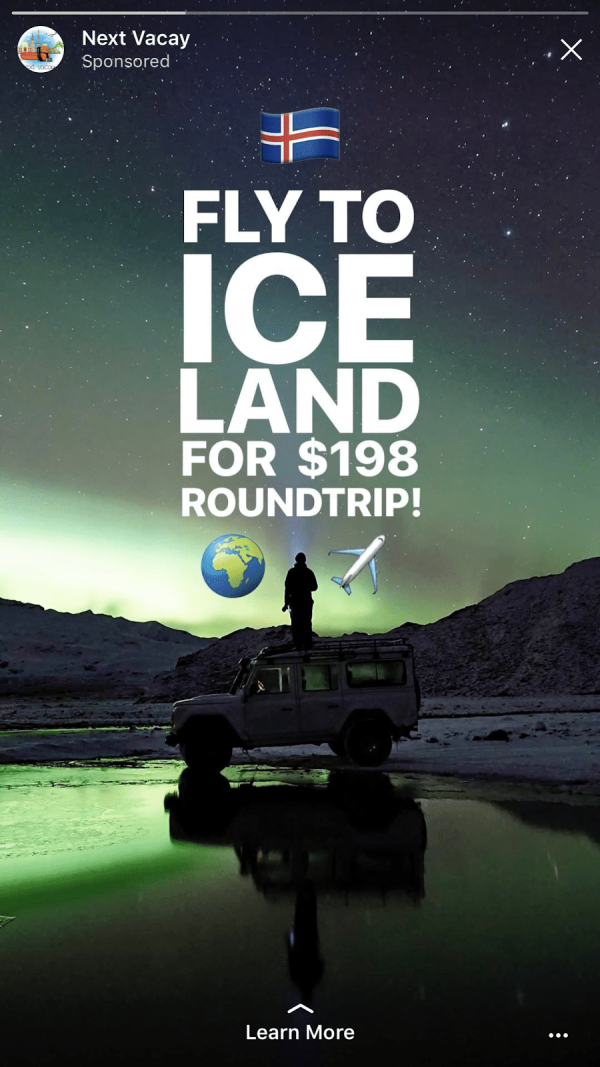 Time your story accordingly
With an aforementioned lifespan of 24 hours, timing is of the essence when it comes to stories. Time your story to the region of your target audience for the best possible ROI. As we mentioned in our previous article on posting times, the best times to post on Instagram are lunchtime (between 11 AM and 1 PM) and evenings (between 7 and 9 PM). Schedule your story to hit both those high-traffic periods.
Much like a standard Instagram post, you are able to tag any users and use hashtags within the story itself. Once tagged, a user will receive a direct message notifying them of the mention. This is an easy way to garner instant traction for both B2B and B2C, and can easily generate organic leads.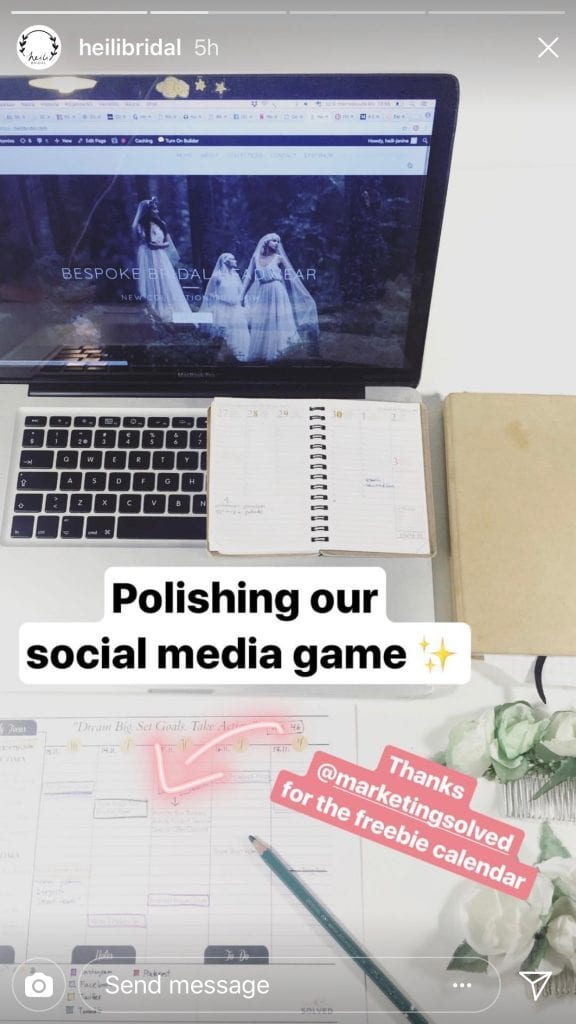 Encourage participation with polls
One current and wildly popular setting is polls. While the app continues to change its interface (it's still young, after all), use the polling to your advantage now in order to get some instant answers from B2B and B2C clients. Drafting question like "should we post more about 'A' or 'B'?" or "which product do you prefer, 'X' or 'Y'?" is a fun and easy way to get answers from your followers.
Engage with your Instagram story viewers
Replying to comments made on your stories, and leaving comments on others is a great way to engage with your Instagram audience. And now that you are able to see when a follower (or potential lead) has taken a screenshot of your story, you have further ways to develop an in-depth look at Instagram Story analytics.
The latest trend in Instagram stories (for businesses especially) is the 'live' function. Adding a very intimate element to your audience engagement, your followers will see what you are seeing in real time. Are you at an exclusive event? Is this a once-in-a-lifetime opportunity that few will be able to see? Go live, and watch the followers roll in.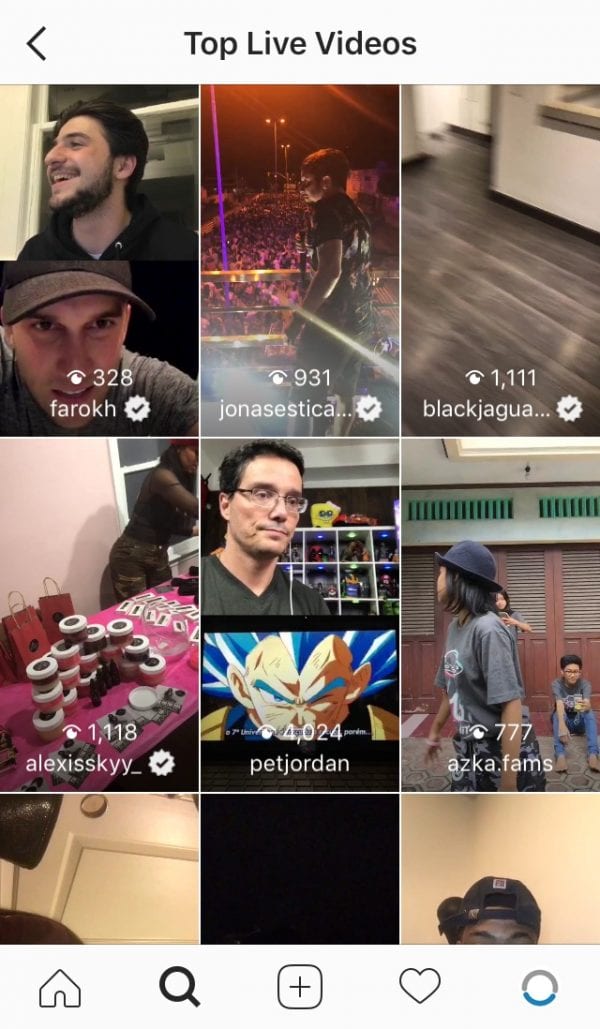 Push stories to appear on the explore page
Paid ads are of course a great way to boost your content. Given that the app itself is free, funneling in a bit of revenue into Instagram stories will pay off exponentially in the long run – especially if your stories appear on Instagram's 'Explore' homepage.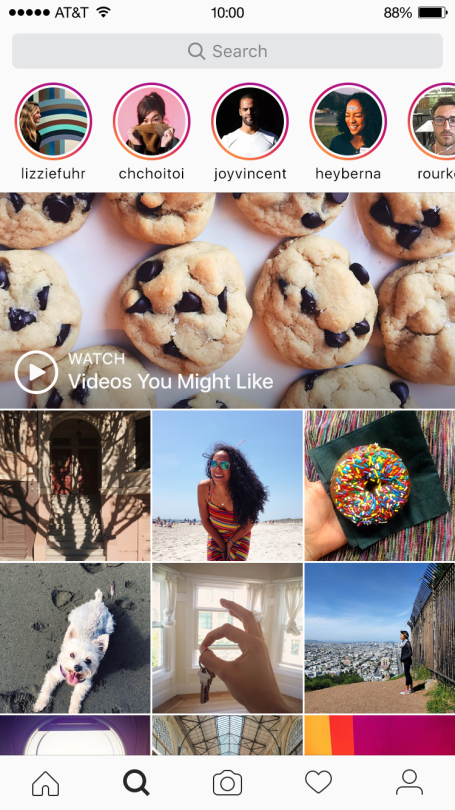 View your Instagram story analytics
As with all marketing tactics, analytics reign supreme. Instagram's algorithm will monitor which posts and stories perform the best. Use these stats to your advantage in order to build a better following.
While Instagram stories may seem, at first glance, like a relatively "low-brow" way to engage with fellow businesses and consumers, stories are an excellent way to garner social traction for your business or brand. Get creative with your stories, plan ahead, and make sure not to overburden your audience with too much content in order to gain a great ROI. For tips on how to optimize your strategy, overall, read on.
Don't forget to share this article