Typical behavior in the technology era – the young lead the way and the adults follow suit. TikTok shot to fame due to its insane popularity among Generation Z. In a short span, the social media platform saw over a billion downloads and it still boasts a billion active users every month.
Such astounding numbers, people's preference for micro-videos, and the creative soul of content creators soon attracted businesses, marketers, and influencers.
Several brands, big and small, have made a mark on the platform already. NBA, The Washington Post, Walmart, and Chipotle are successfully using TikTok to create brand awareness, and connect and engage with their target audience.
The platform continues to grow and evolve. One of the fastest-growing social media platforms is also the least explored. It's the ideal place for businesses of any size to attract attention through advertisements.
That said, success with TikTok ads depends on using the right marketing strategy. If you're new to TikTok then here is how you can capitalize TikTok ads for your business growth.
You may be a newbie or an experienced social media marketer, you need a separate, specific plan for the TikTok Ads campaign.
Like other marketing campaigns, here too, it starts with research and preparation of a solid strategy. To prepare a strategy, you need to do the following:
Understand TikTok and its algorithm: Enter the crazy and chaotic world of TikTok. Learn the features, effects, filters, and editing options.
Spend time using the platform to know the categories, videos, and hashtags that trend. Plus, read relevant material to understand how the TikTok algorithm is evolving, the latest updates, etc.
Research the key players: The unique nature of TikTok gives birth to more content creators than any other social media platform, even YouTube.
The phenomenal growth of the platform depends on young content creators. Learn about them in general and focus on content creators in your niche and industry.
Now is also the time to look for video post-production services that'll help you create engaging micro-videos from footage you already have.
Define the target audience: This is something you should have already done in the general context. That said, when preparing a TikTok ads strategy, you need to learn who your ideal audience is and how they are using the platform.
Here are three simple steps to narrow down your target audience.
(i) Your Overall Target Audience: Forget about TikTok for a moment and consider your existing audience and market research. Who buys your product (or service)? Where do they reside? What language do they speak? And learn other demographic information about your target audience.
While age, language, location, and industry are important, experts guarantee better results if you focus on the common pain points and interests to identify your audience on TikTok.
Answers to questions such as 'What are the pain points of your customers and how are they related to your brand?' and 'What are the pain points your product (or service) can solve?' can help you identify the TikTok categories and subcategories that you can target.
(ii) Use TikTok Analytics to Identify Your Audience: TikTok Analytics is a treasure trove of valuable information. To learn from your current audience, check out the Followers tab. This section provides information about the interests, gender, location, and other demographic details of your existing followers.
The Followers tab also reveals when your followers are most active. Learning the days and hours when they are most active will allow you to develop a solid content schedule for maximum engagement.
The Content section will show videos that are doing well so that you can delight your audience with more of what they like.
(iii) Leverage Hashtag Search: Again, it's easier to identify your TikTok target audience if you focus on common interests. One of the best ways to identify interests (and pain points) is through hashtag search.
Use topics, interests, hobbies, and keywords related to your brand (product or service) in the search bar to analyze the level of activity, engagement, and conversations. This exercise brings out the ideal target audience on TikTok.
Once you know who you're talking to then developing a plan will become a lot easier.
Choose the Advertisement Format
TopView Ads
Advertisement videos can be up to 60 seconds.
Appears once a day, upon opening the TikTok app.
Ideal for promoting products and services.
Users can engage with the content using comments, shares, and likes.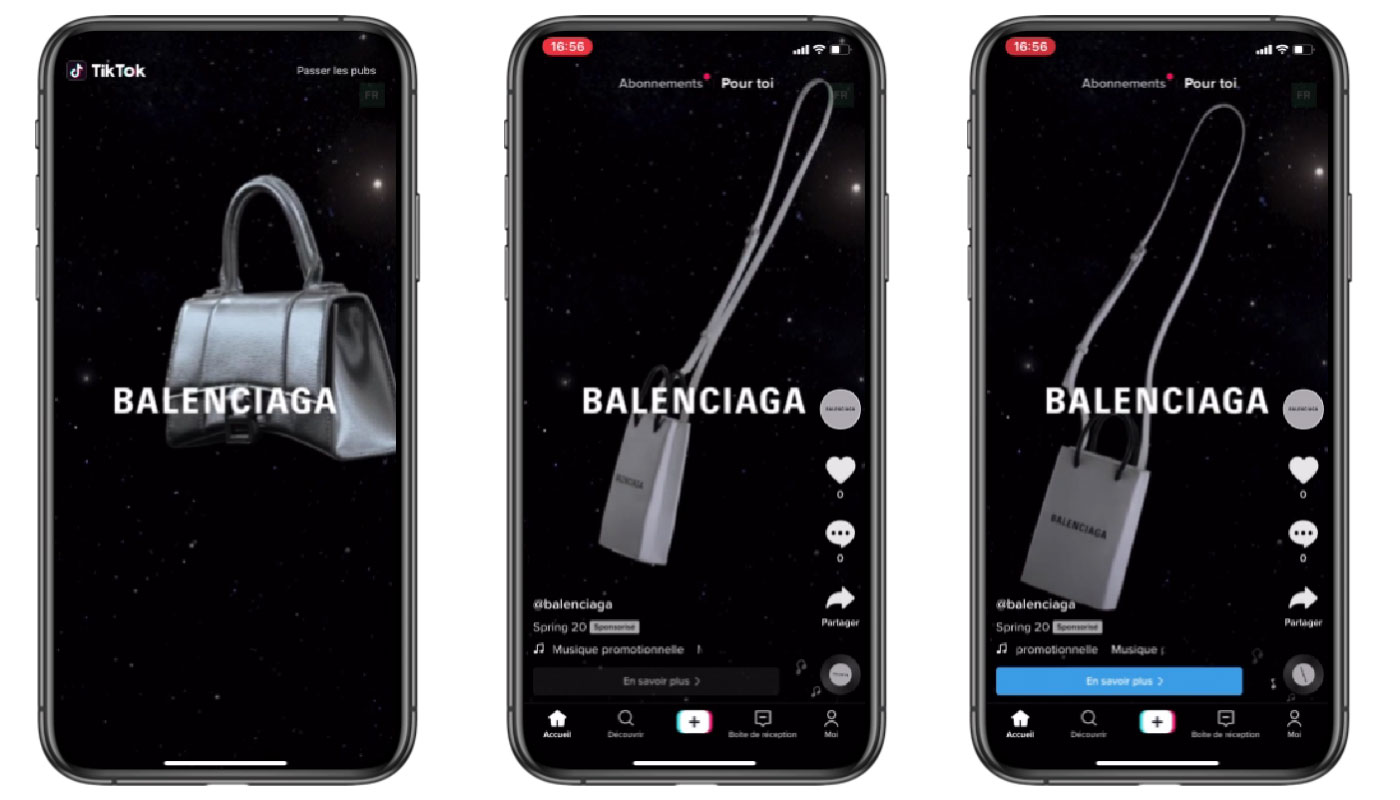 In-Feed Ads
The advertisement appears on the 'For You' page where videos appear based on your interests and previous activity.
Normally, the fourth video on the list is an advertisement.
The advertisement can be up to 60 seconds long.
The ad videos here can feature call-to-action (CTA).
Use captivating content in the in-feed ads because the users are allowed to skip the ad.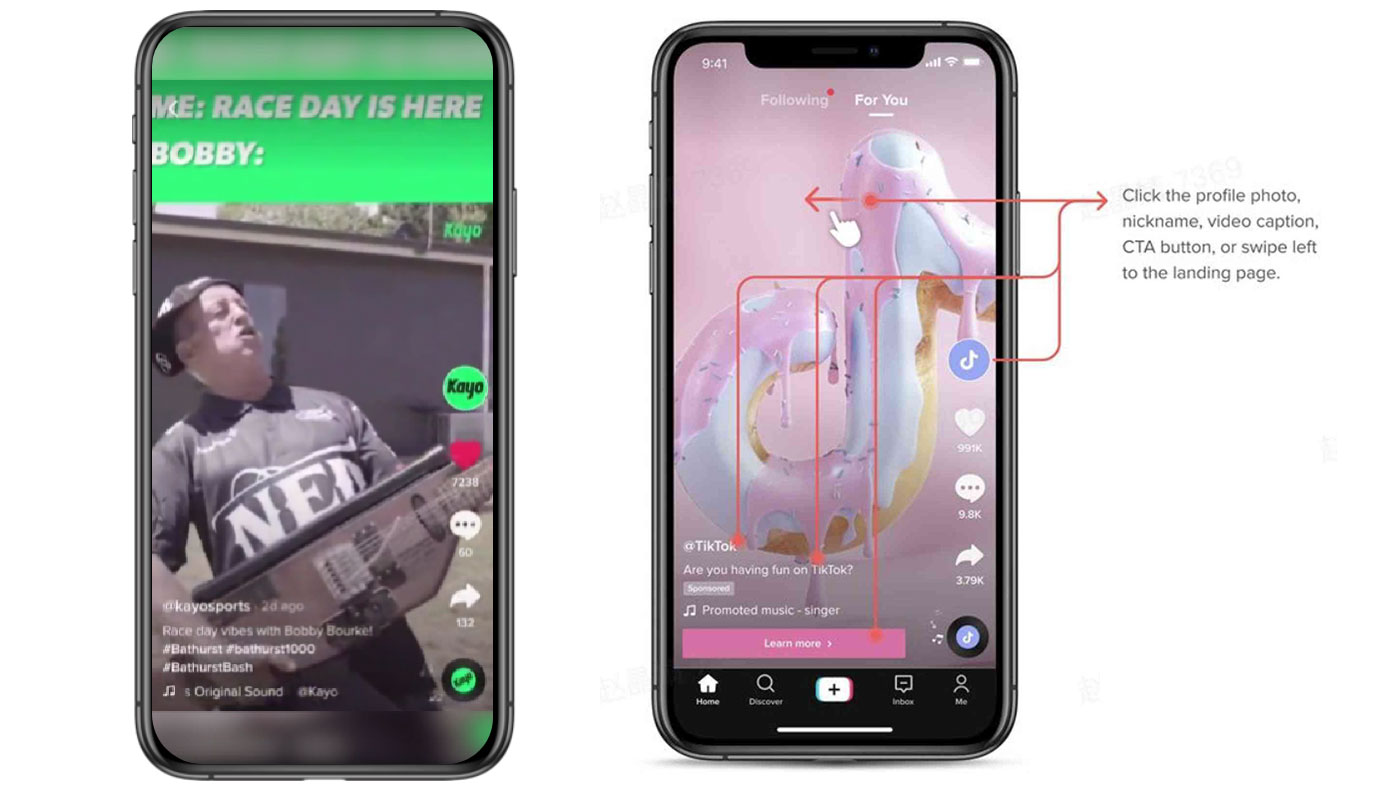 Branded Hashtags
Unique advertising feature in TikTok.
Create an exclusive brand hashtag for a fee.
Quite expensive, but your campaigns can be organic or sponsored.
The best strategy for businesses is to encourage UGC (user-generated content will boost awareness and sales).
Customize the hashtag campaign page with the brand logo, videos, and challenge description and instructions.
Users will find the branded hashtag challenges on the Discovery screen.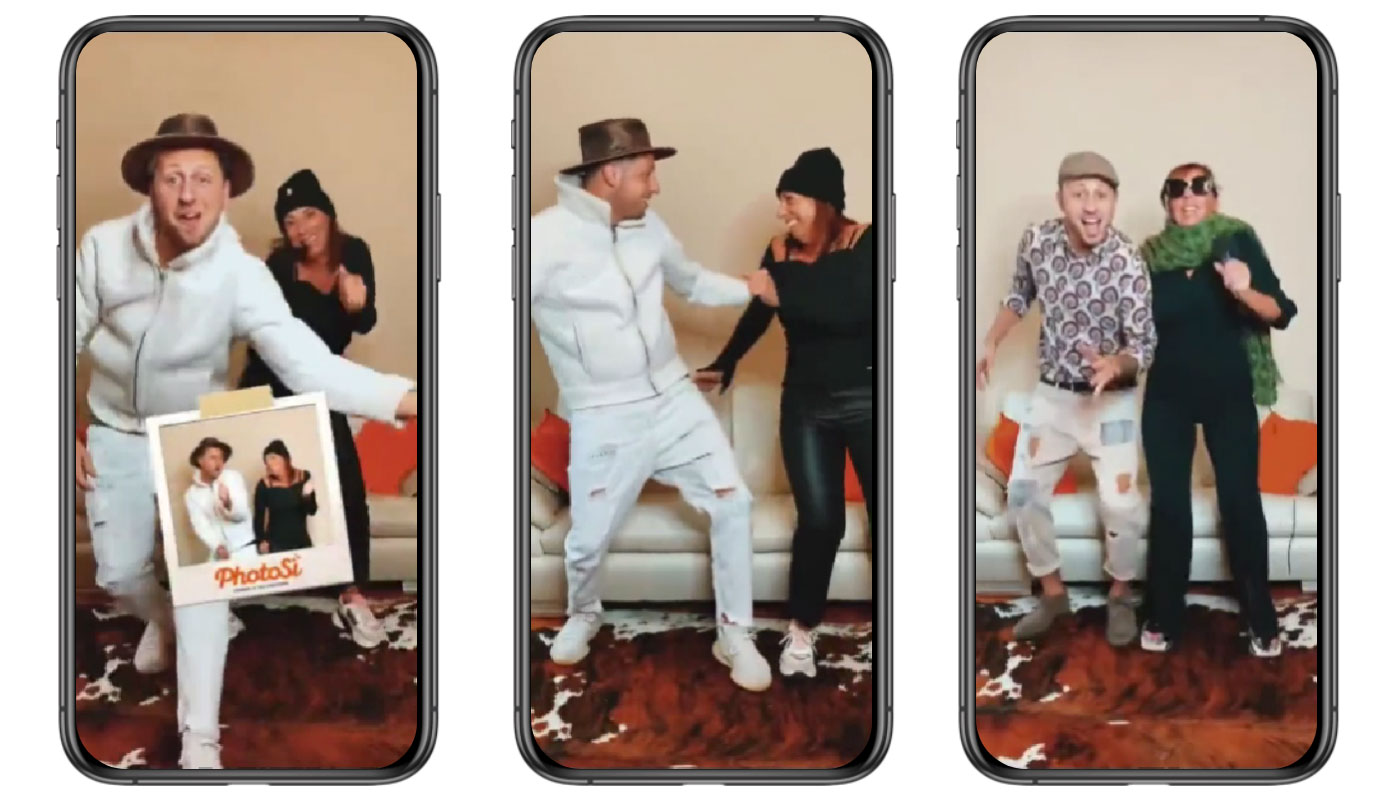 Brand Takeovers
Video advertisements appear as soon as the user clicks a category.
Ideal for short ads, not more than 5 seconds long.
Use visually captivating videos to grab attention.
Best suited for businesses with a limited budget.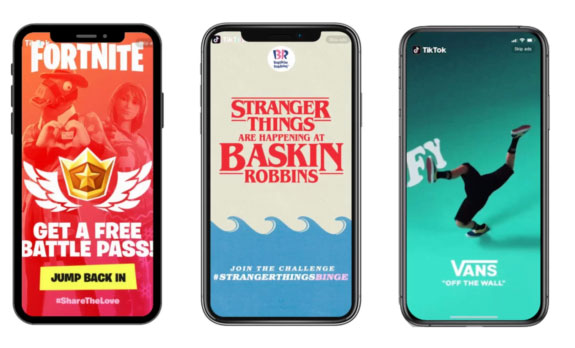 Spark Ads
A relatively new feature for businesses to tap into user-generated content.
The ad feature enables businesses to sponsor organic content.
The brands can sponsor content that's related to their product or niche.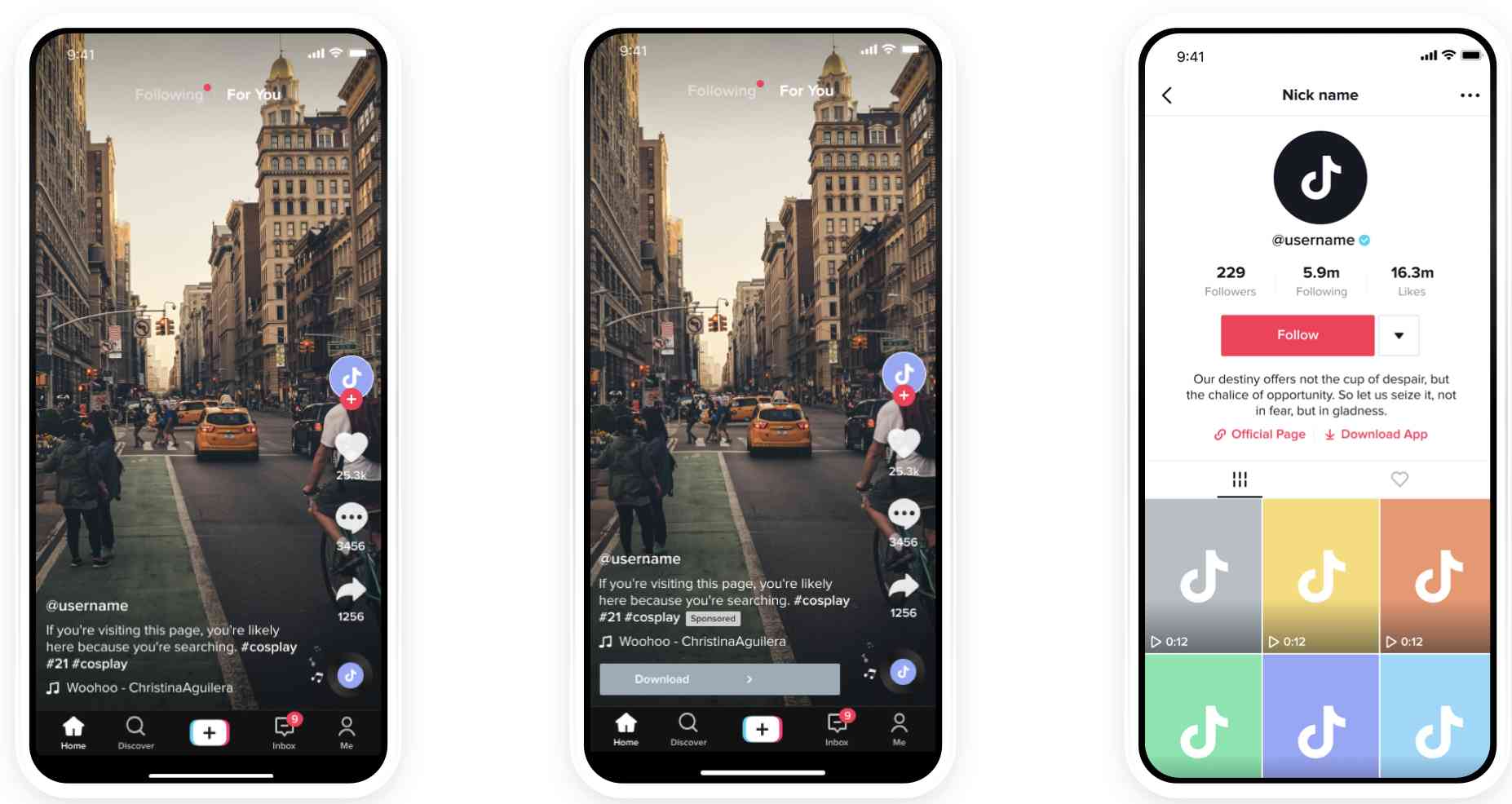 How to Choose Campaign Objectives
Create your TikTok ads account on the Ads Manager page, and provide the necessary information about yourself and the business.
Next, give a name to your TikTok ads campaign. You also get to choose the objective of the campaign. TikTok provides you with three options:
Awareness: The platform algorithm works to give your campaign the maximum visibility and exposure permitted by your budget.
Consideration: Ideal choice if you want the video ad to act as the hook to drive engagement (views, comments, likes, and shares), boost traffic (to the website, landing page, etc.), or achieve a goal (download book, install an app, etc.). This option is ideal to generate leads.
Conversions: If this is your objective then install and configure TikTok pixel to monitor your campaign. This is a short code to include in your website backend. The code will monitor the visitors, their activities, etc.
Another great advantage of TikTok pixel is that the main algorithm will learn from the collected data to optimize your TikTok ads campaign on the social media platform.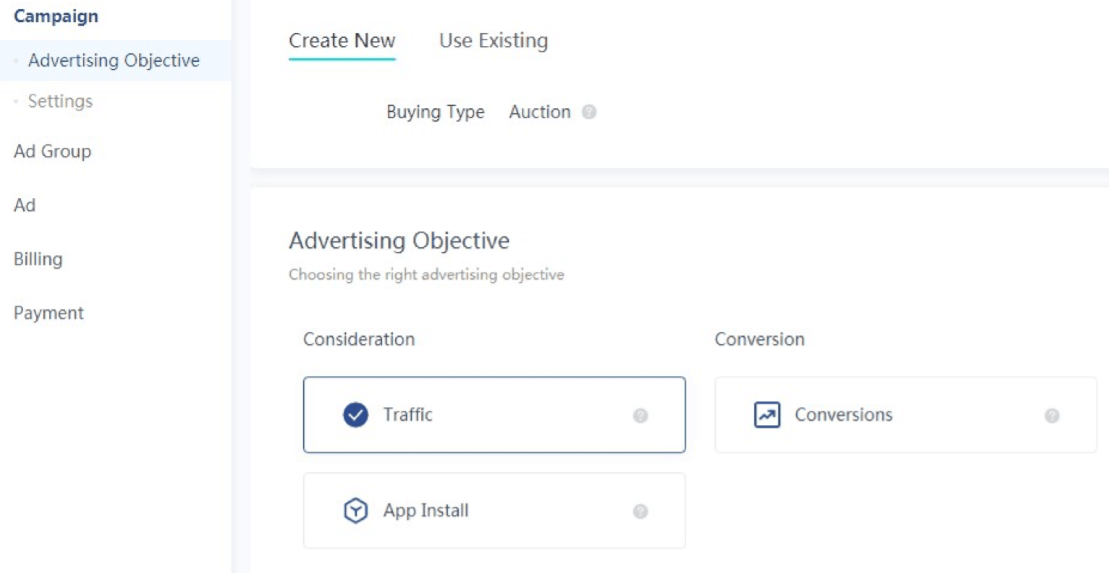 Learn to Use TikTok Ads Manager
If you're already using TikTok Ads without much success then it's time to 'go back' to the basics. The TikTok Ads Manager might offer clues to where you're going wrong.
Many businesses fail to define their audience. Bear in mind the more you know about the audience the easier it's for the platform to find them and take your ads to them.
TikTok uses a variety of parameters (age, gender, location, interest, etc.) to understand your ideal audience. Fill them out as best as you can. If you're not sure, then define a broad audience and in due course narrow it down from there.
The intelligent algorithm in TikTok will learn from your choices and locate the best audience for your advertisements.
The initial stage of the campaign is also the best time to learn. Monitoring the campaign and analyzing the performance data will help you recognize your target customers.
At the same time, the TikTok system, which is constantly learning from the campaign, will aid your efforts to narrow down the target audience.
Selecting the Ad Placement
Joining TikTok Ads gives you access to ad placements on partner platforms such as Pangle and BuzzVideo.
If you're new to TikTok ads or have less experience, then avoid taking risks by selecting 'auto-placement' which allows the social media platform to make decisions for you regarding ad placement.
Choosing the Delivery Type
Standard and accelerated delivery are the two types available to you. Whether the ads campaign is a success or not depends on how fast you learn the various features.
We would recommend you start with Standard Delivery which ensures the ads are displayed during 'high-traffic' hours. In addition, the platform will spread the budget evenly throughout the advertisement delivery period.
In the alternative delivery system, the budget is not spread out, instead the ads are sent out so more people see the content in the shortest possible time.
Tips to Create Awesome TikTok Advertisement Videos
Some of these tips may seem obvious but most campaigns suffer because they fail to cover the basics. Hence, here are a few tips to create engaging ad videos:
Authentic content does great on TikTok, but to grow business, brands must invest in better sound and video quality.
Every time you post a video ad use relevant hashtags. TikTok learns from the hashtags you use to optimize the campaign.
Create ad videos for different stages of the sale funnel created using clickfunnels or clickfunnels alternative.
How-to videos, behind-the-scenes videos, and blooper videos are always popular among the audience.
Team up with influencers associated with your niche and industry to improve your reach.
Keep tabs on the latest trending topics to come up with suitable advertisements.
Engage with the audience by answering their questions and comments.
Use an online video editor to cut long videos to create short ads for TikTok.
Show interest in other relevant accounts so that they'll repay your kindness and take your message to their followers.
Boost engagement with discounts, polls, etc.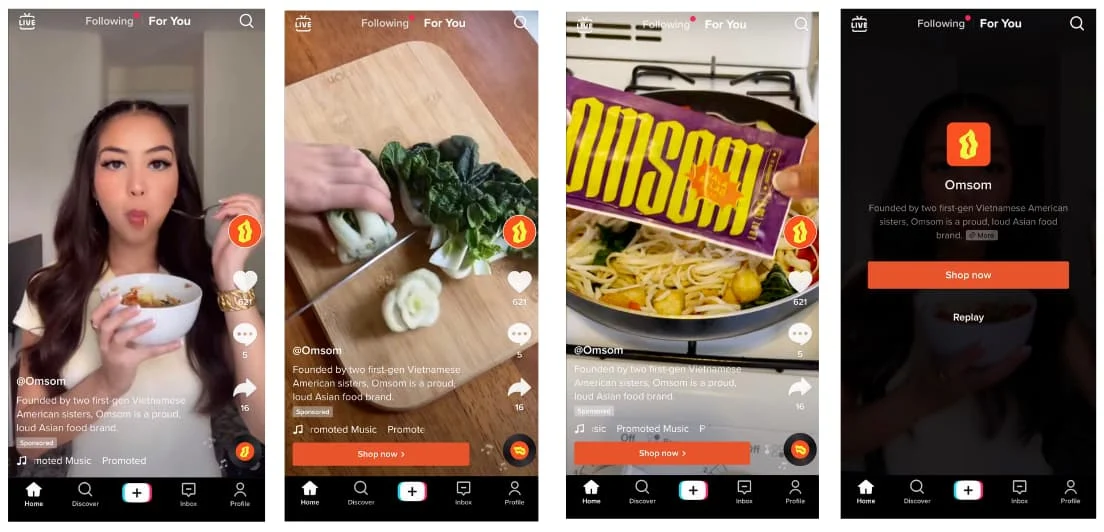 Use Analytics to Calibrate the Campaign
Monitoring and analyzing ad campaign performance starts with identifying the Key Performance Indicators (KPIs) to follow.
The KPIs will change depending on the industry, marketing goals, and the target audience (i.e.) whether you're pursuing B2C or B2B video marketing.
Once you get to the analytics section, you'll see the section is divided into four categories.
(i) Overview Tab: As the name suggests, the tab provides your account performance data for a week, month, or any date range you choose.
Information Displayed: Businesses can view profile views, video views, followers, shares, likes, comments, and the number of live videos hosted. The data presented here give you an overall view of the growth and community-building measures undertaken.
(ii) Content Tab: The place to check your best-performing videos within the custom date range. Here you collect valuable information such as views, likes, shares, and comments on the most popular posts.
Information Displayed: Most popular videos, total video views, likes, shares, and comments, total video play time, number of users who watched videos, number of times a video was watched fully, average watch time, and video performance based on filters like region, section, etc.
(iii) Follower Tab: The tab provides you with demographic information about your followers. You can learn where they are from and when they are most active.
Information Displayed: Gather data regarding the videos and sounds your followers watched and listened to respectively. Demographic details of users such as gender distribution and location. You can also learn the time and date (and days) your followers were most active.
(iv) Live Analytics: Live videos are different from standard TikTok posts. Hence, they need a separate section to provide insights into this valuable medium. The tab provides details of the live videos you hosted within the past month. You can also see the diamonds earned during this time.
Information Displayed: Total videos of live videos (within a specified date range), total video hosting time, number of new followers added, unique views, total views, and diamonds or virtual gifts earned.
The metrics displayed under these four headings will show you how your account and videos are performing. But, the same data can be used to understand the type of content needed to improve your reach and grow your business.
In marketing, your initial strategy is based on guesswork. Following the metrics and making necessary changes to the ad and content strategy will gradually lead to better performance and business growth.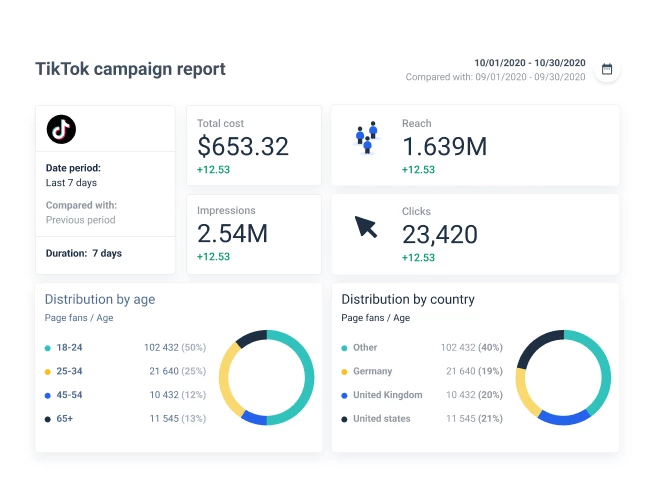 TikTok is the place to meet and engage your audience in an all-new way. But improving your organic reach takes time. Time – a valuable commodity that's in short supply to businesses and marketers.
That's where TikTok ads and our little guide on 'how to use it' can help businesses by opening doors to reach the target audience faster and better.
Author bio:
Cristian Stanciu is a freelance video editor, owner and post-production coordinator of Veedyou Media – a company offering video animation services to marketing agencies, video production studios and brands all over the globe. You can catch up with him on his blog or on LinkedIn.
Don't forget to share this article