Businesses operating in the media and publishing industry can build a personalized experience with their customers to encourage them to engage with their brands and push them to convert. The use of marketing automation makes this possible by delivering a customized messaging to the right customer at the right time.
In this article, you will discover the various workflow automations that you can build to engage and nurture your leads.
5 automated workflows for Media / Publishing
Ebooks are a great educational material in marketing. They provide in-depth information and tips. It's good to automate your communication with your readers and keep them enticed about your ebook topic and the next steps to keep them engaged.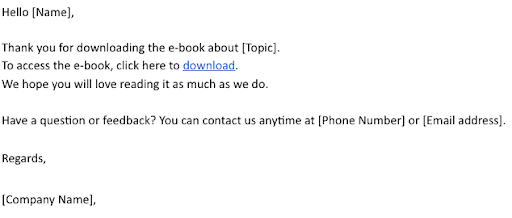 After filling out your ebook form inside your landing page, an email confirmation will be sent to them such as a thank you for signing up with a CTA button to download the ebook.
Few days later, you send out another email, following up on what they've read so far and what's coming next.

** Note: Your automation will not work properly if you do not clearly set up all the required conditions.
2. Subscriber Book Suggestions
Communicating with your book lovers about various themes and bestseller recommendations is a great way to boost engagement and build trust.
To be able to build an effective segmentation strategy, the first thing you need to do is to include a form field inside your landing page, which asks your visitors to select between various book genres according to their preferences.
Then based on what they choose, you build your automation workflow in which you specify the category that they pick and send your automated messages that are customized based on that genre. You can fork this automation into several workflows as the screenshot below shows.
For instance, when they select category X, a welcome email will be triggered after a few minutes from signing up with bestsellers and upcoming works for category X. If they choose Y, they will be added to another flow where they receive related content for genre Y and so on.
By using personalization tactics, you draw your audience's attention and entice them to engage with you more effectively.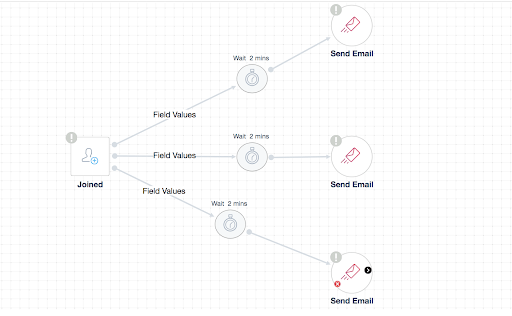 ** Note: Your automation will not work properly if you do not clearly set up all the required conditions.
3. Guest Posting Submission
Offering for your leads a guest posting opportunity is definitely a great way to increase awareness and boost connections. It opens a mutual benefit between your brand and your guest blogger.

The first automated email will be sent when the writer fills out a submission form to the guest posting sites . This email is a "thank you for your interest in guest blogging" email, which will be sent to the applicant after 2-3 minutes from filling out the guest blogging form that provides the submission guidelines, such as the types of content that they accept, the topic, additional requirements, etc… This email confirms to the applicant that his guest post submission has been successful and that the team will review it and reply in X number of days, depending on your policy.
For instance if the deadline to reply to the applicant is 15 days from submission, a notification reminder will be sent to your team members a few days before the due date, reminding them to evaluate the article and share an email to the writer if they accept to publish the article or not. This is also beneficial when you have a high volume of daily submissions. Note that as the replies are going to be customized for each applicant, the decision email needs to be done and sent manually.

** Note: Your automation will not work properly if you do not clearly set up all the required conditions.
4. Magazine Cart Abandonment
If you're selling magazines online, you need to create an abandoned cart workflow automation, which reminds your leads who have already added their preferred magazine(s) to their shopping cart but left without completing their orders.

To build this automation, you have to choose the trigger "Abandoned Cart" and allow a time delay (i.e. 2 hours) before sending your first email.
For those who may not respond, you have to resend them another email follow up a few days later, reminding them what they left in their cart and to take action as soon as possible.
If you're doing ads on Facebook or Google, you can retarget your cart abandoners with an ad to redirect them to where they left and push them back to complete their purchase order.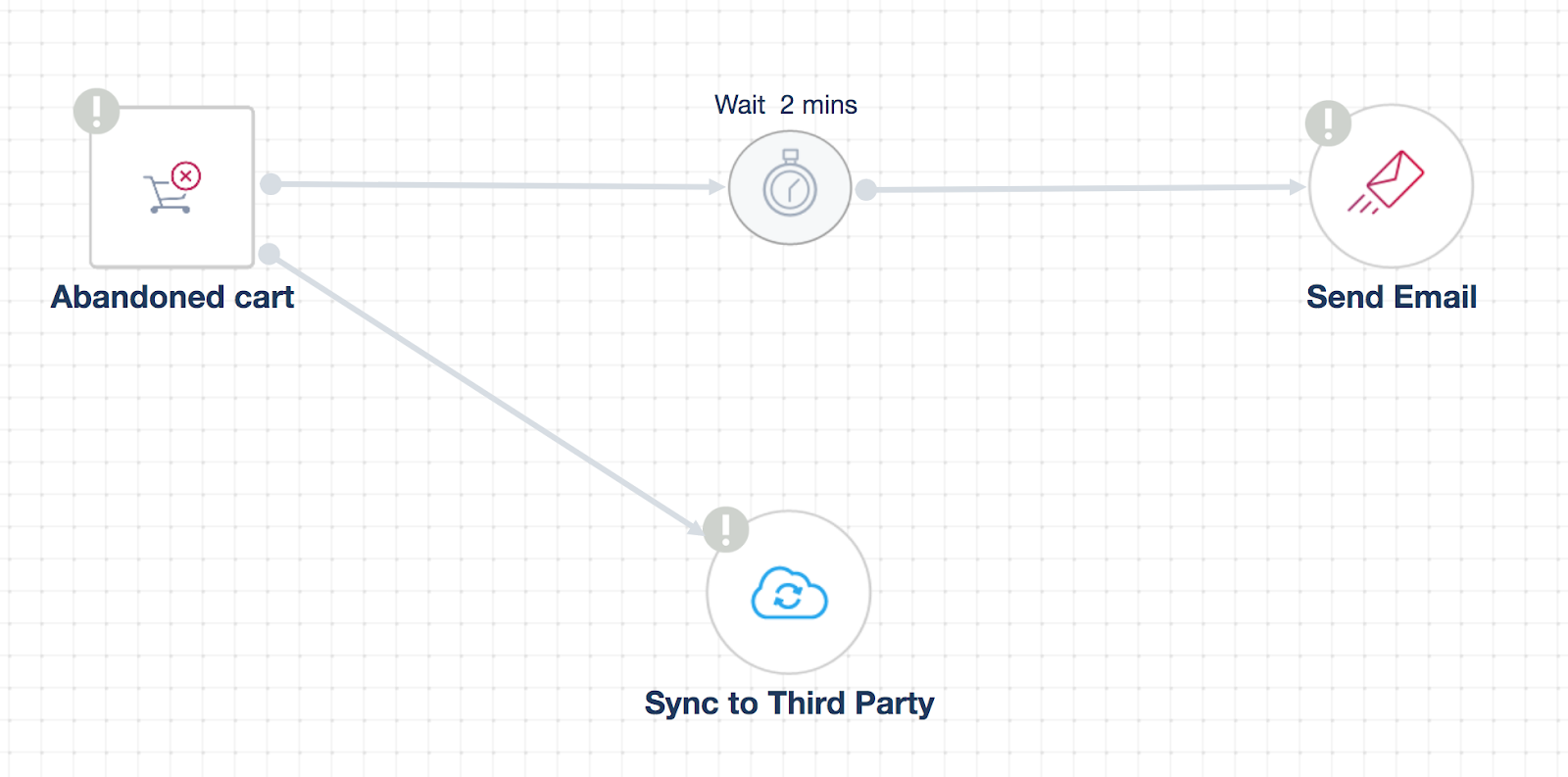 ** Note: You can act on urgency and inform them that the magazine(s) will be out of stock and automatically removed from their cart if they spend a long time without finalizing their purchase order(s).
Your automation will not work properly if you do not clearly set up all the required conditions.
5. Magazine Order Completed
When sending a series of cart abandonment messages to those who add your magazine(s) in their shopping cart but left without completing their purchase order, your leads might respond and go back to where they left to purchase the course.
In this case, you should have a workflow which says that once they complete their order you wait for a few minutes then send them a confirmation email with further details such as shipment details and remove them from the cart abandonment automation.
If you're hosting an ad on Facebook or Google, you can remove them from your custom audience list once they complete their purchase order so they no longer see your cart abandonment ad.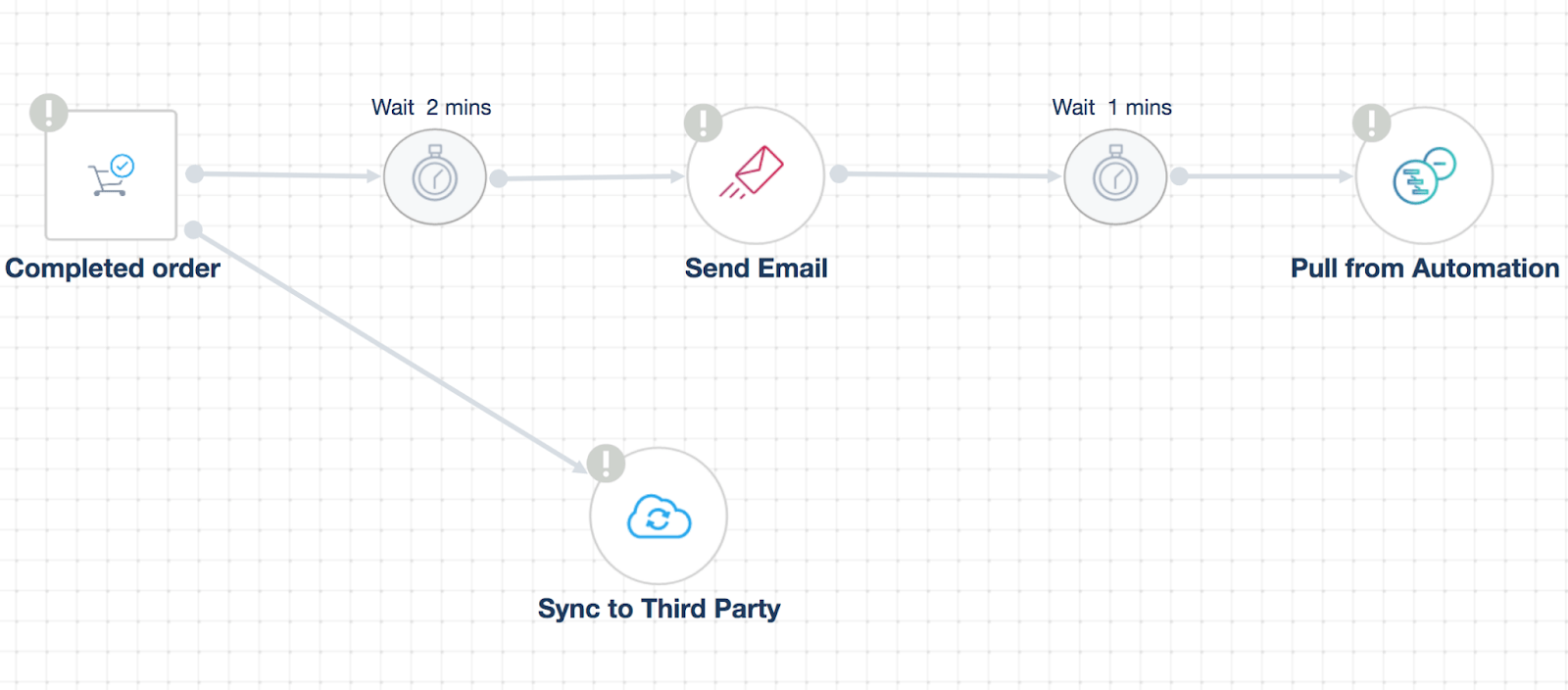 ** Note: Your automation will not work properly if you do not clearly set up all the required conditions.
There's a variety of workflow automations that you can use for your business to improve the guest's experience. The 5 workflows discussed in this article are some automations that you can build but there are other automations that can be relevant and useful for your business.
The most important part is to know how to use these automations properly to engage with your leads and customers at the right time.
When using different automations, make sure that the triggers and actions specified in each workflow won't interfere with other triggers and actions in other automations.
Want to access the full library of email automation templates, check this tool.
Don't forget to share this article