VBOUT allows you to integrate your landing pages with your marketing automation such as automation worfkflows, segmentation and lead scoring as well as tracking your users visits and their engagement history. This helps you optimize your marketing campaigns based on in-depth analysis and relevant user behavior.
Here are some of the instances you can integrate your landing pages with your marketing automation:
Building Customer Journeys Based on Landing Page Engagement
Using Call-to-Actions in landing pages can help you identify your visitors intent without making them fill out a form. This is great when targeting an existing list of contacts whereas you can ask the contact to click on a button and rate your service, click yes/no to take advantage of an offer or opt-in to an event. By using these Call-to-Actions intent technique on landing pages, in conjunction with email, you can optimize your conversion rate and consistently drive users towards a certain action.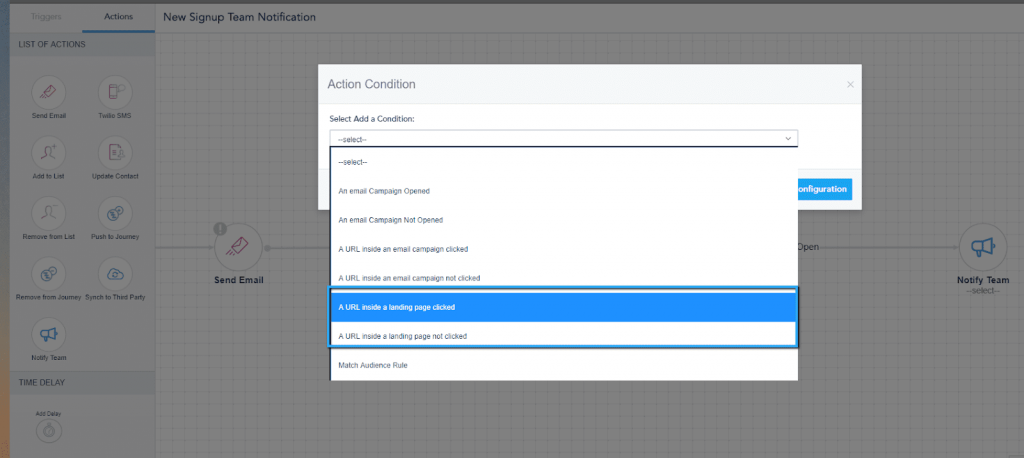 Segmenting Contacts Based on Landing Page Engagement
You can create an Audience/Segment of your contacts based on their engagement with your landing pages. For example, you can generate a list of contacts who viewed a landing page or clicked/did not click a link on a landing page. This gives you the ability to target these contacts using follow-up emails or exporting them to a custom audience for retargeting purposes.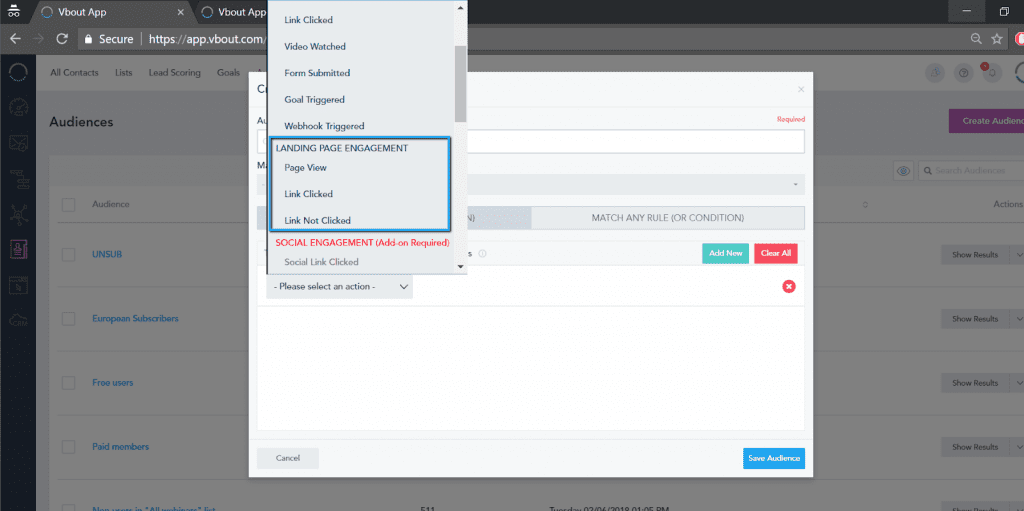 Scoring Leads Based on Landing Page Engagement
Take advantage of the power of integrated lead scoring and add points to your contacts/anonymous visitors based on their engagement with landing pages. You can score their page visits, as well as the links they clicked on landing pages. Note that you can always assign a negative score if you need to automatically move people back up in the lead funnel.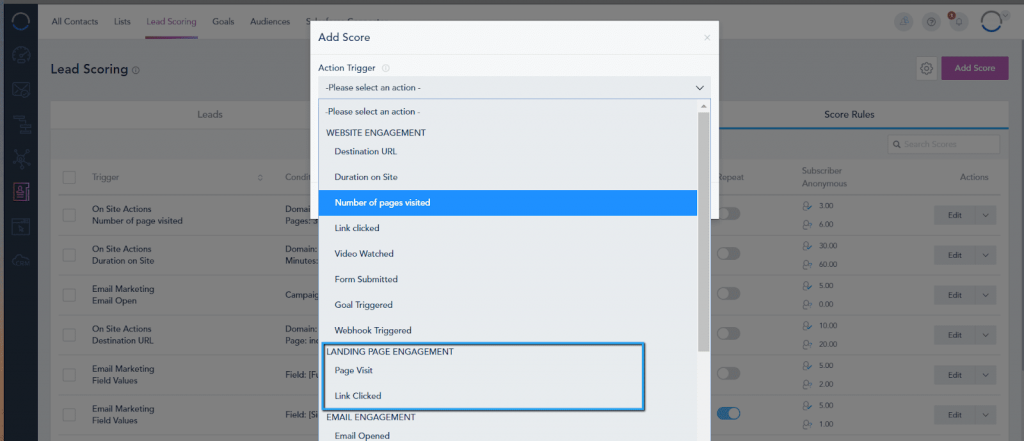 Tracking Landing Page Visits on your Contacts Profiles
Landing page visits will now show on the contact profile with a summary of how many pages visited in total, as well as an activity filter to preview the details of each visit.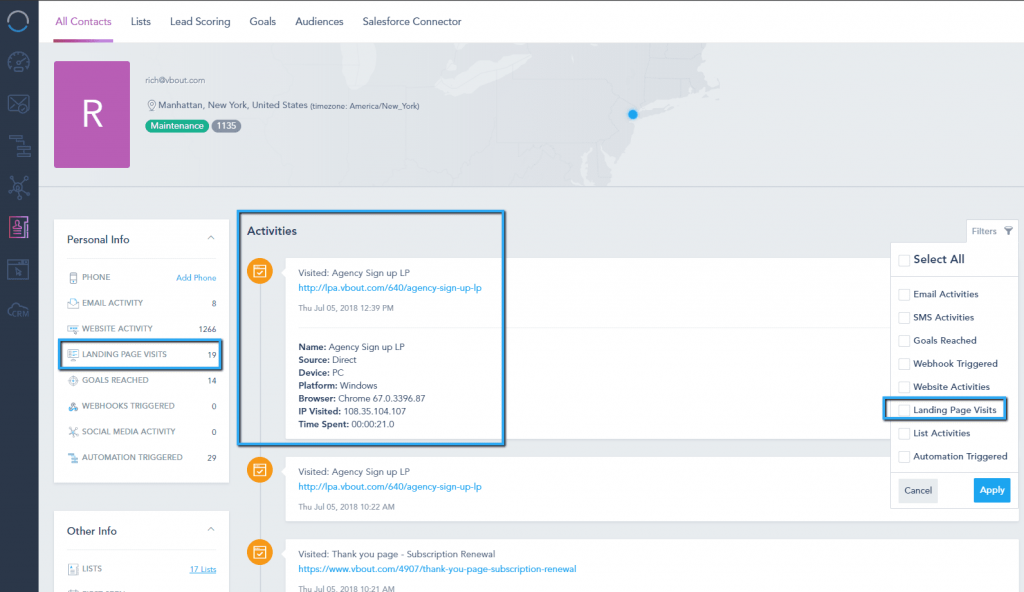 In summary, your landing pages are important for you to find out the intent of your leads and drive them to convert more effectively. When using the VBOUT platform, the data captured from landing pages are fully integrated into your customer journeys, profile lead scoring and overall tracking.
Don't forget to share this article