What are transactional emails?
Transactional emails are emails that are sent anytime the customer takes a specific action such as buying a product, signing up for a service, downloading an ebook, requesting to reset a password…
Such types of emails play a critical role in driving customer engagement. According to AtoZ Email Marketing, transactional emails have an average CTR of 4.8%, three-times higher than non-transactional emails, which have an average CTR of 1.6%.
Difference between transactional emails and marketing emails
Unlike marketing emails, you don't have to opt-in for transactional emails, which means that they will always reach your recipient's inbox.
Another difference is that marketing emails might have a specific purpose in mind (asking the contact to download an ebook, book a consultation, sign up for a product), whereas a transactional email reveals the action that the customer has already taken regardless.
However, in some cases, transactional emails may ask for further action. For example, when someone buys a product and receives a confirmation email that reveals additional items for cross-selling.
The benefits of transactional emails
There are several advantages of transactional emails. Let's take a look at them.
Personalized
Unlike marketing emails, which are sent en-masse, transactional emails are personalized as they're sent to individuals based on their actions. This also leads to higher open rates for these emails, much like welcome emails.
Timely
One of the biggest advantages of transactional emails is timing. As they're automated, they're sent out as soon as the customer takes a certain action. This timeliness increases their chances of checking the email out or responding to it positively, due to the relevancy.
Improved experience
As the transactional email would be relevant and sent instantly, it improves your customer experience. This is because they'd be able to see the acknowledgment of their transaction instantly. And this can boost their brand trust too.
Types of transactional emails
Let's now take a look at the various types of transactional emails.
These emails are typically sent when your customers make some purchase on your platform. They're sent to the customers to confirm the order placement. These emails contain information about the purchases, such as items' names and quantities, payment methods, manage business expenses methods, total costs, and more.
Here's an order confirmation email from Microsoft.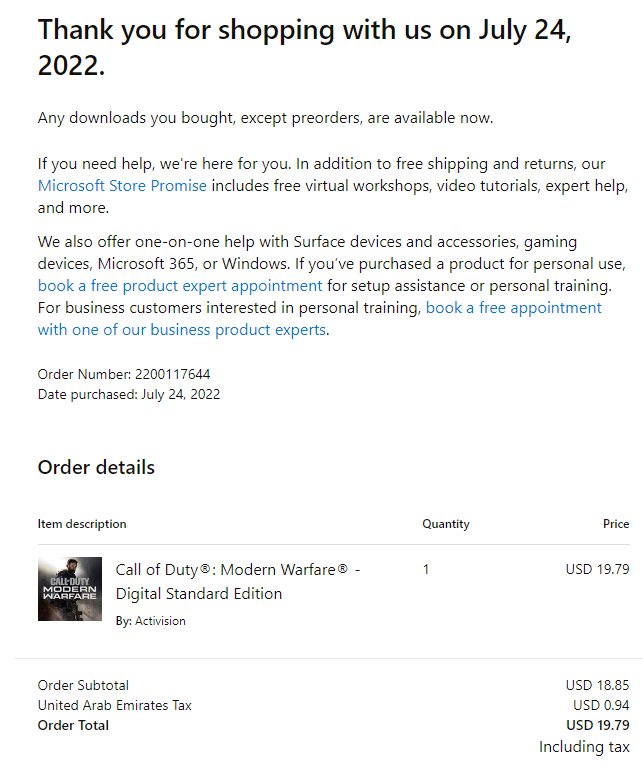 These transactional emails are essential for confirming the identity of your customers. They're sent out whenever they sign up on your platform or for a newsletter.
As soon as they submit the form, a double opt-in email is sent out asking the customers to verify their email addresses. These emails also come in handy for security reasons, especially when customers log in from different devices.
Here's an example from Parsec.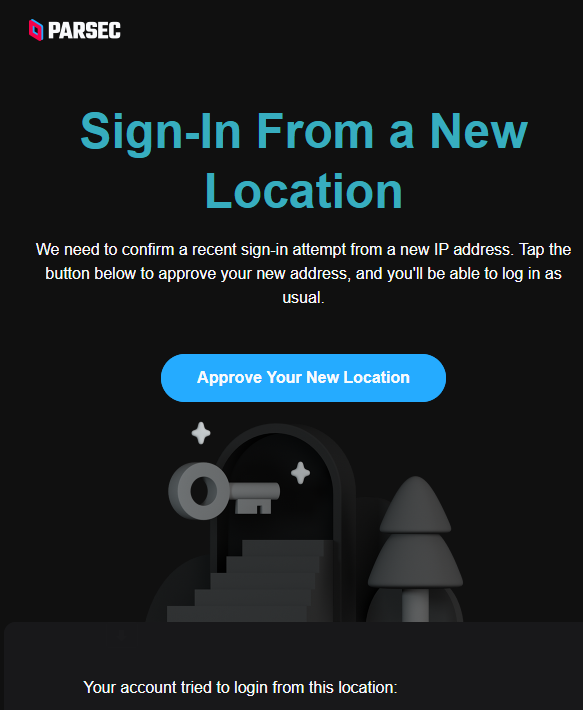 Such transactional emails are typically sent to customers whenever they take action on their accounts. This includes upgrades, downgrades, and even cancellations. For instance, cancellation emails are sent out when customers cancel their subscriptions. The goal of these emails is to get the customers back. And this makes it a great contactless marketing tool.
Here's an email Grammarly sends its customers for upgrades.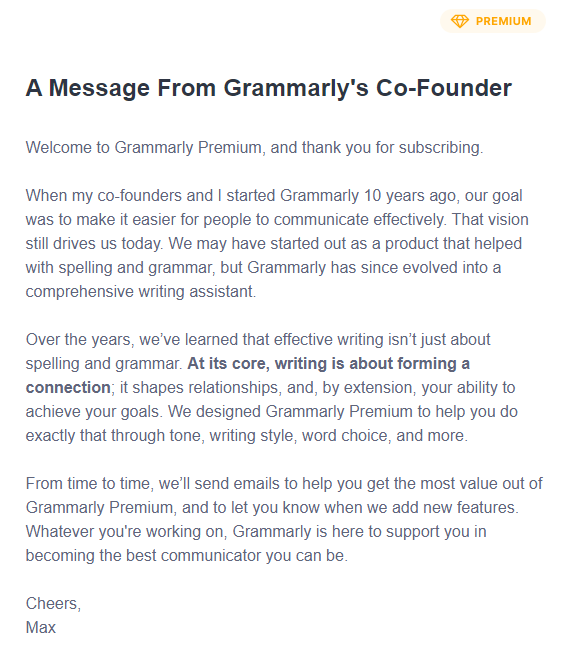 Welcome emails are sent whenever anyone signs up on your website or subscribes to your newsletters. You can create videos and add text to these emails to give your customers a personalized and engaging welcome.
Here's a welcome email from Food52.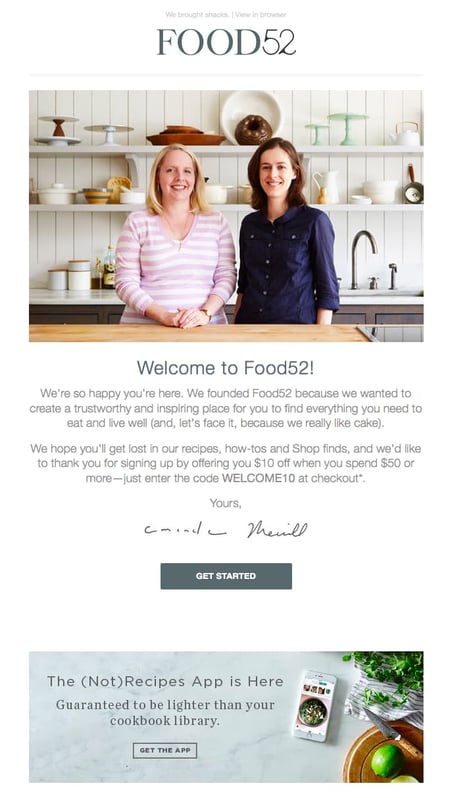 These emails are usually sent when your customers register for a particular event, like a webinar or your live course session. Here's an example from SparkToro.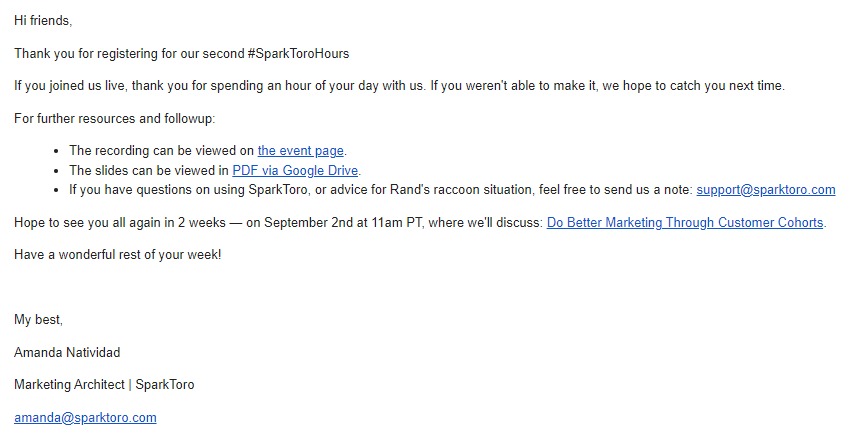 As the name suggests, these emails are sent when a user requests a password reset. The email contains details about the process to reset the password and may even have a link to the website from where they could take things forward.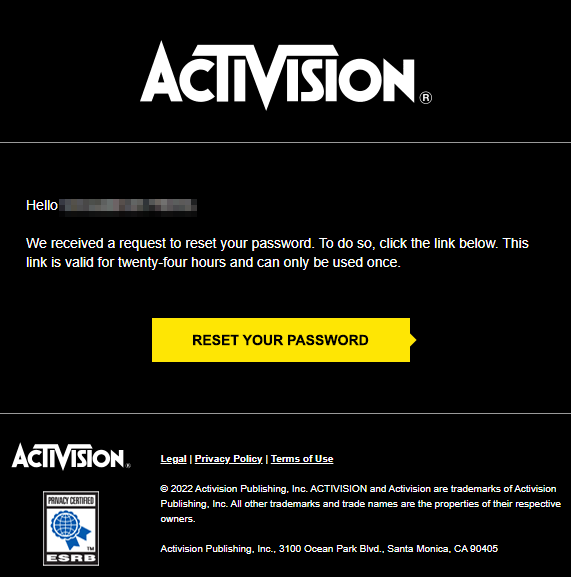 Best practices for creating transactional emails
Let's now look at the best tips for driving your engagement with transactional emails.
Make sure it's personalized and relevant
As mentioned earlier, transactional emails are very personalized as they're not sent in bulk. So, you should craft your email copy such that the receiver feels that it's been tailor-made for them. A good way of doing this is by adding an email signature, as that could make the receiver feel that a human sent the email.
In fact, here's what personalization can help you achieve, according to marketers: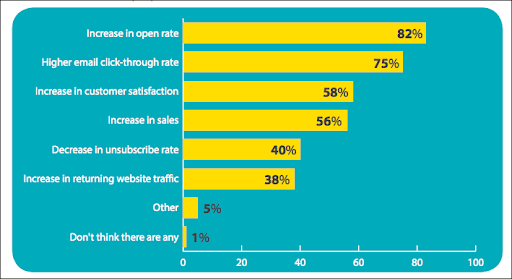 Use a compelling subject line
You want your customers and subscribers to open your transactional emails when they see them in their inboxes. The only way of getting them to do so is by writing an impactful subject line that grabs their attention and compels them to open your email.
While the email must have a powerful copy, it should also feature a CTA button prominently. The button should clearly explain what clicking on it would do and encourage the users to do so as well. Here's a good example.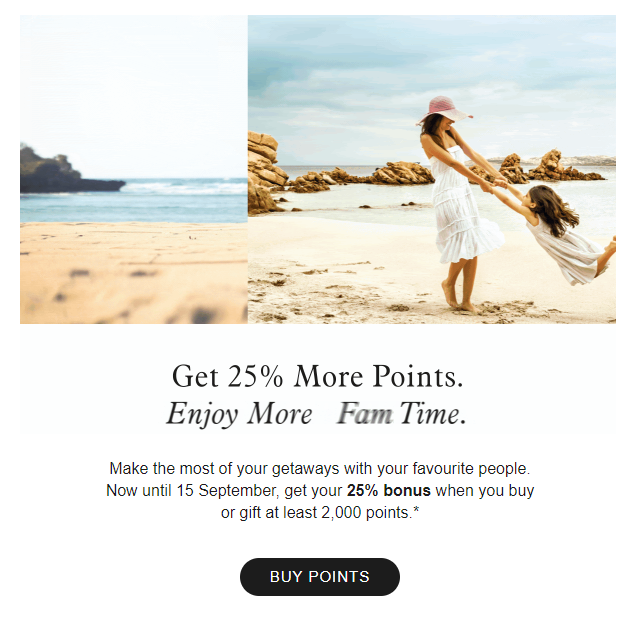 Avoid the use of no-reply
No-reply emails aren't the best option when you want to send out transactional emails. In fact, you should avoid using them as much as possible. These emails only enable one-way communication, which doesn't help you build much trust. Instead, if your users can respond to your emails, it helps you engage them better and get good email marketing results.
Use a simple and neat design
For maximum impact, you should aim to keep your transactional emails as simple and straightforward as possible. Don't overload them with text and images. Instead, use them to communicate essential information and place your CTA prominently.
Use a separate domain and IP address
Your transactional emails must have a separate domain and IP address than marketing emails. The reason here is that marketing emails tend to get marked as spam and this can harm the reputation of the domain and IP used to send the emails, leading to lower deliverability.
And this could affect the deliverability of your transactional emails too if you use the same IP address and domain. But if you keep them separate, this issue won't arise. For example, use marketing@yourdomain.com for marketing emails and success@yourdomain.com for transactional emails.
Incorporate responsive design
The transactional emails must have responsive designs too. This would ensure that they render well on every device and browser to give your users the best experience possible. You can use the email inbox preview on VBOUT to check this to ensure that your email is good to go or needs some adjustments for browsers or devices before it's scheduled.
Finally, you need to regularly keep an eye on your email analytics to see if your transactional emails are engaging users or not. You can track metrics like open rate, click-through rate (CTR), conversion rate, and more.
Final thoughts
There's no doubt that transactional emails should never be underestimated. Your customers need certain guarantees that any actions they would take are going to be successful and such emails are considered as real proof. What you need to consider is personalizing the email and writing helpful content. We hope that this article clarifies all you need to know about transactional emails and how to leverage them to drive customer engagement.
Don't forget to share this article