Despite all the predictions that Email Marketing will die after the rise of social media, numbers have shown that email marketing is not going anywhere anytime soon. In fact, forecasts predict that annual spend on Email Marketing will only increase in the next few years, according to "Forrester" chart below: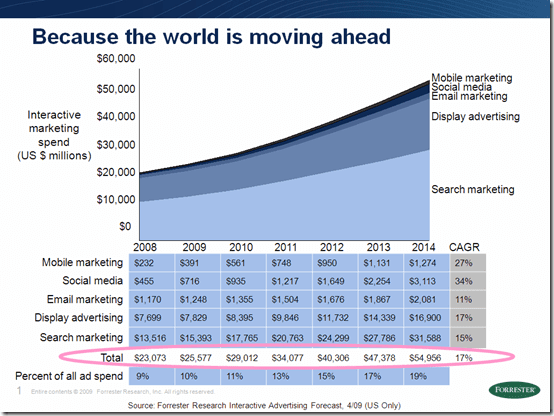 Here are some email marketing tips we have deployed with thousands of campaigns that showed increase in signups as well as email open rates:
Define the Goal of your Communication
Make sure the headlines of your opt-in forms and popups are short but clear. You do not want users guessing why they should be providing you with their email. Try to compact your optin form to a maximum of 2 fields and place a small assurance to your users that you are spam compliant and will only send them relevant messages. Here are a couple of highly effective newsletter boxes: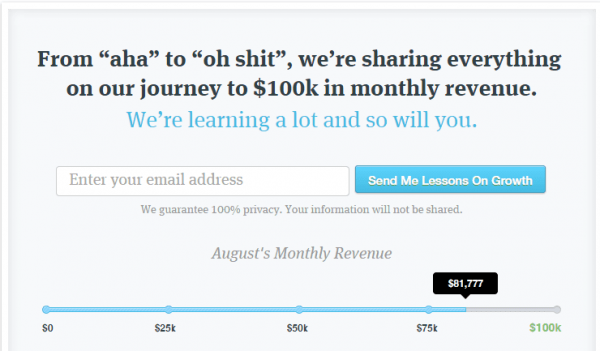 The first example was taken from Groovehq where they create a compelling purpose of learning how to boost sales through trial and error. The second example is an offer to get a free e-book on app development once you provide your name and email.
Create Multiple Lists and Segments
Before you set up your marketing campaign, you have to build a database of your subscribers. This is done via lists that you can create and assign needed fields within that list. You can also create segments of your lists to better target your users based on criteria like gender, location or even birthdays.
Write Compelling Subject Lines and Preheaders
Your subject line and preheaders are the first thing user sees when he receives your email. To get user's attention make sure you create a compelling subject line that does not exceed 60 characters. You can also create a sense of urgency to push the user to take action and open the email; for example, you could use words like "soon, only, left…". This could increase your open rate by 25%. In case you are not sure what a preheader is, here is an example:

Use Symbols in your Subject Lines
For example, you could use a heart symbol when sending a Valentine's special, "Pick your V❤lentine's day gift for her". Here is a list of cool ascii code to copy into your subject lines.
Be Consistent and Provide Quality
Try to be consistent with the frequency of your email campaigns as well as the quality of the copy or offers you are sending. One poorly written email could cost you up to 5% of unsubscribe rate. Spend time thinking your content and try to find the perfect balance between educational content and promotions. You never know what cycle of the sale your users are in.
One the most powerful, under-utilized marketing technics is Email Automation. Emails Automation is a layer that sits on top of your email marketing and lets you nurture your leads through automated, highly targeted content. Not only you will save a lot of time automating welcome and follow-up emails but also increase your conversion rate on the long run.
Keep your Major Message and Call-to-Action Above the Fold
Avoid placing your call to action below the fold or you risk users overlooking it. In addition, include your CTA at least three times throughout the email.
Keep your Email 500-650 Pixels Wide
If you exceed the maximum size, you would be telling your viewers to scroll horizontally to read your entire message; which is not always practical considering that open rates on mobile is only increasing.
Put Your Logo in the Upper Left-Hand Side of the Email
According to eye studies, most people tend to look at the logo at the upper left hand side of emails. In order to make sure your logo gets the utmost visibility, place it there.
Most email marketing platforms offer a template builder engine. If you cannot find the design and colors that fit your branding you can always invest in one or two email template themes that are custom built for your brand and you can always come back and modify the content. This will save you time updating content and your subscribers will become acustomed to your branding.
Timing is always a critical element in any marketing effort you do. Scheduling your campaigns at the optimal time can ensure higher open rate which leads to more click throughs (CTR) and increase conversion. The chart below was compiled by "Kiss Metrics"  and shows the best and the worst time to send your marketing campaign: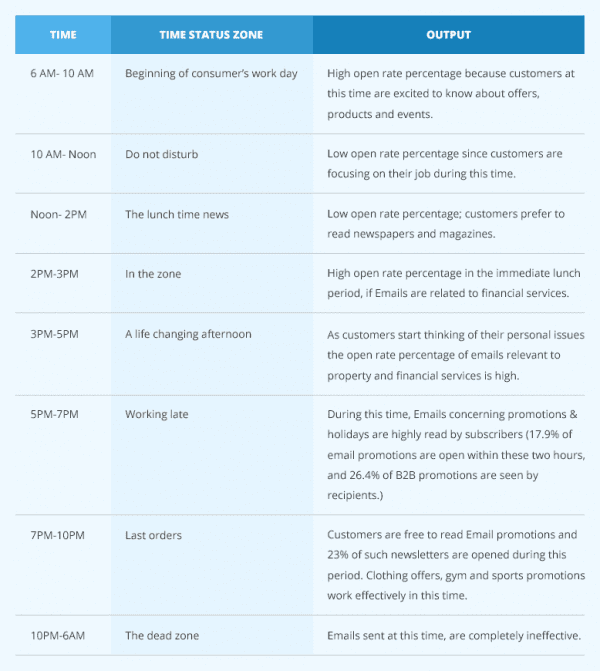 Evaluate your Performance
Always measure the performance of your campaigns so you can learn and improve until you get the ultimate results. The most important metrics are your open rate, bounce rate, unsubscribe rate, click through rate (CTR), links clicked and conversion rate. Few tools let you take user engagement to another level and retarget them based on the metrics above.
Don't forget to share this article